Former Maldon mayor wins award for 'Best Businessman in Essex'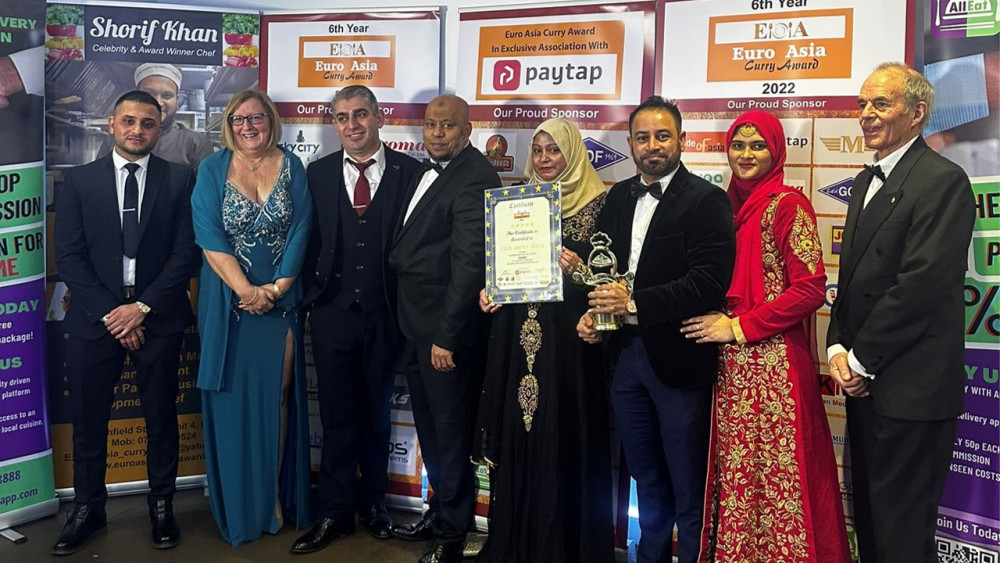 Councillor Jhual Hafiz (fourth from the left) celebrated with his wife, Shamema Begum (beside him) and friends.
Former Maldon mayor, Town Councillor Abdul "Jhual" Hafiz, won the award for Best Businessman in Essex at the Euro Asia Curry Award ceremony last night (December 5).
Cllr Hafiz owns Maldon Spice, an award-winning Indian restaurant in the High Street.
He told Nub News: "I am delighted to have won this award, on behalf of the people of Maldon.
"Without their support, and support from Sami Barli of Sark and Paparazzi, this would not have happened."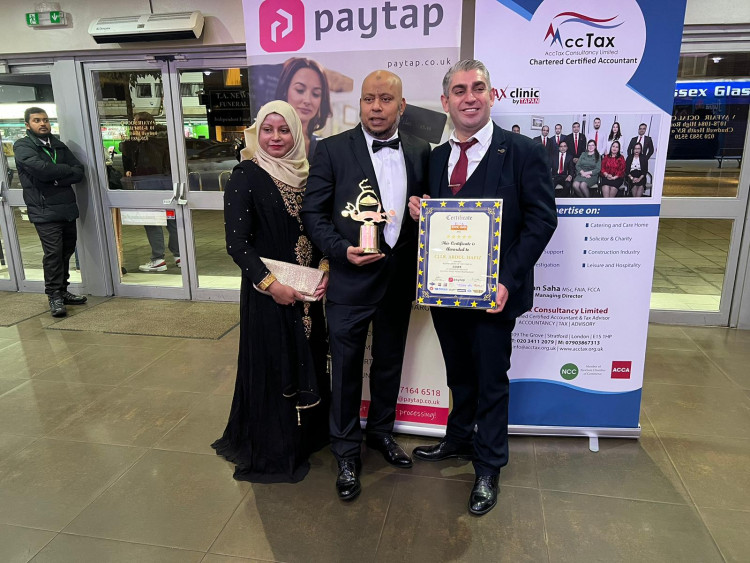 Sark and Paparazzi owner, Sami Barli, joined the Maldon Spice team at the ceremony in Romford.
The annual Euro Asia Curry Award ceremony celebrates "the success of the curry industry and the people behind it".
Sir John Whittingdale told Nub News he was 'delighted' by the news.
He said: "I'm very pleased Jhual's been given this recognition.
"He has done a terrific amount for Maldon – not just as a local businessman but also as a town councillor and mayor.
"It's richly deserved."
The Euro Asia Curry Award was established in 2015 by Shorif Khan, a successful chef. It aims to encourage 'the next generation' to get involved and help to further develop the industry.
Last summer, Cllr Hafiz and Sami Barli teamed up to support the victims of record-breaking floods in Bangladesh.
Together, they helped to rebuild 239 homes after raising £9,526.85 for flood victims.
Read more