Muddy May is rescued in joint emergency services operation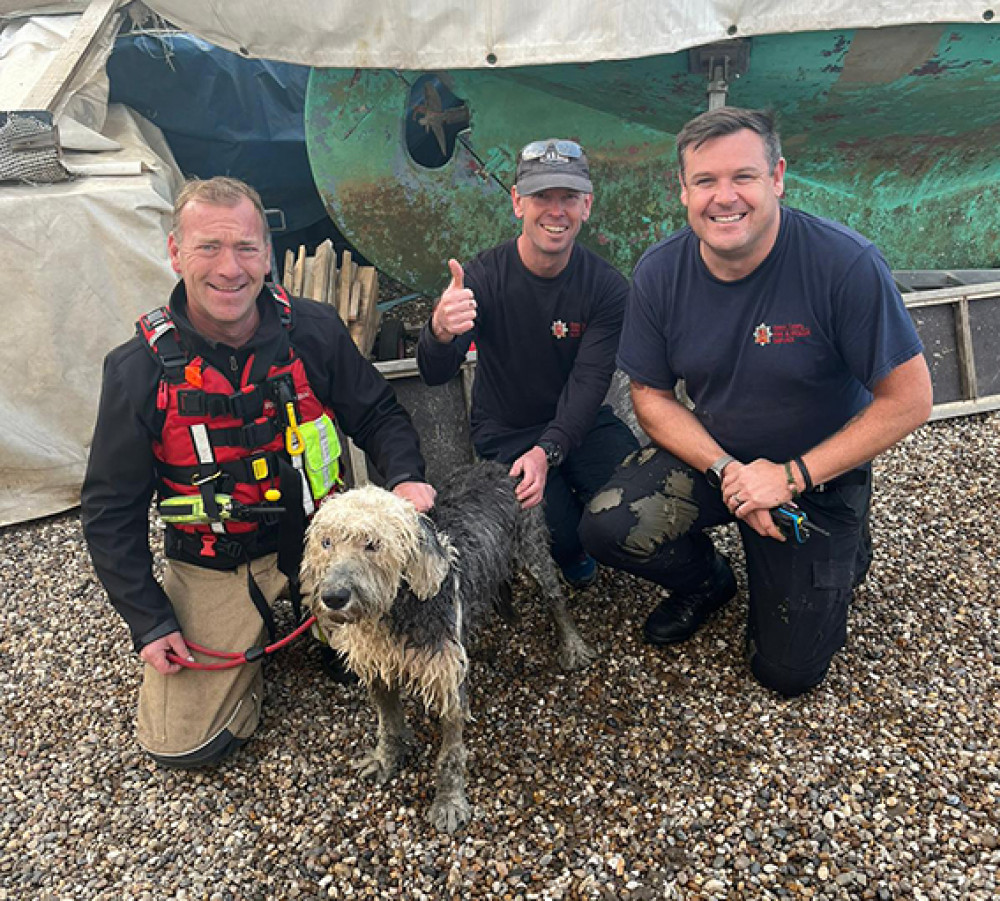 Firefighters went to the rescue of a dog after it became stuck in mud by the River Chelmer in heybridge.
May, an Old English Sheepdog, had been swimming in the water then got stuck as she tried to get to the bank.
Crews from Maldon, Chelmsford and Essex Fire Service's Urban Search and Rescue team were called to Heybridge at 3:30pm yesterday (Friday, 23 September)
Two people had attempted to rescue her but were unable to reach her and called for help. May had managed to get herself onto an island and crews worked to rescue her.
Water rescue trained firefighters worked with colleagues in the coastguard to rescue the dog by 5:50pm before Mucky May was left in the care of her owner.
Watch Manager Martin Cable from Maldon Fire Station said: "It's not just fires we get called to, we're a fire and rescue service and we're often called to rescue animals. If you see an animal in distress in the water or mud, please dial 999 for help and do not try to rescue them yourselves in case you start to struggle too.
"This was a great partnership effort to rescue May with our colleagues in the coastguard and our ambulance colleagues who remained on scene in case anyone needed help."