Swifts are held on trip to strugglers
---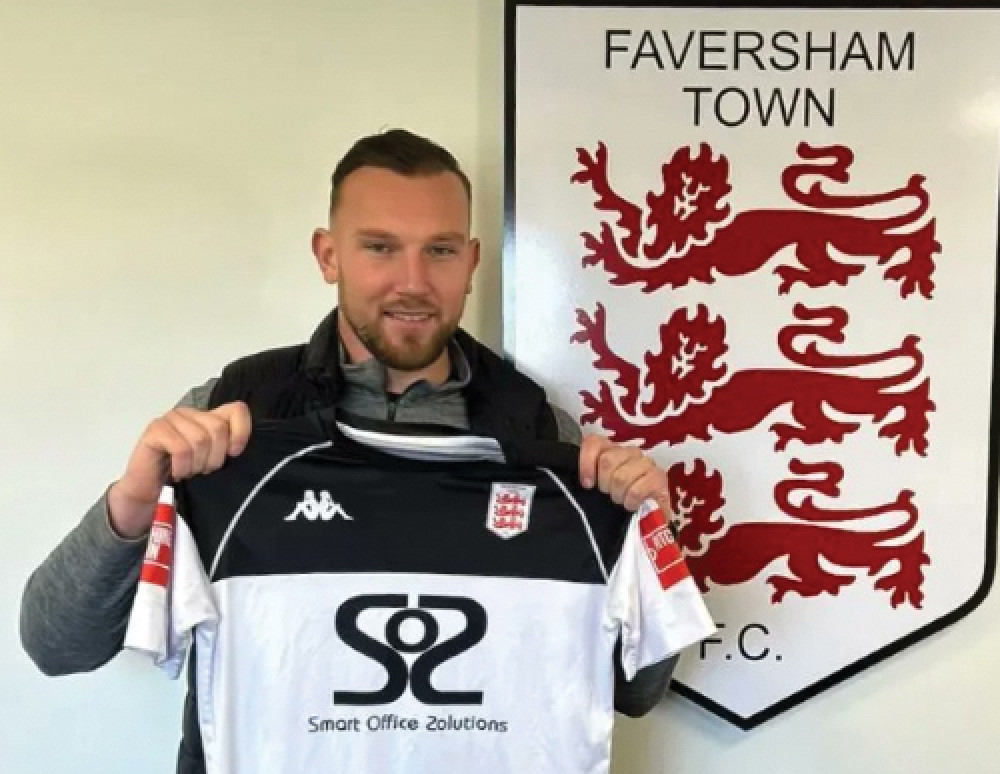 Darren Phillips - from promotion chase to relegation battle.
Coggeshamm Town 0, Heybridge swifts 0
IN one of the Isthmian North's most surprising results of the day, Swifts failed to make the most of their trip to bottom side Coggeshall Town.
The visitors, without defender Darren Phillips who made a surprising to Kent side Faversham Town 24 hours before the game.
Faversham sit bottom of the Isthmian South east Division and are reported to have made Phillips a big offer. It didn't pay immediate dividends though, Faversham were not unexpectedly beaten 2-1 at home to second-placed Chatham! beaten
Swifts told fans: "'We can announce that Darren Phillips has left the club. Darren has received a significant incentive to join Isthmian South East Division club, Faversham Town, which he has decided to accept.
"We would like to thank Darren for his services and we wish him all the best."
Phillips joined Swifts in October 2021, and this season he had made 32 appearances as his side had a magnificent run in the FA Trophy and climbed to third place in the League.
He has also weighed in with an impressive eight goals, including two in a thrashing of his former club, Tilbury.
He appeared to be missed as Heybridge put in a disappointing performance against the Seed Growers who are still without a win all season.
The hosts have looked much improved of late and thwarted Swifts' hope of an expected three points and the visitors slipped to fourth in the tabled.