Heybridge Swifts boss Steve Tilson wins 'Manager of the Month' award
---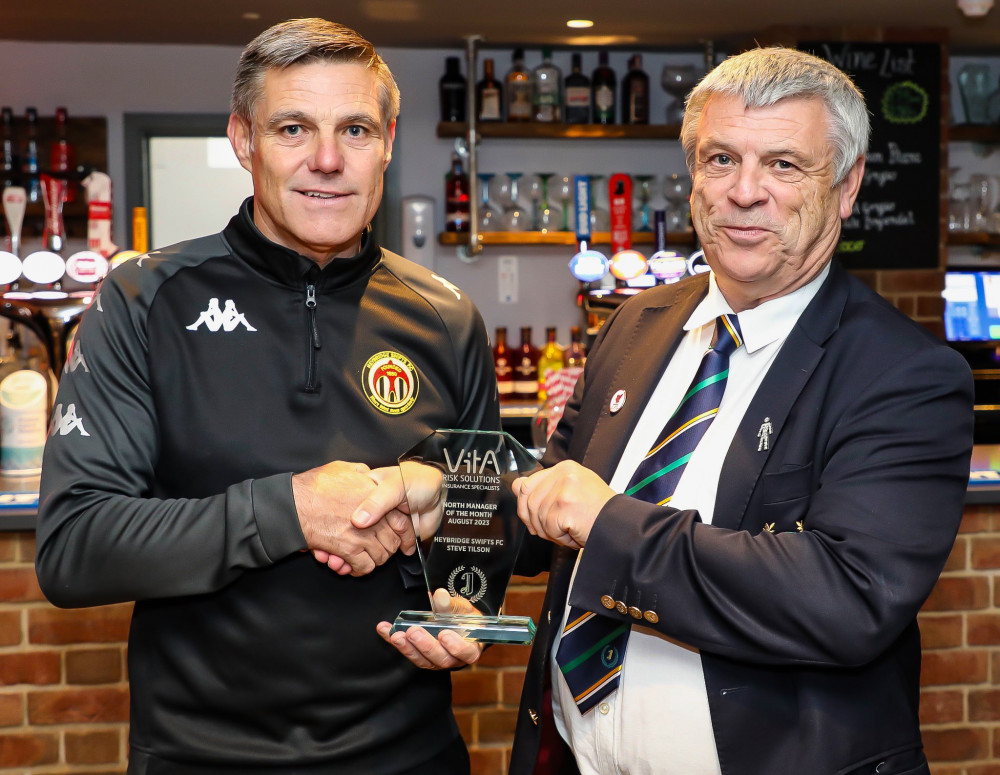 Steve Tilson was presented with an Isthmian League 'Manager of the Month' award for August. (Credit: Heybridge Swifts)
Heybridge Swifts boss Steve Tilson has been presented with a 'Manager of the Month' award following the team's third consecutive win.
He won the Isthmian League's award for August 2023, a month which saw three consecutive Swifts wins against Stowmarket Town, Barking, and Ipswich Wanderers. The award was presented on Tuesday (October 24).
So far this month, Heybridge Swifts have won three out of five matches, including an impressive 6-1 win against Bury Town on October 14. In the last two weeks, the Swifts have beaten Gorleston and Brentwood Town. They will play Walthamstow Town at home in Scraley Road, this Saturday (October 28).
Read more