Swifts boss calls on local people to turn out and support their team in big Trophy tie
---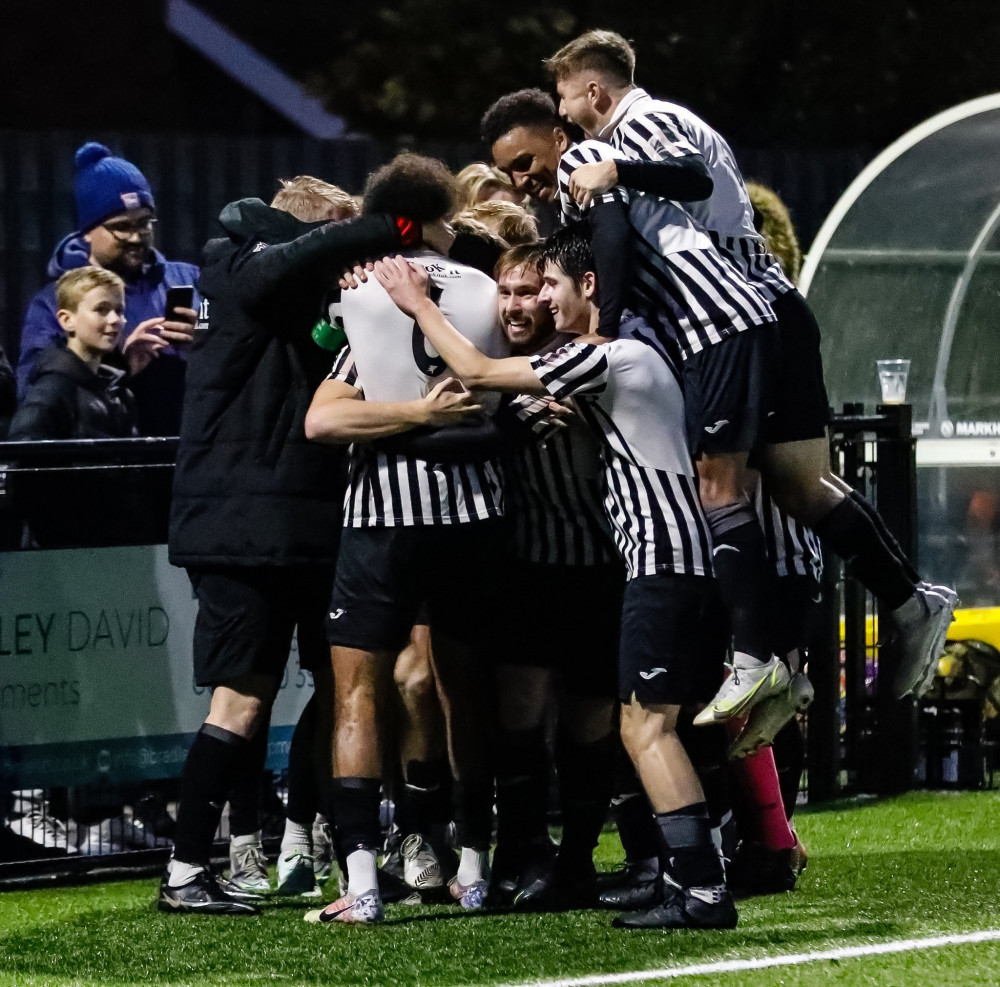 Heybridge Swifts will be hoping to celebrate again
On the eve of his club's big FA Trophy tie, Heybridge Swifts manager Steve Tilson has called on local residents to pack out Scraley Road for Saturday's tie against National League South Hungerford Town.
Swifts, who have enjoyed a season of giant-killing so far this campaign, are bidding to reach the fourth round for the first time in 23 years.
They stunned another top non-league side Hereford to reach this stage and will have to overcome another team from two divisions above to progress.
And Tilson is calling on supporters to turn up and help their local side on the last weekend without Premier League fixtures.
"Things are tight at the moment for everyone and it is difficult for people to spend their hard-earned cash and come out again," said Tilson.
"Times are hard but we're going well so hopefully we'll get a decent crowd. We nearly had 500 against Hereford so hopefully we can get in and around that sort of figure again.
"It would be great to have a really good atmosphere and I'm sure the fans will get behind us.
"To get to the third round is a great achievement from the players so hopefully the fans will reward them by turning up and giving us a big push to hopefully get a result."
Tilson also talked about the tantalising prospect of drawing Southend, a club he spent 17 years representing as either manager or player, in the next round if Swifts can win through.
"If we managed to get through to the next round, I'd love to get Southend away, probably from a selfish point of view," he Tilson.
"But it's a tough game against Hungerford and we won't look any further than that."