Burnham Rugby Club wins local league derby
---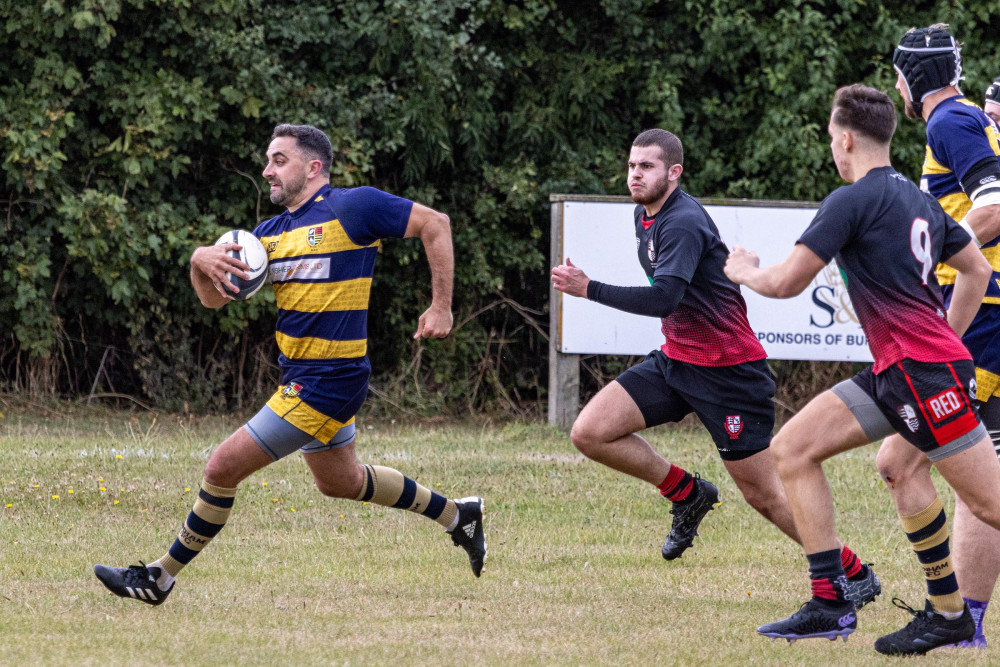 Burnham On Crouch RUFC secured a win against South Woodham Ferrers at the weekend. (Credit: Burnham RUFC)
Burnham 1sr XV 55 - South Woodham Ferrers 1st XV 26
Last Saturday (October 8) saw Burnham Rugby play South Woodham for the first time in a league fixture, coming out with a triumphant 55 to 26.
There was a large and noisy crowd to enjoy the match with numbers swelled by members of the Burnham Rugby Luncheon club.
The match started at a blistering pace but a number of infringements slowed the pace until a try by Danny Howell after some slick passing from the Burnham backs. This was duly converted by Jake Braybrook.
The next try came after 22 minutes taken by Ben Barr after a powerful break.
South Woodham scored their first points with a penalty after some good pressure but was followed shortly afterwards with a penalty by Burnham.
The game got quite bitty and too many infringements from Burnham gave away a further penalty and 2 Tries from the opposition.
Burnham scored a final try to end the half with a try from Sean Mangan after some slick passing in the forwards and final assist from Harry Bouch.
The Half Time score was Burnham 22 South Woodham 18.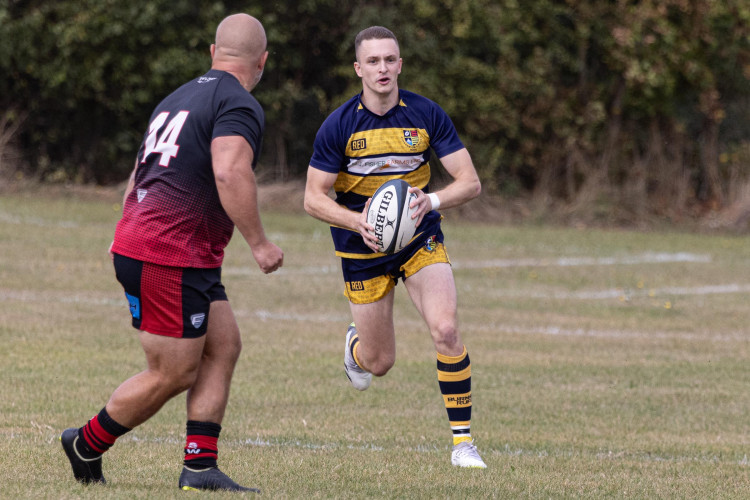 Credit: Burnham On Crouch RUFC
The second half started at a pace and Burnhams fitness started to tell with 5 further tries from Thomas Limpenney, A second from Danny Howell, Josh the Bosch. Charlie Woods and a final second try from Ben Barr all showing pace , support and disciplined defence.
Jake Braybrook had a good day, with six conversions and a penalty to his name
Man of the Match Joe Barr was a deserved recipient, with constant runs and a massive defensive day.
South Woodham scored a further try and a penalty but the game was lost with Burnham finishing winners 55 to 26.
Match Day Squad:
Sam Pugh
Tom Ford
Harry Bouch
Sean Mangan
Danny Howell
Amiel
Joe Barr
Thomas Limpenney
Sam Barr
Jake Braybrook
Joe Petherick
James Dallimore
Ben Barr
Charlie Woods
Josh "the Bosch"
Replacements: Adam Gregory, Jack Hawkins, Lewis Gillet.
Members Lunch
Thirty supporters, sponsors and VIP members met for a delicious three-course lunch to celebrate the excellent start to a new season and to raise funds for the new clubhouse.
Lunch was cooked by Dan Hull and served by a wonderful team. It was enjoyed by all and the excellent match made for a fun-filled day.
Burnham RUFC runs a full social calendar including dinners, Charity Auctions, Family Fun days and the Burnham Belle Tournament. Social members are also welcome, so come along and join this family-friendly club.
Training Schedule
Adults: Tuesday and Thursday – 6.30pm to 8pm
Ladies: Wednesday - 5.45pm to 7pm
Youth: Sunday – 10.30am to 12 noon
For more information, contact the club secretary on 07734 707437 or visit the Burnham On Crouch RUFC website.
Read more