A Plaice in the Sun: Burnham chippy owner who fed The Jacksons will appear on Channel 4 show this Friday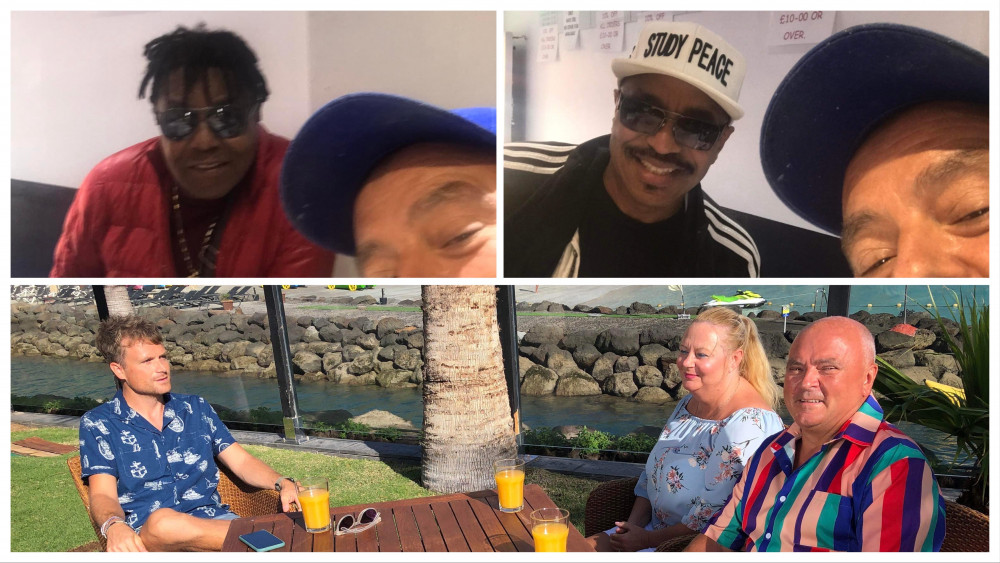 From meeting The Jacksons to appearing on TV, John Lord tells Nub News about his 'whirlwind' week
A local chip shop owner has had a 'whirlwind' week, after meeting The Jacksons, and is looking forward to appearing on 'A Place in the Sun' this Friday at 4pm.
John Lord, who owns the Jolly Fryer in Burnham-on-Crouch (now a 'chippy to the stars'), told Nub News how The Jacksons visited his shop last Saturday, before headlining at Fantasia in Promenade Park, Maldon.
While John was at the back of the shop, a familiar face walked in.
His wife Liz Silk asked the man: "Has anybody ever told you that you look like Tito Jackson?"
He replied, "Really ma'am?"
She said: "If you're not him, you could really make some money as a lookalike!"
The man picked up a takeaway bag and signed it: Tito Jackson. He left with cod and chips, and a bit of salt.
Next, younger brother Marlon Jackson came in with Jackie, the eldest brother and ordered two more cod and chips.
John took a selfie with Marlon, before Tito came back and took another with John.
The couple spoke to The Jacksons' manager, who told them they wanted to visit somewhere "a bit quaint and different", and where they wouldn't be recognised.
Speaking after the superstar encounter, John said: "It was surreal to say the least, but it's a nice feather in the cap for Burnham.
"They were just normal guys, with no bravado. It was lovely for us, for them to choose our chip shop."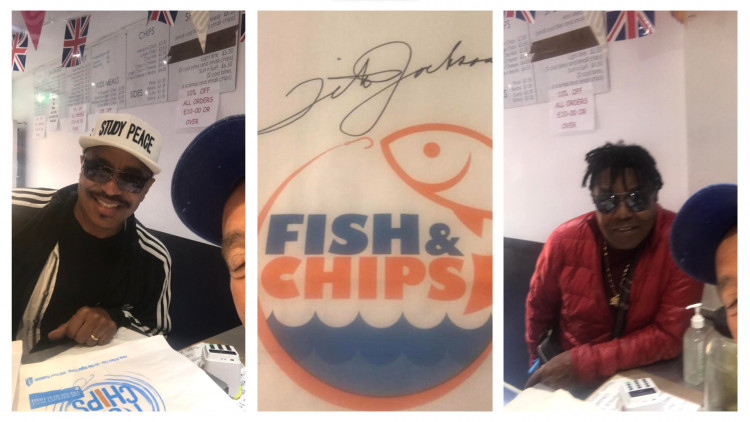 Marlon and Tito Jackson posed for selfies with John while visiting The Jolly Fryer
This Friday, John and Liz will have their turn in the limelight, as they are set to appear on Channel 4 show 'A Place in the Sun'.
During lockdown in October 2020, John (who suffers with pneumonia and bronchitis) and Liz decided to shut up shop and stay at their holiday home in Gran Canaria.
A month later, the couple began filming for the programme.
John told Nub News: "We had dinner with Ben Hillman, the presenter, who was such a character.
"He's very cheeky. We got told off a couple of times.
"The director said we were like a couple of naughty schoolboys."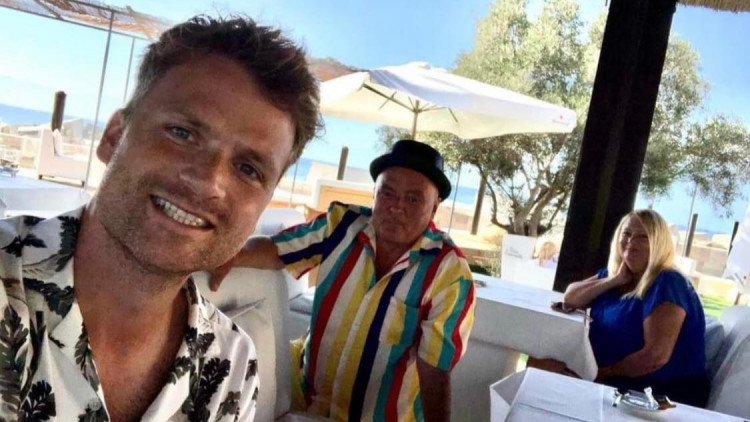 Friday's episode will be presented by Ben Hillman
Due to strict COVID restrictions on the Spanish island at the time, the crew performed regular temperature checks and up to three COVID tests a day.
John said the actual filming was very relaxed, and the couple were intrigued to see how the program was made.
He continued: "There was absolutely no pressure on us to actually buy any properties.
"They were just there to facilitate and give you insights."
As the programme will be broadcast on 'fish Friday', the busiest day of the week for The Jolly Friar, the couple will be watching it there.
"Customers watching, who don't know me and Liz are on the show, will probably do a double-take," John joked.
"It's been a bit of a whirlwind being in the limelight."
Liz and John have decided not to spoil the outcome, so viewers will find out this Friday at 4pm, on Channel 4.