Councillors confirm rubber-stamping of controversial application for 1,100 homes in development near Maldon
By Charlie Ridler - Local Democracy Reporter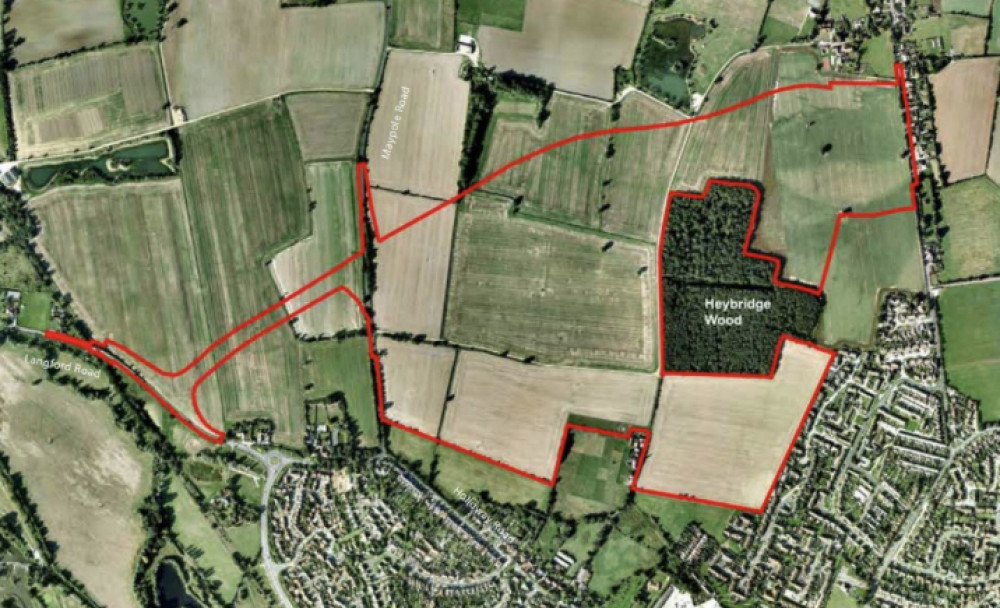 The outline application for the suburb, which included 1,138 homes, a 120-bed care home, shops and a primary school, was approved on appeal in 2019. (Image: LDRS)
Maldon District councillors have approved the final parts of a controversial residential estate, making up the final phase of an overall 1,100-home development on rural land.
The scheme was given approval by the Planning Inspectorate on appeal, but there were still a number of reserved matters to be agreed on parts of the North Heybridge Garden Suburb site.
Those matters came up before a recent planning meeting when developers Countryside Properties Ltd detailed parts of the final infrastructure, including new roads and footpaths, bus stops, playgrounds for children, sports facilities and allotments.
Kevin Coleman, planning agent, told councillors that allotments in the site would be transferred over to Heybridge parish council and specialist contractors have been appointed to advise on constructing the sport pitches. These include a basketball court, which Mr Coleman said had been brought in at the request of the parish council.
But some councillors felt they had not been listened to by the applicant, because bridleways for horse riders had not been included in the plans despite an earlier request.
Cllr Sue White said horse riding is popular with women in the district and including bridleways in the development would promote equal access to sports.
She said at the meeting: "It just shows the applicants have got no regard to the members because we've raised it every single time and they've completely ignored it.
"It's just really disappointing. We are discriminated against as a minority, as minority sportsmen, we are discriminated against."
Cllr Mark Durham said much more detail had been provided in this application compared with others, like the South Maldon Garden Suburb.
However, he said the committee could not "take it for granted" that the proposed footpaths would properly connect to Heybridge and the wider district.
He said: "It's absolutely pointless to have footpaths and public rights of way criss-crossing this development if it doesn't link up with the wider network."
Cllr Adrian Fluker said: "All the statutory consultees support the application, there are no objections from the parish council and from what the members have said, I haven't heard them say anything really that speaks to refusing this application."
The outline application for the suburb, which included 1,138 homes, a 120-bed care home, shops and a primary school, was approved on appeal in 2019. Detailed applications for phases one and two were previously approved by the committee.
The full application and details of reserved matters that were approved can be read via this link.
Read more