IN PICTURES: Car engulfed in flames near Maldon's Fullbridge Quay - just feet from residents' homes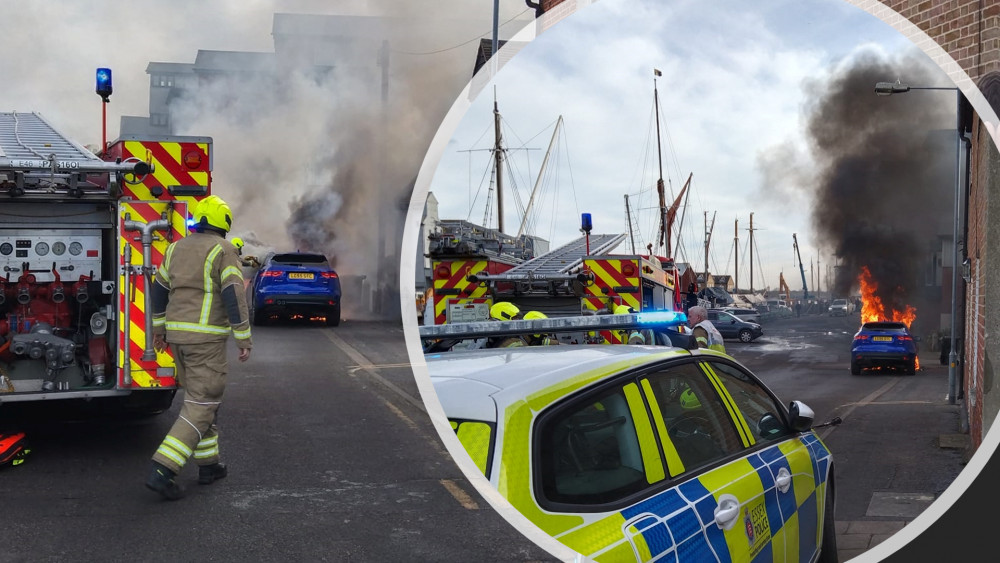 The vehicle was ablaze just feet from homes at Anchorage Hill, Maldon. (Photos: Ognizlata Yeletenko)
Firefighters rushed to the scene at Anchorage Hill, Maldon, this morning (February 3) where a blue Jaguar car had caught fire.
Witnesses said they saw plumes of smoke billowing from the vehicle, as firefighters tackled the blaze near a historic Thames sailing barge.
The fire is said to have been caused by a fault with the vehicle, and was not started deliberately.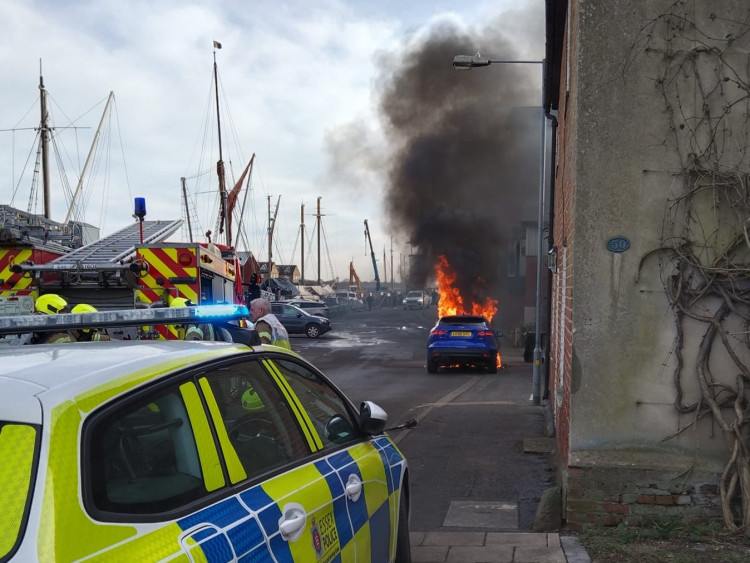 The front half of the Jaguar was completely ablaze. (Photo: Ognizlata Yeletenko)
Resident Lucy Naylor was driving behind the vehicle as it travelled through Heybridge and into Maldon, shortly before it burst into flames.
She told Nub News: "I first spotted the car driving down Broad Street Green. I saw the smoke start to come out of their exhaust just before hitting the roundabout near Europit Tyres.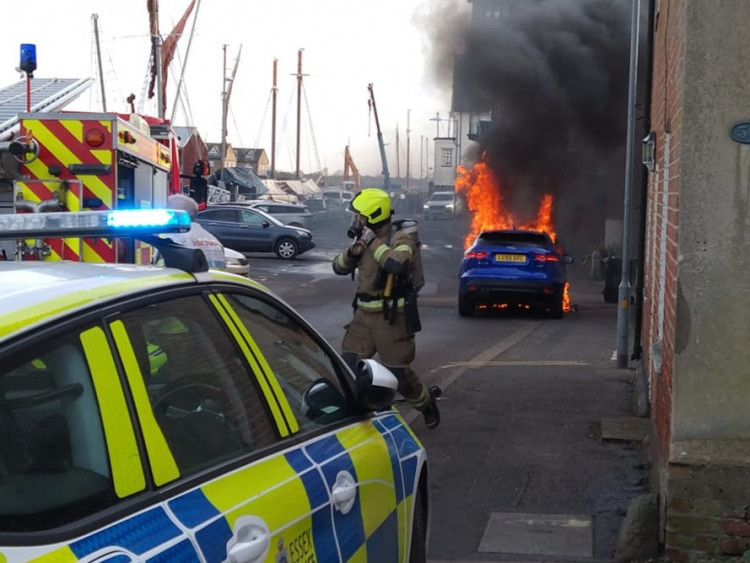 A firefighter could be seen donning their breathing apparatus as they prepared to tackle the blaze. (Photo: Ognizlata Yeletenko)
"It started to smoke worse as they went over the bridge by Asda and continued to do so down the Causeway, before reaching the roundabout by the Travelodge.
"I didn't think much of it at first and put it down to them maybe needing an oil change.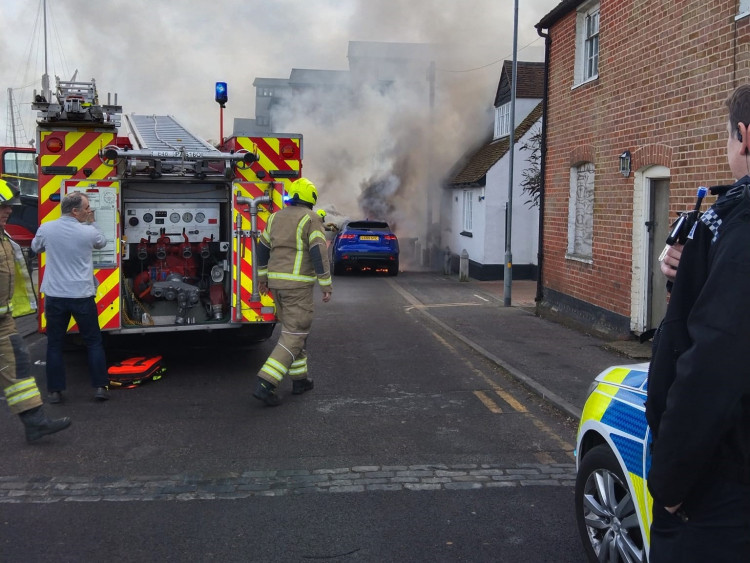 Anchorage Hill was cordoned off by police while firefighters dealt with the incident. (Photo: Ognizlata Yeletenko)
"It wasn't until it started sparking orange from underneath when I tried to flash them down.
"By the time he had gone over the roundabout, it seemed to have stopped. But I can see from the pictures they didn't get too far before it caught fire."
A spokesperson for Essex County Fire and Rescue Service said the cause of the fire has been recorded as 'accidental'.
Read more
New maldon Jobs Section Launched!!
Vacancies updated hourly!!
Click here: maldon jobs