IN PICTURES: Blue plaque unveiled in memory of Maldon-born suffragette, Myra Sadd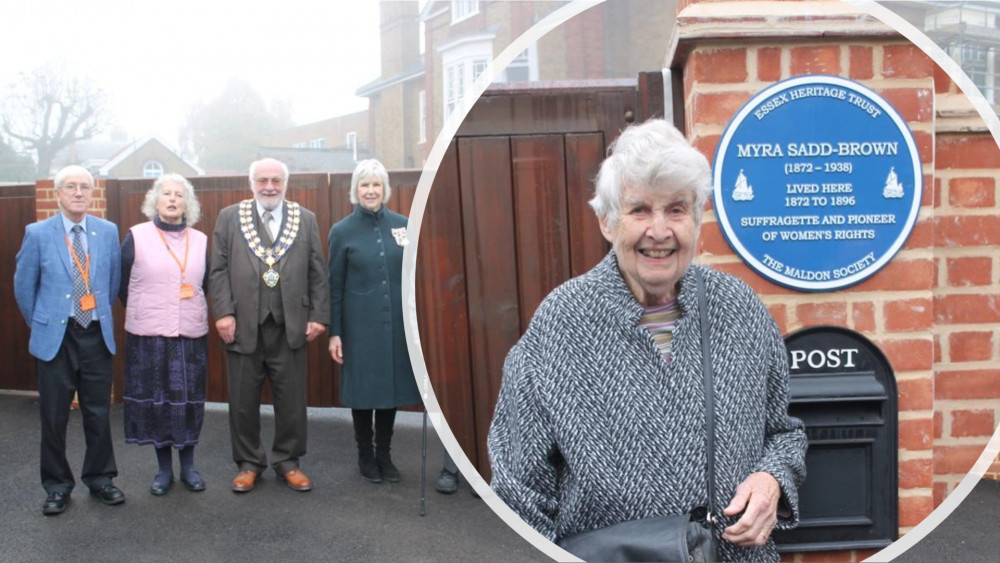 Myra Sadd's granddaughter, Lady Diana Dollery (inset), attended the ceremony with other family members. (Photos: Maldon Society)
On Monday (November 14) the Maldon Society held a ceremony to unveil a blue plaque in commemoration of Myra Sadd, a pioneering women's rights campaigner.
Guests included Jennifer Tolhurst (Lord-Lieutenant of Essex), James Bettley (Deputy Lord-Lieutenant) Councillor Robert Boyce OBE (Chairman of Maldon District Council), and Andrew Lay (Maldon Town Mayor).
Myra's granddaughter, Lady Diana Dollery, also attended, along with other members of the Sadd family.
She said: "Myra felt that 'the world was not fair to women' and she campaigned for women's rights – the vote, equal pay, separate taxation, and ordination of women."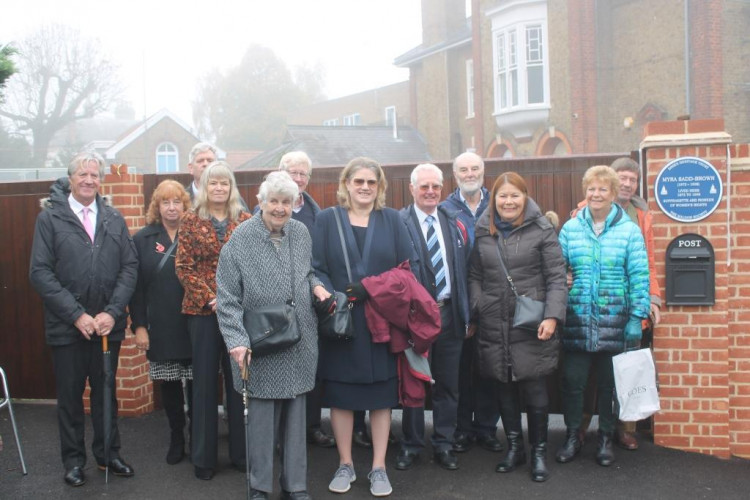 Several members of the Sadd family witnessed the blue plaque being unveiled.
Lady Dollery urged people to make the most of the rights her grandmother fought for.
She added: "There are still injustices to correct, battles to be fought, as well as making the most of the opportunities that she and others won for us."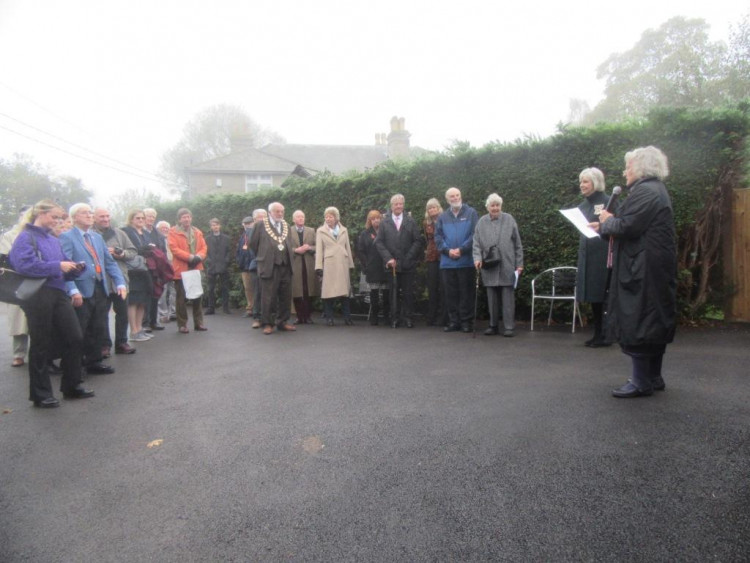 Judy Lea, Chairman of the Maldon Society, gave a speech about Myra Sadd's pioneering work in the fight for women's rights.
Myra Sadd-Brown, as she became known following her marriage at Maldon's Congregational Chapel (now the United Reformed Church), hosted busloads of women from the East End in her house near Maldon.
She was arrested in 1912 for throwing a brick through a window at the War Office and did two months' hard labour in Holloway Prison together with prominent activists, including Emmeline Pankhurst.
Judy Lea, Chairman of the Maldon Society, said: "The special lady commemorated by this plaque was a member of the locally very influential Sadd family.
"It's great that with us today are 15 or so members of that family able to join in our celebration of her."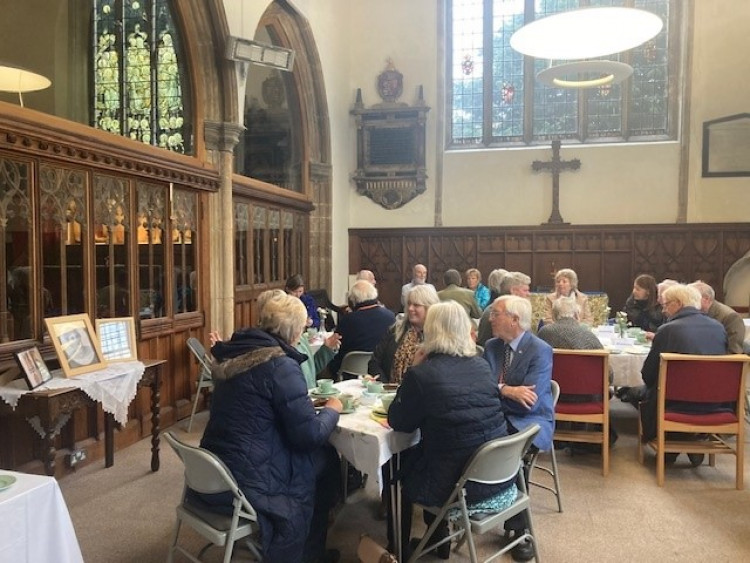 A buffet was laid on in the D'Arcy Room at All Saints Church, with refreshments prepared by Elaine Brown and friends.
The Maldon Society's Blue Plaque initiative has run for almost 20 years and commemorates individuals whose historic achievements should be more widely recognised.
Mount View, on West Chase, was deemed the best spot for the plaque as Myra lived here until, aged 24, she married Ernest Brown and moved to London.
The Maldon Society Blue Plaque walk is available to download from the Society's website.
Read more