'Like a Mario Kart track' – Maldon motorists hit out at new Maypole Road layout, developer responds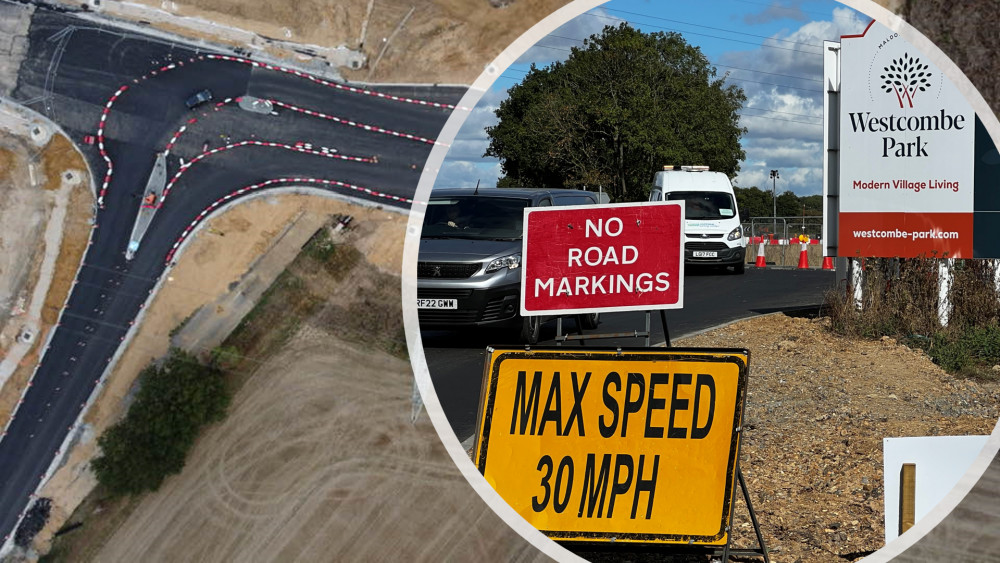 Road users have likened the layout at Maypole Road to a 'Formula One racetrack'.
A development company has responded to complaints from local drivers who have shared their concerns about the temporary road layout in Maypole Road, Heybridge.
Residents who regularly drive to and from Maldon via Maypole Road will have recently encountered the new 'chicane' as part of the Westcombe Park development in Heybridge.
Countryside Partnerships, the company responsible for the development, is currently constructing a 'relief road' through the north of Westcombe Park. The 'internal spine road' will connect Broad Street Green Road with Maypole Road and Langford Road. It is hoped that will reduce traffic along Maypole Road during busy periods.
Hilary Furniaux, a Heybridge resident, says when she drove home from Wickham Bishops last Friday evening, there was no warning of a new road layout.
She said: "If there were any signs, they were not lit up at all. All I could see were the barriers so couldn't tell - until I got really close - which way to go.
"It was actually quite frightening in the dark and I had a car following me too.
"I had no idea they were changing the layout of the road and quite significantly too! Not sure why that was necessary."
Social media users have described the 'dangerous' scene at Maypole Road as "like a Mario Kart track".
One Facebook user commented: "When an architect designs a road, they should take into account traffic and safety.
"This has not been accounted for - shame on the architect, [Essex County] Highways, and Maldon District Council.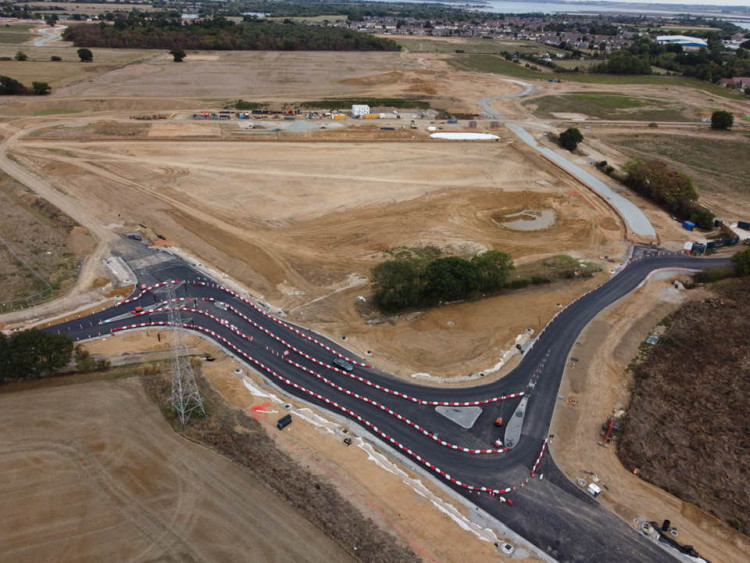 The temporary road layout has been put in place while construction continues on a relief road through the new Westcombe Park development.
A spokesperson for Countryside Partnerships told Nub News: "The approved layout of Maypole Road includes a staggered junction where it meets the new Relief Road.
"The initial works have created this staggered junction. Works are continuing to form the eastern and western arms of the Relief Road.
"During the period, Maypole Road has been re-opened to through traffic.
"Traffic Management and appropriate signage is in place to advise of the new road layout, direct traffic and ensure that the wider works can safely continue."
The eastern and western arms of the new junction with Maypole Road are being constructed outside of the current running lanes. Works will be undertaken to 'tie in' these works to the re-aligned section of Maypole Road.
Countryside says there will be a need for 'traffic management' during the final surfacing of the road. However, they envisage such works would be for 'a short duration' and will not require full closure.