Maldon District: 'Tollesbury Salt Meadows' affordable retirement homes recommended for approval ahead of Planning meeting next Wednesday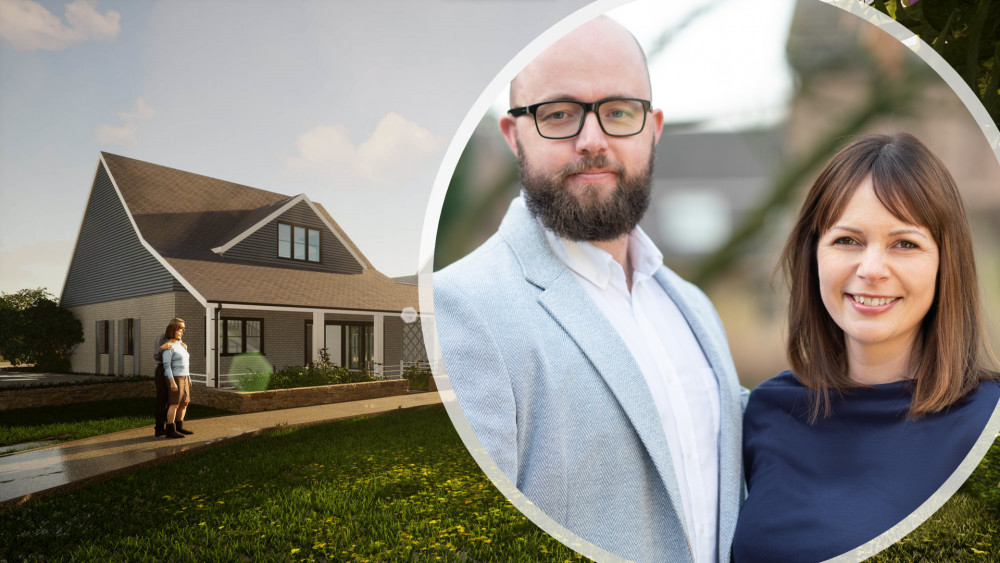 Developers Lewis & Scott have received more than 115 letters of support from locals to date. (Photos: Lewis & Scott)
Maldon District Council's Planning Team has recommended approval for developers' proposals to build affordable retirement housing on a four-acre plot in Woodrolfe Road, Tollesbury.
Designed for local people aged 60 and over, the plans include 21 bungalows, four apartments and a communal social building, all designed to dementia-friendly standards and surrounded by therapeutic gardens.
Helen Tidswell, co-founder of development company Lewis & Scott, told Nub News: "What has become increasingly clear over the years is that no one is providing homes for older people, that are affordable.
"Those that do come on the market are expensive because they're extremely rare. Retirement villages which are becoming increasingly popular, but again these attract very high maintenance and leasehold costs.
"In places like Maldon and Tollesbury, you've got a higher proportion of older people, who absolutely love where they live. Understandably, they don't want to leave.
"We realised that if we could offer homes that were local, affordable, and beautiful, it would allow people to stay close to friends and family, maintain their independence for longer and maintain those social connections that are so important.
"But it has to be affordable – that's the key."
"But it has to be affordable – that's the key." Helen Tidswell, co-founder of Lewis & Scott
Helen says more than half of the site will be used for green space, including a woodland area. It will be walking distance from the village centre and the marina.
The Strategic Housing Team also gave its full support and confirmed the homes will meet the needs of older people in the district. Half of the age-restricted properties will be officially affordable, available through the local housing register or designated as shared ownership (with no rent to pay).
Maldon District Councillors will have the final say on the project when they meet at the Council Offices in Princes Road next Wednesday (August 10), at 7.30pm.
If approved by Maldon Council's Planning Committee next week, Lewis & Scott intend to begin work immediately, ensuring that people can begin moving in early next year.
Helen said: "With over 100 letters of support, this is an unusual planning application, however as the recent Census data showed, Maldon has a rapidly ageing population and will need more socially minded innovation like this to meet the needs of older residents both now and in the future."
Next Wednesday's North Western Area Planning Committee meeting will also be streamed live on Maldon District Council's YouTube Channel, from 7.30pm.