Maldon Film Club 2023: Find out which blockbusters are on offer early next year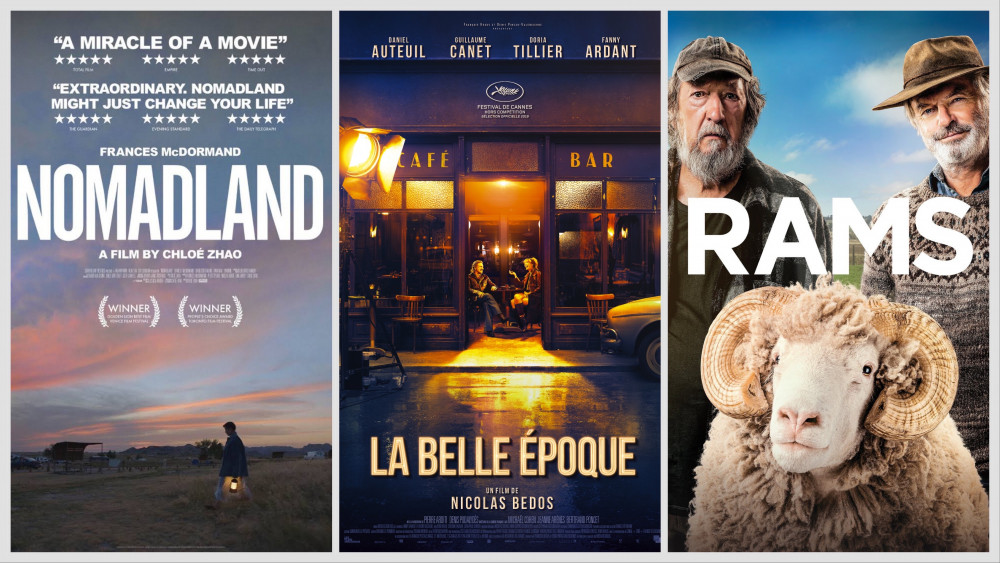 The programme for Maldon Film Club's 2022/23 season continues until 24 May.
After the Christmas break, Maldon Film Club will return in 2023, with Rams on January 4 and the award winning La Belle Epoque on January 18.
Rams is based in remote Western Australia, and tells the story of two estranged brothers, Colin and Les, who are at war. Raising separate flocks of sheep descended from their family's prized bloodline, the two men work side by side yet are worlds apart. When Les's prize ram is diagnosed with a rare and lethal illness, authorities order a purge of every sheep in the valley. While Colin attempts to stealthily outwit the powers that be, Les opts for angry defiance. But can the warring brothers set aside their differences and have a chance to reunite their family, save their herd, and bring their community back together?
In La Belle Epoque Victor, a disillusioned sexagenarian sees his life turned upside down on the day when Antoine, a brilliant entrepreneur, offers him a new kind of attraction: mixing theatrical artifices and historical reconstruction, this company offers his clients a chance to dive back into the era of their choice. Victor then chose to relive the most memorable week of his life: the one where, 40 years earlier, he met the great love.
This season's programme continues until 24 May 2023. The films to be screened from February onwards are as follows:
February 1: Nomadland – winner of three Oscar awards
February 15: Minari – Oscar award-winner
March 1: Promising Young Woman – Oscar award-winner
March 15: Parallel Mothers – two Oscar nominations
March 29: Belfast – Oscar award-winner
April 12: The Worst Person in the World – two Oscar nominations
April 26: Guess Who's Coming to Dinner – winner of two Oscar awards
14 May: The Father – winner of two Oscar awards
25 May: Drive My Car – Oscar award-winner
The membership fee from January to May is £20, which entitles members to free admission to all the remaining films for this season.
In addition, there are a limited number of places for junior members aged 16 to 18 in full time education and training at the reduced cost of £15.
Membership is open to all, and new members will be made very welcome. Join now to enjoy the remaining 11 films for free!
For further details and an application form, visit the Maldon Film Club website, the Maldon Visitor Information Centre (open from 11am to 4pm, Tuesday to Saturday) or contact John Salisbury via text on 07905 971 608.
John said: "On behalf of everyone associated with Maldon Film Club, my best wishes to you all for 2023."
Read more
New maldon Jobs Section Launched!!
Vacancies updated hourly!!
Click here: maldon jobs