Maldon United Reformed Church to offer same-sex weddings, showing 'the love of God reaching out to all'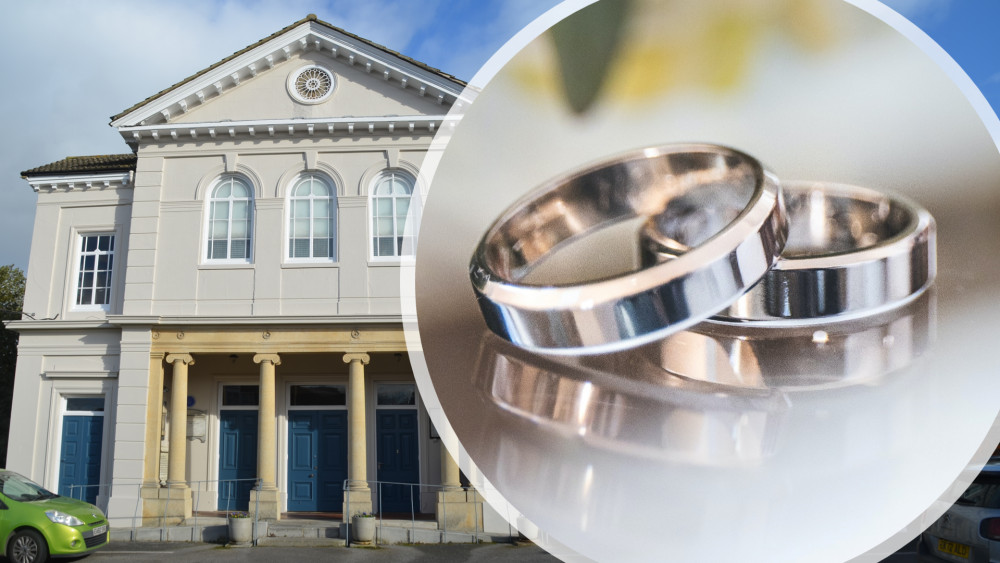 Although the current building dates from 1802, there has been a church on the site at the top of Market Hill, Maldon, since 1696. (Photos: Maldon United Reformed Church and Unsplash)
Maldon United Reformed Church has announced it is now registered for both same-sex and opposite-sex weddings, following 'overwhelming' support from church members.
The Reverend Anne Sardeson, Church Minister, said: "I am delighted that we have opened our doors even wider to welcome our community here.
"I very much look forward to our first same sex wedding. It is exciting to be able to serve the community in this way and show the love of God reaching out to all."
The decision to register for same-sex weddings was supported by an overwhelming majority of church members, following a recommendation from the church's leadership team, known as 'the Elders'. In the United Reformed Church denomination, members of individual congregations can vote on whether to register their church for same-sex marriages.
Although the current building dates from 1802, there has been a church on the site at the top of Market Hill, Maldon, since 1696. The site will soon host same-sex weddings for the first time in its 327-year history.
The decision means Maldon will now join its sister church in Burnham-on-Crouch, in extending marriage ceremonies to same-sex couples.
Read more