Paparazzi restaurant to host prostate cancer fundraiser in memory of Maldon District councillor's late father – joined by boxing legend John Conteh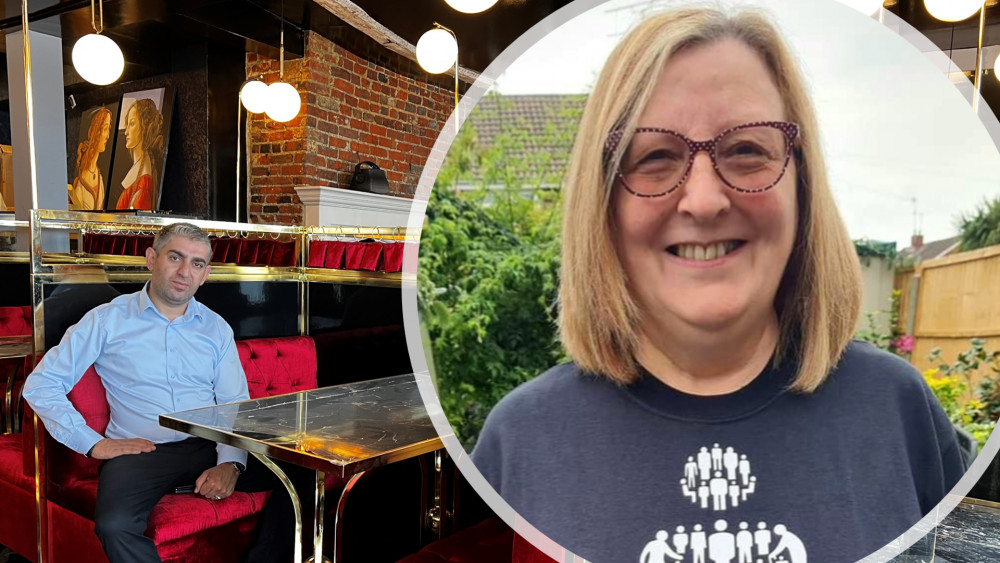 Maldon District Councillor Jeanette Stilts (inset, right) and Paparazzi owner Sami Barli have organised a charity meal to raise money for Prostate Cancer UK. (Photos: Ben Shahrabi and Jeanette Stilts)
A former Mayor of Maldon is set to hold a charity meal at Paparazzi restaurant in aid of Prostate Cancer UK, next Tuesday (March 7).
Maldon District Councillor Jeanette Stilts is hoping to support families affected by prostate cancer, as it claims the lives of 11,000 men each year.
The meal will cost £20 per person, for two courses, starting at 7.30pm. All proceeds will go to charity as the food is being donated by Sami Barli, owner of the restaurant.
Live music will be provided by local musicians Steve Maxworthy and Ash Hawes. Former world light-heavyweight boxing champion John Conteh MBE is also set to attend as a guest of honour.
In 2020, Councillor Stilts' father passed away from prostate cancer, following a 10-year battle. In 2021, Cllr Stilts took part in Prostate Cancer UK's 'March the Month' challenge, walking 10,000 steps per day to help raise funds.
"We need men to recognise the symptoms of prostate cancer and get tested early enough."
Cllr Stilts told Nub News her dad never complained about his illness, despite living with it for a decade.
She said: "He trailed new drugs which are now being used on other prostate cancer patients. He was asked to help with a new trial but when COVID came along, he couldn't get to St Barts Hospital in London to take part.
"But he was a great believer in looking for new ways to help others. I feel by collaborating with Prostate Cancer UK that I am helping to get support for thousands of men and their families who are facing this cancer.
"We need men to recognise the symptoms of prostate cancer and get tested early enough."
With the help of Sami and Abdul "Jhual" Hafiz, owner of Maldon Spice, organisers hope to raise lifesaving funds for the cancer charity. Just £400 can fund one MRI scan, while £500 can pay for 50 men to have their blood samples analysed.
Jhual, also a former Maldon mayor, told Nub News: "I would like to help raise awareness about prostate cancer, as some of my friends are going through it."
He says SMC Radio is one of the biggest supporters of the event.
In September last year, Cllr Stilts walked 11,000 steps per day as part of the March the Month challenge. To learn more about the challenge, visit the Prostate Cancer UK website.
Read more
New maldon Jobs Section Launched!!
Vacancies updated hourly!!
Click here: maldon jobs