Maldon District: Ormiston Rivers students get a taste of cooking experience at Anglia Ruskin University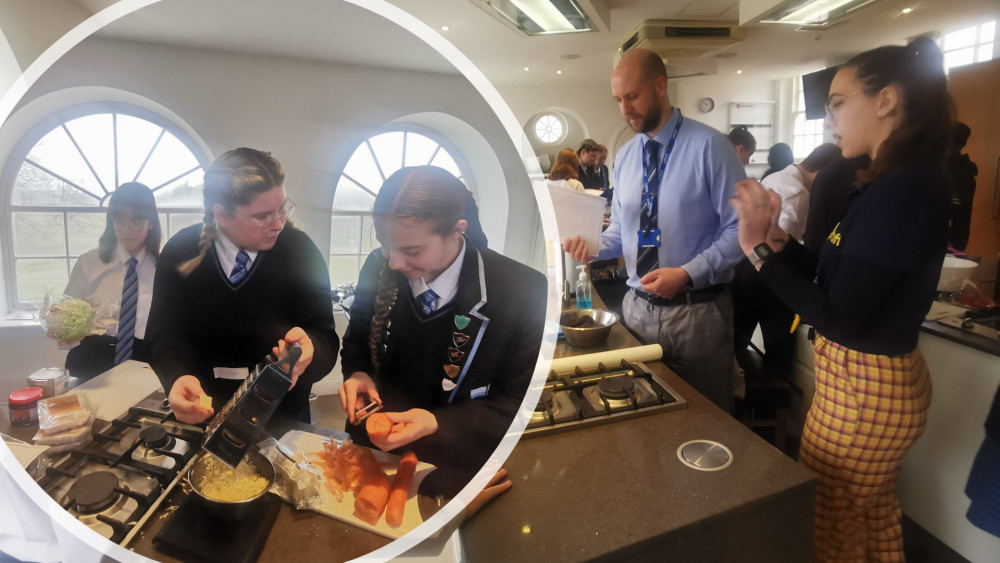 Burnham students were able to their culinary skills to the test at Anglia Ruskin University. (Photos: Ormiston Rivers Academy
Students from Ormiston Rivers Academy, Burnham-On-Crouch, visited Anglia Ruskin University's Braxted Cookery School to create some of their own recipes, last month.
A group of students from years 9 and 10 took part in a cookery programme as part of Anglia Ruskin University's 'Amplify Your Talent' initiative.
Jo Williams, Principal at the Academy, said: "We're really pleased to be offering our students a number of initiatives and opportunities which help to prepare them for the wider world, and we're grateful to Anglia Ruskin University for their support in facilitating this.
"Lots of our students have taken a keen interest in all things food, and we're glad to be able to cultivate and further this passion."
Over the last few weeks, students have been getting to grips with the various elements that go into planning recipes.
Students dreamed up a range of dishes, factoring in budgets and ingredients, before putting their culinary skills to the test.
There were some very tasty results, and students were praised for their innovative and cost-effective dishes, as well as for their exemplary behaviour on the trip.
The visit supports some of the wider work taking place at the Academy, around growing and cooking with fresh fruit and vegetables.
Ormiston Rivers Academy's 'Calm, Cultivate and Cook' Club hopes to cultivate a healthy love of food. The weekly club enables students to follow the growing and cooking process "from farm to fork" - from preparing the ground for planting, all the way to cooking in the school kitchen.
Most recently, students prepared the vegetable beds and learned about the Academy's compost system which helps to minimise food waste.
Ormiston Rivers Academy is part of Ormiston Academies Trust (OAT).
Read more