Maldon & District CVS awarded £1,500 grant from Essex High Sheriff for 'Power of Gaming' youth initiative amid expansion plans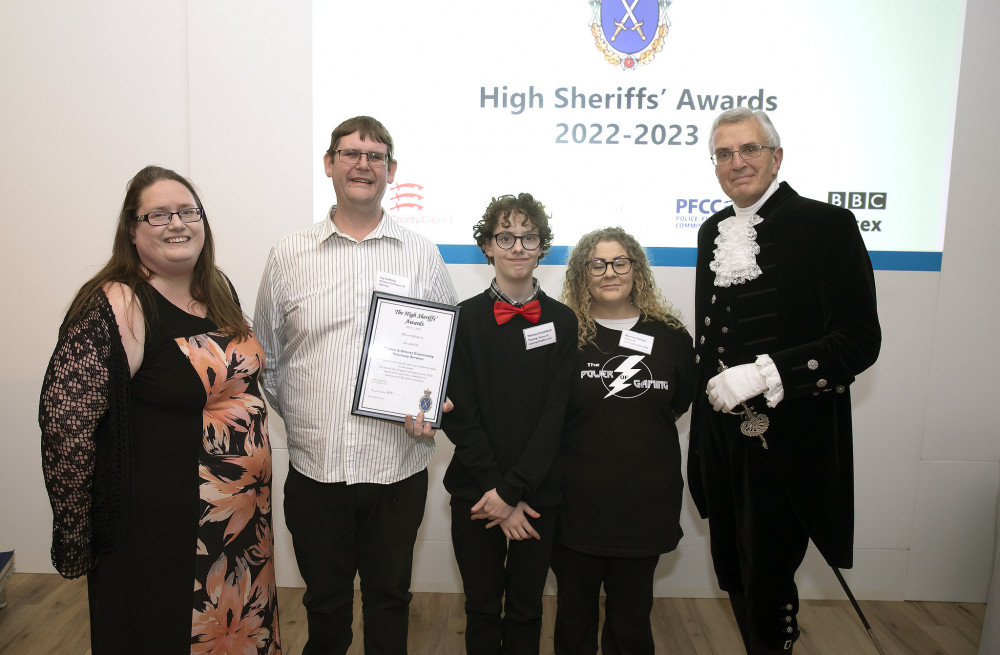 Sarah Troop (left) and Jay Gaffney (second from left) accepted the grant from Essex's High Sheriff (right) towards their local youth initiative. (Photo: Steve Brading / Essex Community Foundation)
Maldon & District CVS' popular 'Power of Gaming' initiative has received a £1,500 funding boost, thanks to an award from the High Sheriff of Essex.
Power of Gaming provides a safe space for young people in Maldon to enjoy a wide variety of retro and modern video games. Organisers say the award will be used to expand the initiative to the Dengie and elsewhere in the Maldon District.
Nicholas Alston CBE DL, High Sheriff of Essex, presented the award to Jay Gaffney and other members of the Power of Gaming team at a ceremony last Wednesday (March 8).
Sarah Troop, Director of Maldon District CVS (Community Volunteering Service) told Nub News: "The project has been running for just over a year now.
"We have more than a hundred young people who come along to our regular sessions and holiday clubs.
"The interest has been overwhelming but we have been limited to delivering in Maldon town only. We are keen to spread out and support more young people in other parts of our district and are being invited to do so by parish councils, churches and other community groups.
"Funding from the High Sheriff will allow us to do that - and we can't wait!"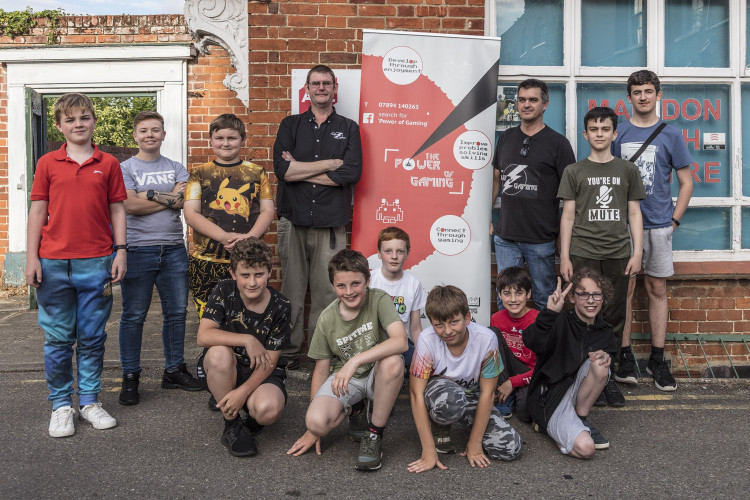 By connecting through a shared interest, organisers say the project can have a positive impact on participants' mental and physical wellbeing. (Photo: Maldon & District CVS)
More than 20 local charities and voluntary organisations attended this year's ceremony at Hylands House, Chelmsford, where trophies, certificates and 23 grants totalling £38,000 were given out.
The High Sheriff described the event as "a wonderful occasion".
He added: "These organisations often work with those who are vulnerable or marginalised and, at a time of a growing cost-of-living crisis, sadly their needs are increasing."
The grants came from the High Sheriffs' Fund, established to recognise local initiatives which address crime, community safety and anti-social behaviour. It is managed by the Essex Community Foundation (ECF), an independent charitable trust.
Maldon & District CVS is based at the Maldon District Council offices and offers support to more than 200 voluntary and community groups throughout the District.
For more information about ECF, visit the trust's website.
Read more