Maldon District: Smile singer who worked with Queen's Brian May and Roger Taylor to visit Caroline Community Radio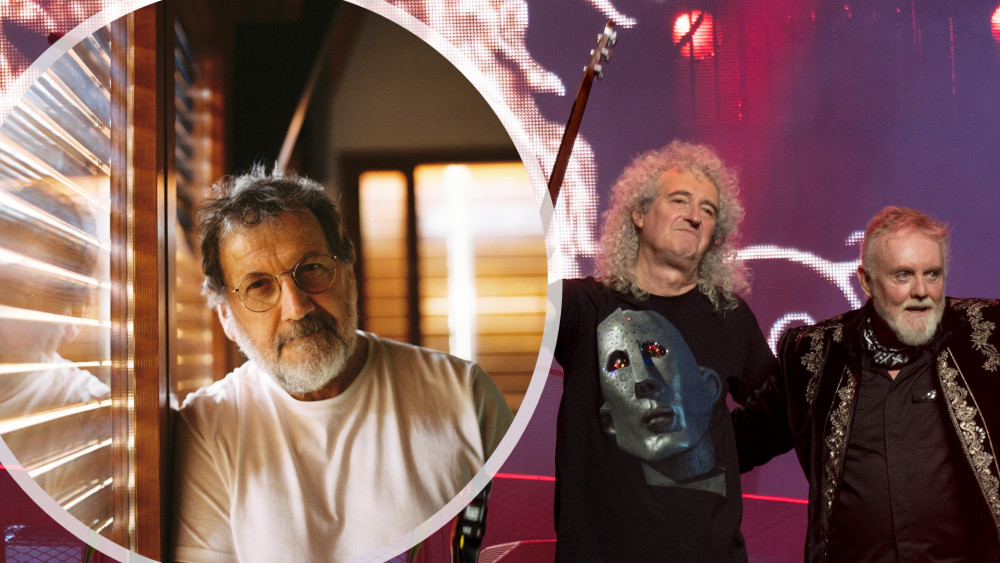 Tim Staffell (inset, left) formed Smile with Brian May and Roger Taylor (right) - before handing over to former classmate Freddie Mercury. (Photos: Tim Staffell and Raph_PH / Wikipedia)
The singer who was replaced by Freddie Mercury in Queen's predecessor band Smile will visit Radio Caroline's Ross Revenge, on the River Blackwater, next month.
Radio Caroline will host a guest broadcast by the Maldon District's Caroline Community Radio from Ross Revenge on June 3 and 4.
Presenter Josh Holmes-Bright recently interviewed musician Tim Staffell for Caroline Community Radio and invited him to spend some time on the ship during the broadcast.
Tim was lead singer and bassist in Smile, forming the group with Brian May and Roger Taylor. He continues to write music and perform, influenced by transatlantic artists including Ry Cooder and Steely Dan. Over the years, he has collaborated with countless musicians and bands.
His third solo album, 'Wayward Child', will be released in June.
Tim said: "I started out in Smile, a power trio coming out of the rock-and-roll hotbed of south-west London in the late sixties."
"By the early seventies, I wanted to explore different musical directions, so I handed the mic over to my friend and former classmate Freddie Bulsara. Freddie Bulsara became Freddie Mercury and changed the band's name to Queen."
Trips to visit Ross Revenge during the Caroline Community Radio broadcast weekend will run from Bradwell Marina on Saturday 3 and Sunday 4 June. Radio Caroline DJs will be on board to show people around the historic ship. Get in touch via email to book a space.
Caroline Community Radio is an independent station, supported by Radio Caroline for training, marketing and technical expertise.
Read more