Unison members are latest to be balloted on industrial action as pay dispute heats up. There could be widespread disruption to council services in the summer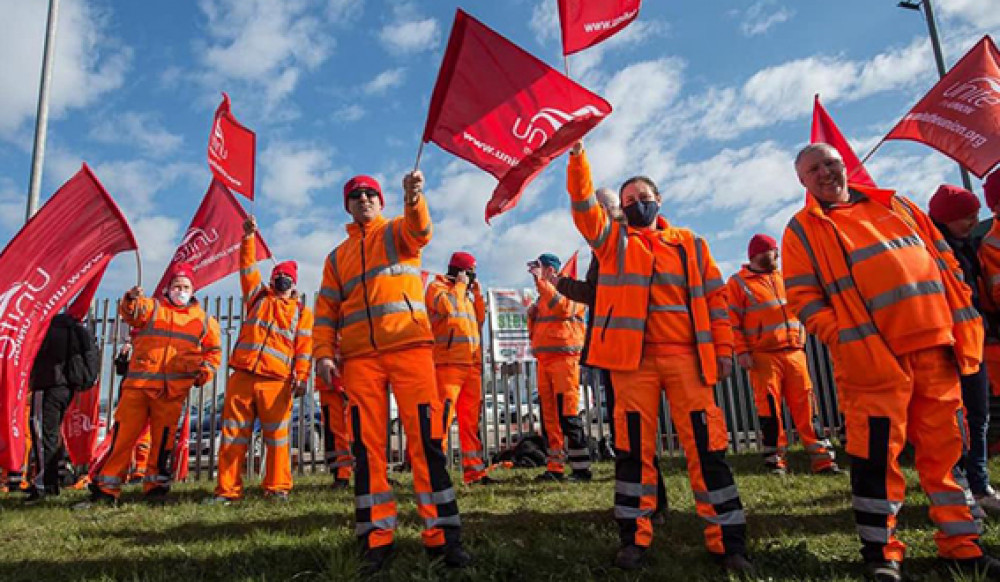 Unite union workers last went on strike in Thurrock in 2021.
WORKERS from local councils across Essex are among around 360,000 staff across the UK who are to be balloted by their union about industrial action over a pay dispute.
The local government pay row is growing in momentum with Unison the latest union to ballot members.
The union thinks it should reject the latest offer that would see that would see salaries increased by £1,925 or 3.88%, whichever is higher in 2023-24.
Unite union workers have already rejected the offer, paving the way for industrial action in the summer after 75 per cent of its members rejected the deal. The GMB union's ballot is ongoing.
In a bid to bring local government pay back in line with inflation unions have called for a 12.7% pay rise across the board.
"Too often council and school support staff are taken for granted. Without them, the services on which whole communities rely won't exist," said Unison general secretary Christina McAnea.
"Staff are leaving their jobs because pay is falling ever further behind, and neighbourhoods will suffer. Bins won't be collected, schools won't have sufficient staff and vulnerable people will be deprived of vital support."
Speaking to the Public Finance website she added: "These workers are truly dedicated but they've had enough. Going on strike is a huge step that isn't taken lightly but many feel they have to make a stand."
The union leader said the employers themselves should come up with a better offer, but also called for the government to make sure local government is properly funded in order for staff to be paid "a decent wage" while protecting services.
New maldon Jobs Section Launched!!
Vacancies updated hourly!!
Click here: maldon jobs