Thousands set to visit Maldon's Christmas Fayre 2022, with more than 100 stalls on offer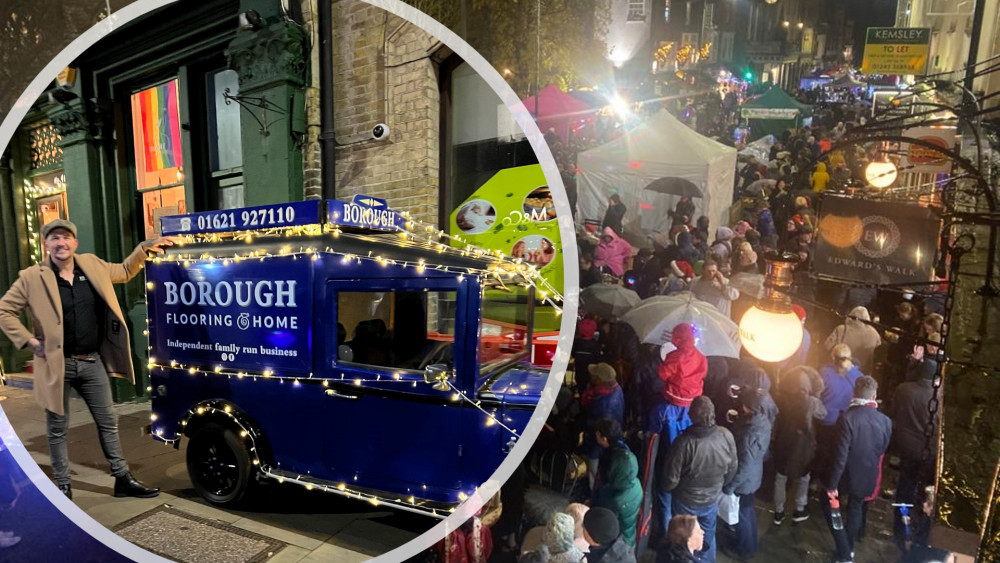 This year, there will be a focus on bringing shoppers back into the town centre and attracting those from further afield.
Over 100 stalls will join the High Street festivities at this year's Maldon Christmas Fayre, stretching from West Square down to Bar185, on Thursday 24 November.
The annual event will start at 4pm. Maldon Town Mayor Andrew Lay will switch on the Christmas lights on the balcony at Moot Hall at 5pm.
Maldon District Council will provide free parking in all town centre car parks on the day, from 4pm until midnight.
This will be Town Councillor Michael Pearlman's seventh year as Chairman of the annual event. He says it is a 'pleasure' to run, thanks to the enthusiastic response from local businesses and organisations.
He said: "This is going to be the biggest event we've done, because of the response we've had.
"I would like to give a big thank you to all the businesses that have donated money to help sponsor this event."
More than 100 stalls have been confirmed so far, with 13 more on the waiting list. These include stalls from Maldon Salt Company, Wilkin & Sons Ltd, and Ernest Doe.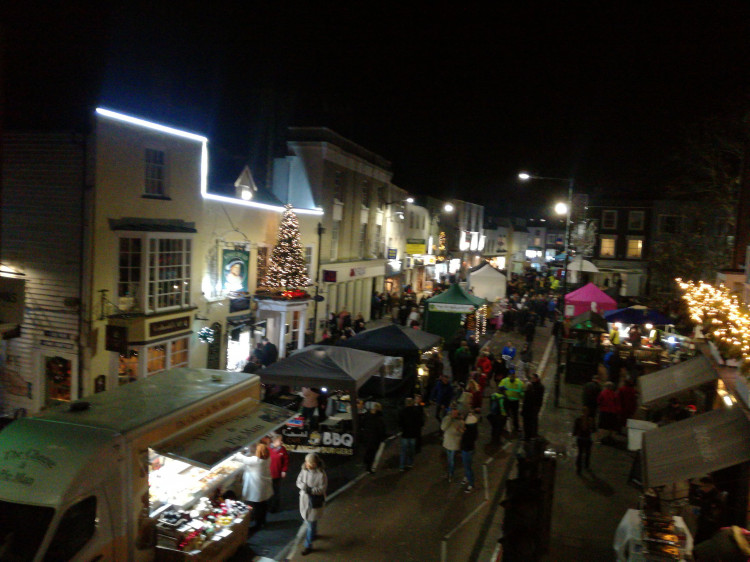 Previous Christmas markets have brought thousands of visitors into the town centre.
Mr Pearlman, who is also the Chair of Maldon Business Group, says a lot of people turned to online shopping services such as Amazon during the pandemic.
This year, there will be a focus on bringing shoppers back into the town centre, following two years of COVID-19.
Organisers hope the Christmas event will also introduce more shoppers from further afield to see what Maldon has to offer, benefitting local businesses as well as stallholders.
Mr Pearlman continued: "It will have the after-effect of people seeing a good selection of shops, and they might come back in future.
"Each year, it has brought thousands of people into the town to enjoy the stalls and entertainment."
The Christmas Fayre will start at West Square, with the former Maldon Police Station set to be illuminated with Christmas lights. The chestnut tree next to it will also be lit up.
This year, Brights Solicitors will be home to Santa's Grotto, where young visitors will get to meet Father Christmas.
The Big Sing is set to perform outside All Saints Church, along with various tribute acts, and a DJ will perform a set on the balcony of The Swan Hotel.