Town Hall fish and chip quiz raises £900 for Maldon Carnival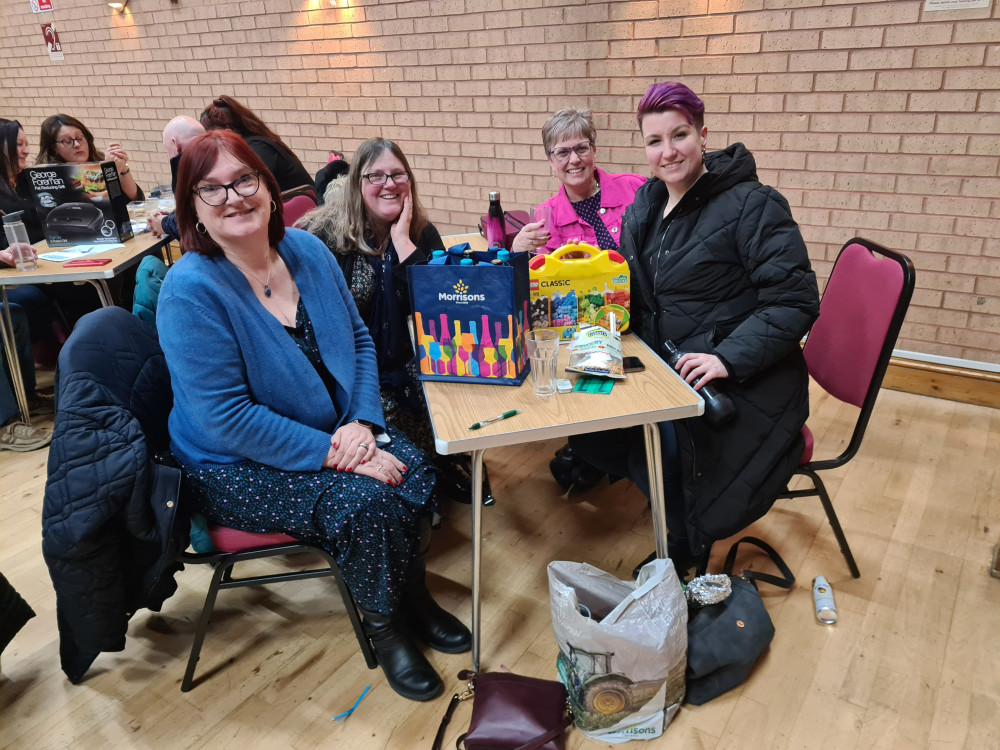 'The History Girls', captained by Julie Miller, won with an impressive 95 points. (Photo: Mark Heard)
The Maldon Carnival Committee has raised £900 thanks to a charity fish and chip supper and quiz at the Town Hall on Friday 10 March.
The Chairman of the Committee, Rob Sleight, welcomed 70 people who were divided into thirteen teams. Each group faced 100 general knowledge questions ranging from food & drink to ABBA, TV sitcom characters, science & nature and film descriptions with a chance to win a maximum of 110 points.
A chippy supper was provided by Washington Road Fish and Chip shop 'Our Plaice' and the event was sponsored by Maldon Salt.
Teams included tables of friends and local groups. The final team totals ranged from 54 to the winners 'The History Girls' captained by Julie Miller who chalked up a massive 95 points. The evening was capped with a raffle, with prizes donated from local individuals and businesses.
Rob Sleight said he was "delighted with the result of the great evening".
The proceeds raised will help the Carnival court visit other Carnival events in Essex, to promote Maldon and encourage confidence in the young people involved, to speak and interact with others.
Maldon Carnival is hosting a number of events this year, including a Roy Orbison tribute night this Saturday (March 25), along with Cash Bingo nights at Plantation Hall in Heybridge every 1st Friday starting at 8pm. There will also be an Easter Hunt and Easter Grotto on April 1. For more information, visit the Maldon Carnival website.
Read more