Maldon FA Cup Tickets - General Sale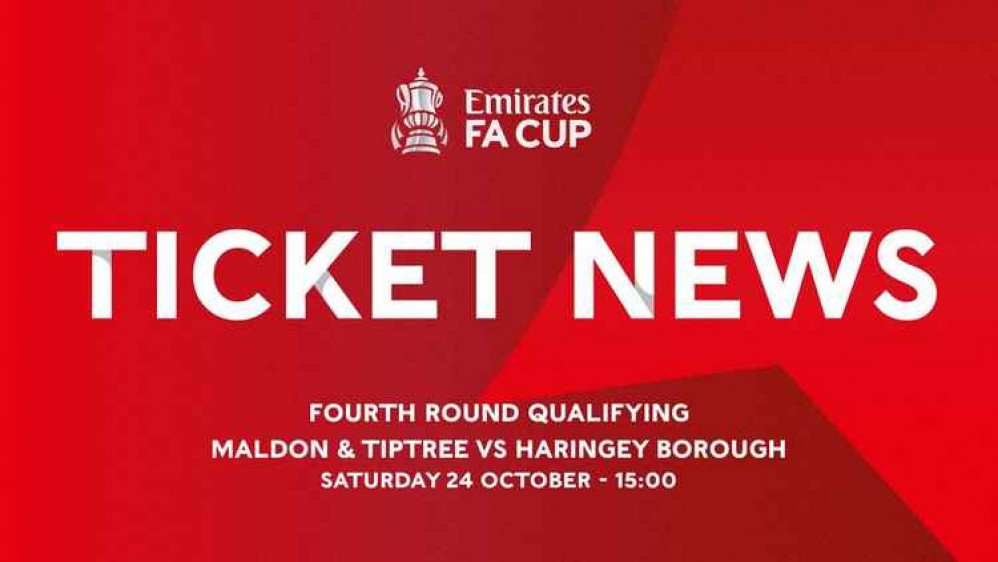 Tickets for Maldon & Tiptree's FA Cup tie with Haringey Borough will go on general sale today (Monday, 19 October).
Tickets will be on sale at the Maldon Stadium, Park Drive on Monday, 19 October 2020 from 7pm until 9pm or before, if all tickets are sold.
Tickets will be available on a first come, first serve basis and limited to four tickets, per person. Those wishing to purchase a ticket are encouraged to arrive as early possible, to ensure they secure their ticket.
Maldon & Tiptree will only be accepting cash payments for ticket sales, they will not be accepting any card payments for those wishing to purchase a ticket .
The Jammers ticket prices will remain the same:
£10 - Adults
£5 - Concessions
£2 - U16s Maldon's capacity for the match will be restricted to 400 spectators in line with the Covid-19 restrictions.