Swifts battle hard to take a point despite problems at Brentwood
---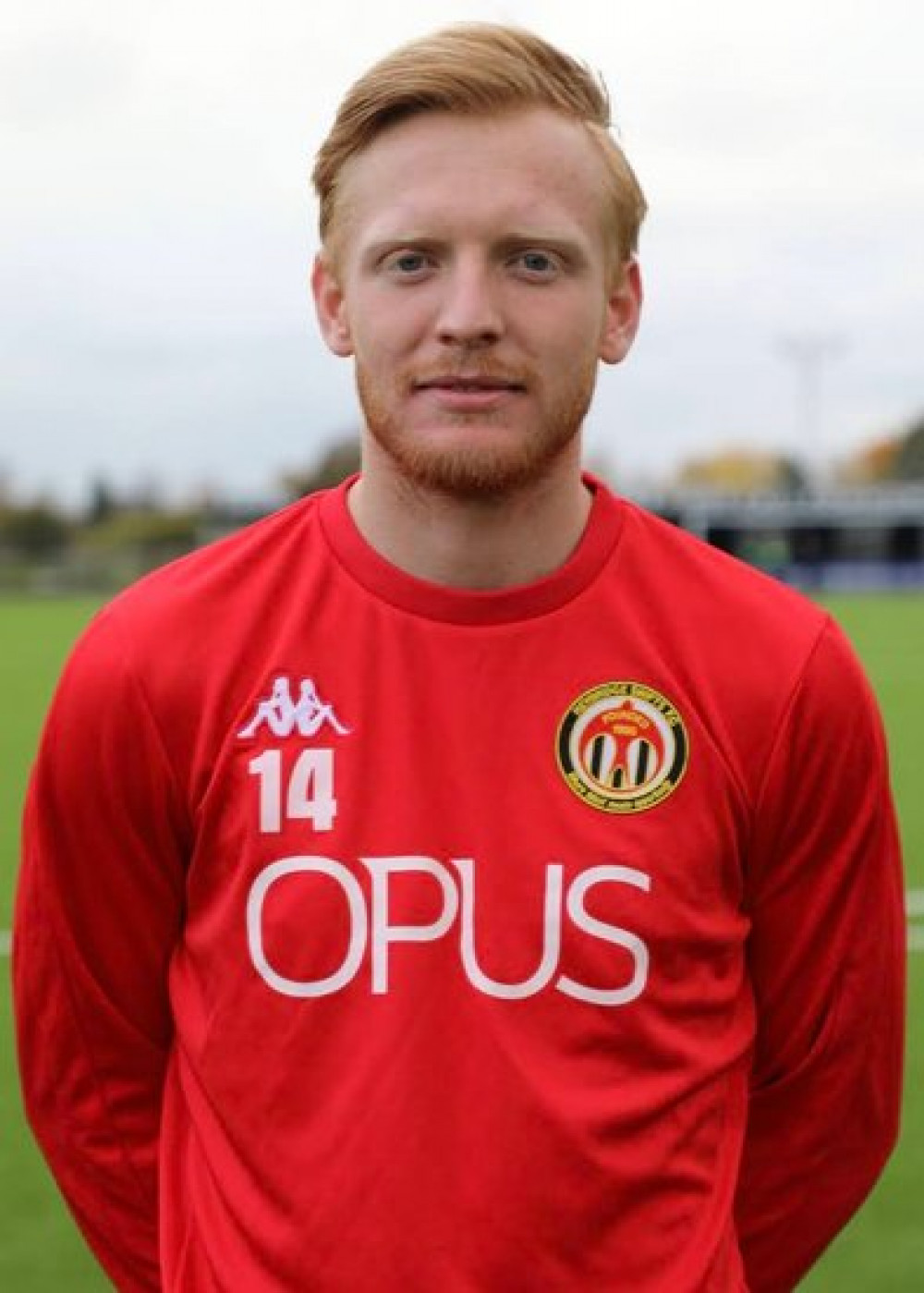 Sam Carter turned in a great shoft for Maldon at Brentwood
Brentwood Town 0, Heybridge Swifts 0
Swifts went into Saturday's Isthmian North game missing Ben Sartain and were dealt a further blow when skipper Quba Gordon was forced to withdraw through injury ahead of kick -off. Lee Noble assumed the captaincy and Rhys Henry returned to the side with Andy Fennell coming in and Callum Taylor moving back to central defensive duties alongside Jack Mochalski.
Brentwood Town had a familiar number of faces in their starting line-up - Jack Humphrey, George Craddock, Ross Wall and Jack Adlington-Pile all having worn Swifts colours.
Brentwood did the early pressing and Swifts' new central defensive partnership stood up to some early pressure, although a tackle by Jack Mochalski after 14 minutes was deemed worthy of a yellow card and Jack Adlington-Pile viewed this as an opportunity for one of his trademark free-kicks - fortunately his effort sailed over the bar.
Brentwood Town were feeding the dangerous Brian Ifeanyi on the right wing but Louie Arrowsmith defended superbly to keep the former Colchester United and Maldon & Tiptree player under control. Just before the half-hour Callum Taylor covered well and made a great tackle to stop Adlington-Pile closing in on goal.
Swifts chances were few and the game saw little action for either keeper as half time approached.
The game continued in similar vein to the first half with Swifts repelling Brentwood Town - Carter, Mochalski and Taylor all winning headers as Brentwood pumped balls forward. The danger-man Ifeanyi went on a run across the pitch after 51 minutes and Callum Taylor was harshly adjudged to have fouled Ifeanyi - the referee brandishing a yellow card with some vigour!
Midway through the half, Brentwood came their closest to scoring - a long ball was punched upwards by Callum Chafer and as the ball fell towards goal, Tyler Brampton headed clear from under the crossbar under significant pressure from the home attack.
Lee Noble picked up a yellow card for kicking the ball away in the 78th minute and after a Brentwood Town substitution, it was the turn of former Swifts skipper George Craddock to earn a card for kicking the ball away.
Swifts, for who Sam Carter turned in a man-of-the-match performance - continued to defend resolutely and after four minutes of added on time the referee signalled full-time.