Swifts through to play-off thanks to Sam's strike
---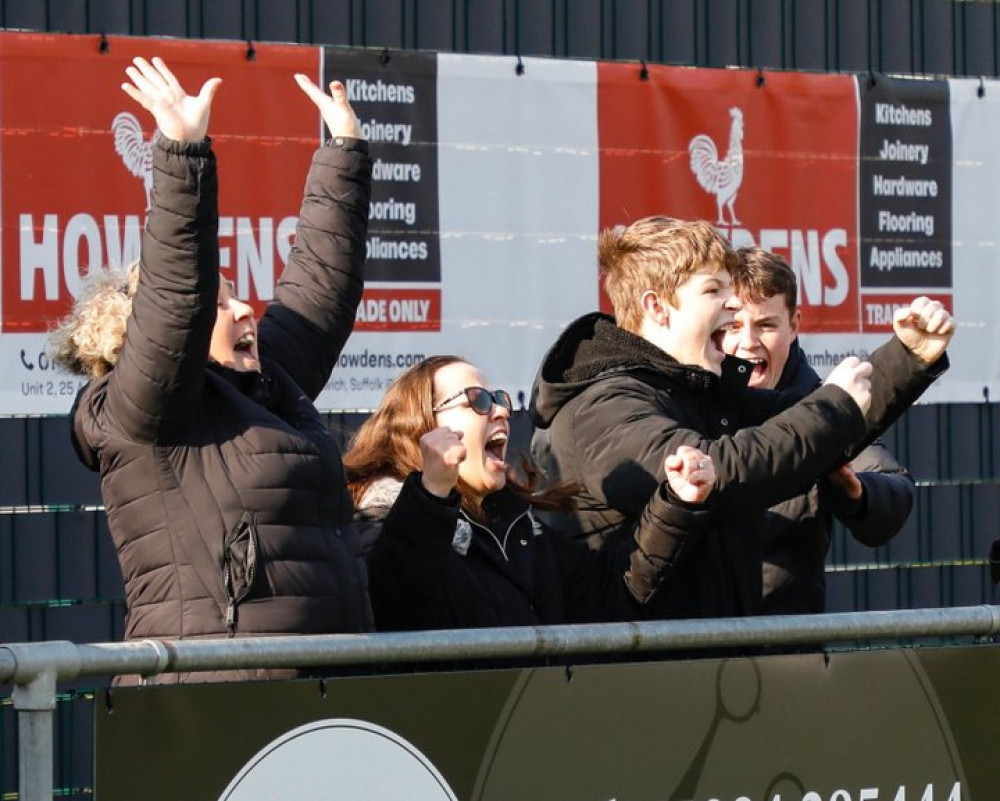 Celebrations at Felixstowe. (Photo: Alan Edmonds)
Felixstowe and Walton United 0, Heybridge Swifts 1
It's been a remarkable season for Steve Tilson's side who enjoyed great cup success early on and maintained a play-off zone spot for much of the campaign.
Things had tailed off on the run in and what looked, at one point, a nailed-on play-off spot at least came down to a last day decider at Felixstowe on Saturday (21 April).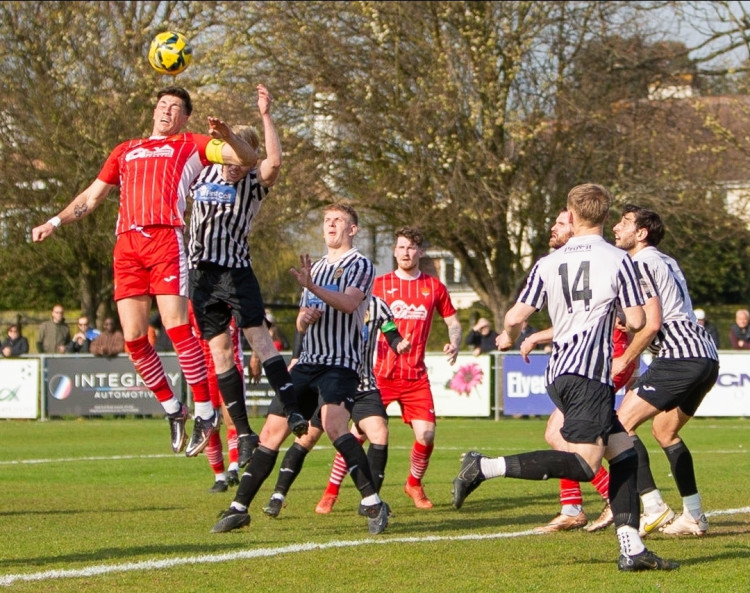 Less than convincing defending gifted Heybridge Swifts' Sam Parkthe opportunity to net and the Essex side held on for a 1-0 win which secured them a top five finish. (Photo: Stefan Peck)
And in keeping with the cup-tie character that gave them such success, when push-came-to-shove, Swifts delivered with a single goal win, Sam Park scoring the only goal of the game.
It was tough on the hosts, who dropped from fourth to sixth - but perhaps not unexpected, as it took the visitors' winning streak against United to six matches.
Swifts will now travel to Lowestoft Town on Tuesday (25 April) for the play-off semi-final.