IN PICTURES: Maldon High Street pays tribute to Her Majesty The Queen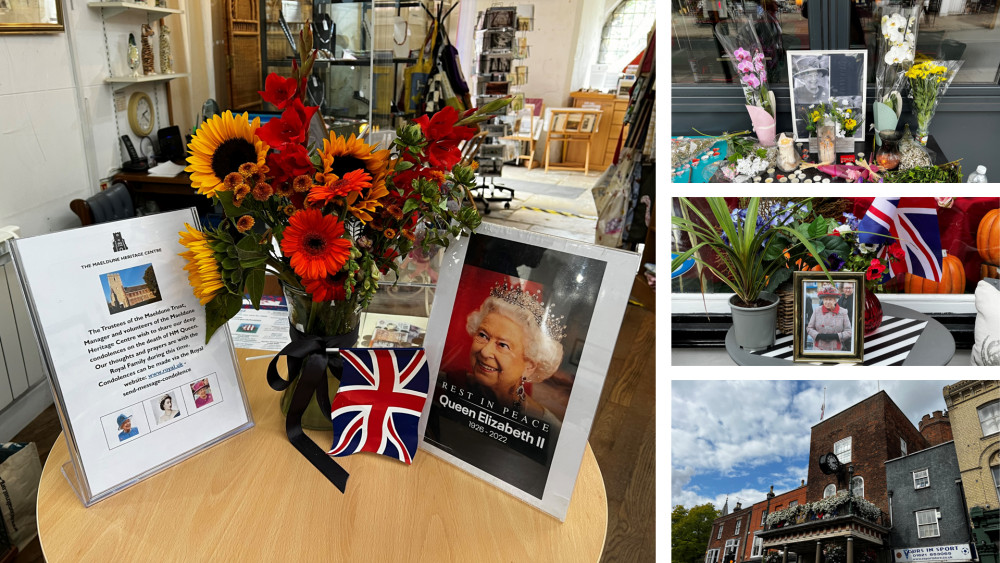 Businesses and organisations throughout Maldon High Street have created tributes for The late Queen. (Photos: Ben Shahrabi)
Following the death of Her Majesty Queen Elizabeth II last Thursday (September 8), several businesses and organisations have laid out floral tributes throughout Maldon High Street.
In the Maeldune Centre, opposite Maldon Town Hall, a display originally created to celebrate The Queen's Platinum Jubilee now serves as a tribute to her 70 years of service.
Jane Senior, one of the volunteers at the Maeldune Centre, told Nub News: "It's going to be a great loss to the country.
"We're fortunate to have had two visits from The Queen, because a lot of towns didn't get to see her."
Her late Majesty first visited Maldon in 1971 and again in 2010.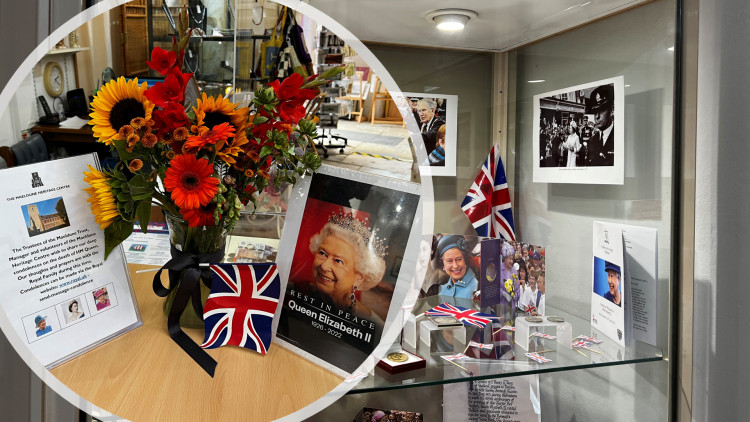 Tributes in the Maeldune Centre, opposite Maldon Town Hall.
At the Maeldune Centre's Oral Listening Post, set up by the Maldon Society, visitors can hear Bill Gellar recount his memories of The Queen's Coronation in 1952.
Bill served as a soldier at the time of the Coronation, so was on duty at the event. He describes the 'deafening' noise of the crowds, which he hadn't expected despite his time in active service.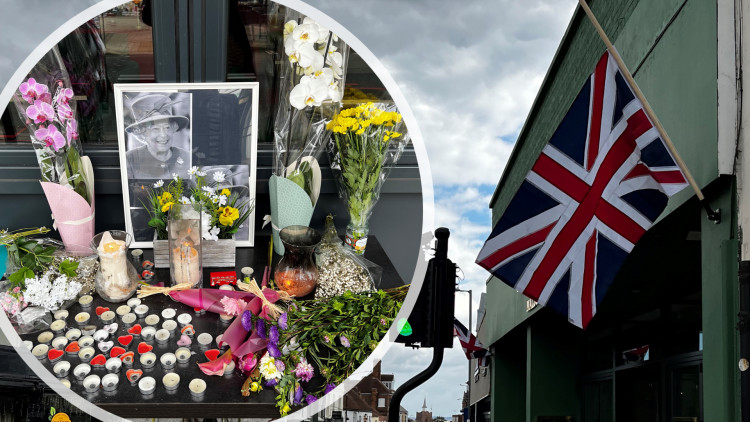 Two Union Flags are currently being flown at half-mast outside Sark Restaurant.
Sami Barli, owner of Sark Restaurant, says The Queen was more than 'just a person'.
He told Nub News: "She was the symbol of the realisation of our ideals of fraternal coexistence on British soil, powered by centuries of historical experience gathered by the United Kingdom.
"She was the guarantee that everyone living in these lands had loyalty and devotion to them, regardless of their ethnic background, and would be accepted as the native child of our homeland and protected by the law.
"We sadly admit that kings and queens die, but we proudly know that Great Britain lives on forever."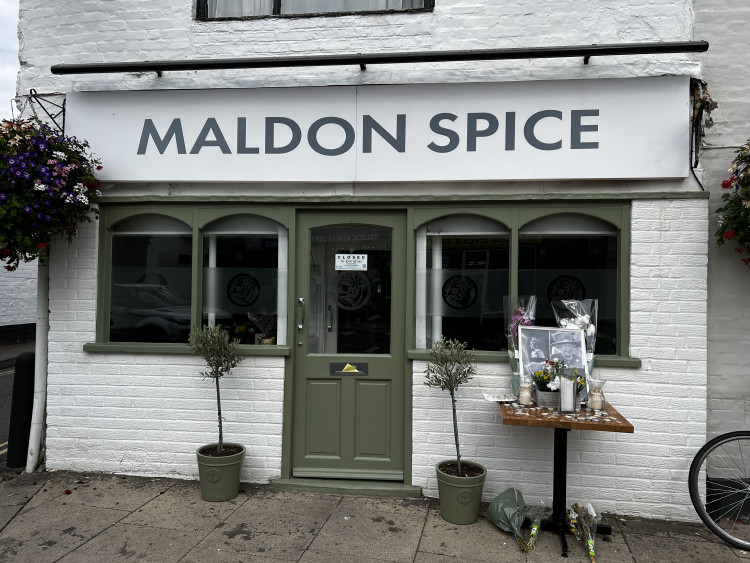 Abdul "Jhual" Hafiz, former Mayor of Maldon and owner of Maldon Spice, told Nub News: "Her Majesty wasn't just a queen, she was a Queen of our Hearts, so we wanted to show our respect by doing what we did so everyone else can join us,
"This is why we put tributes at the front of our establishments for all to show their respect.
"In Bangladesh, they had three official days of mourning for our Queen."
Both Maldon Spice and Sark will be closed on Monday (September 19) as a mark of respect for Her Majesty Queen Elizabeth II.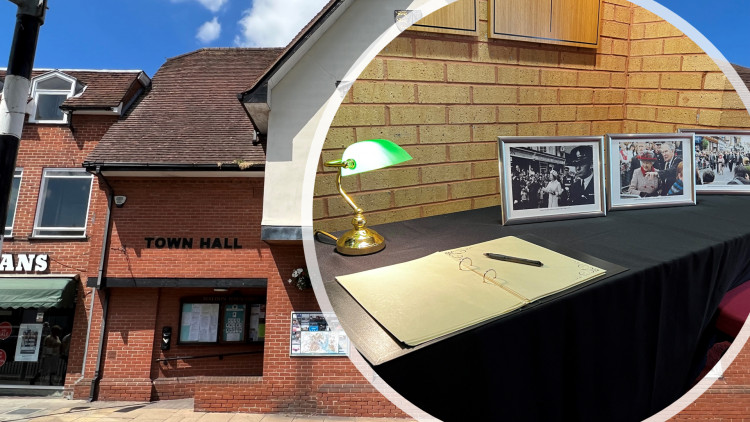 A Book of Condolence has been made available to the public at Maldon Town Hall.
Last Thursday, Maldon Town Mayor Andrew Lay said: "Our sorrow is shared by people across the globe, as we remember - with affection and gratitude - a lifetime of diligent service. Her Majesty's life was dedicated to the people of Great Britain and her family, and she will be truly missed."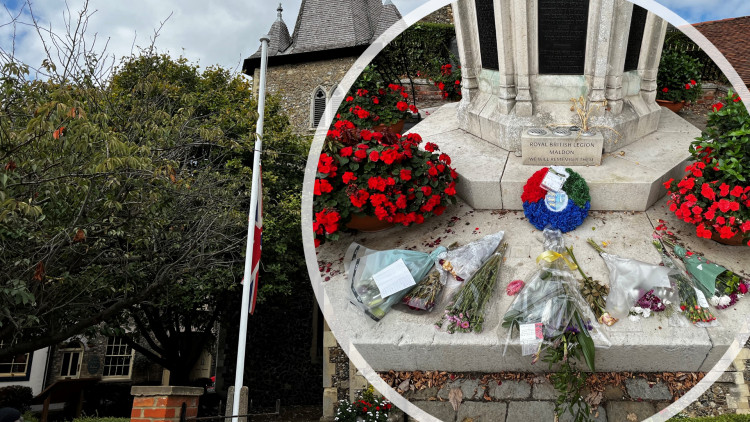 The flag at All Saints' Church is being flown at half-mast, and flowers have been left in memory of The Queen.
Last week, Maldon historian and District Councillor Stephen Nunn said: "Maldon has always been loyal to Her Majesty and to the Crown.
"After all, we are historically a Royal Borough, established by King Edward the Elder in AD 916 and with subsequent links to many monarchs down the centuries."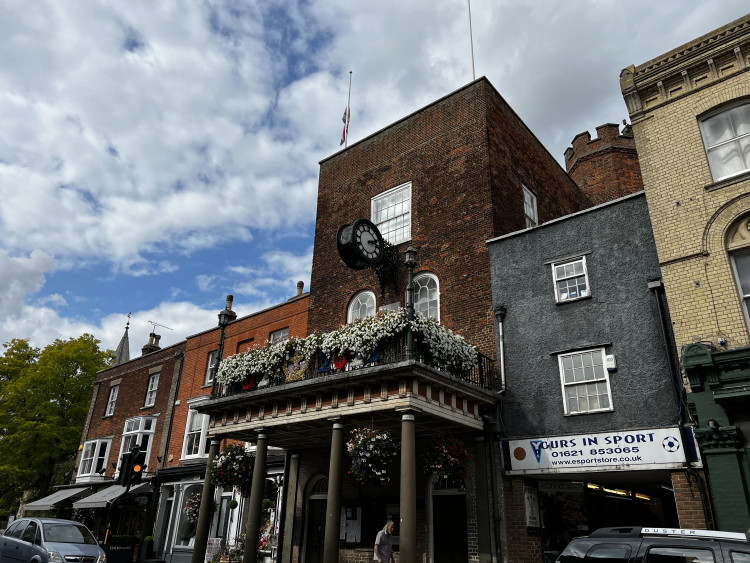 Floral decorations from The Queen's Platinum Jubilee celebrations have been left in place at the Moot Hall, while the Union Flag flies at half-mast.
Cllr Nunn continued: "Queen Elizabeth II graced us with her presence on two separate occasions – on 28 May 1971, as part of the town's octo-centenary celebrations, and then again on 28 October 2010.
"On both of those visits, residents lined the streets to welcome her, many of them with memories of how her reign began all those years earlier".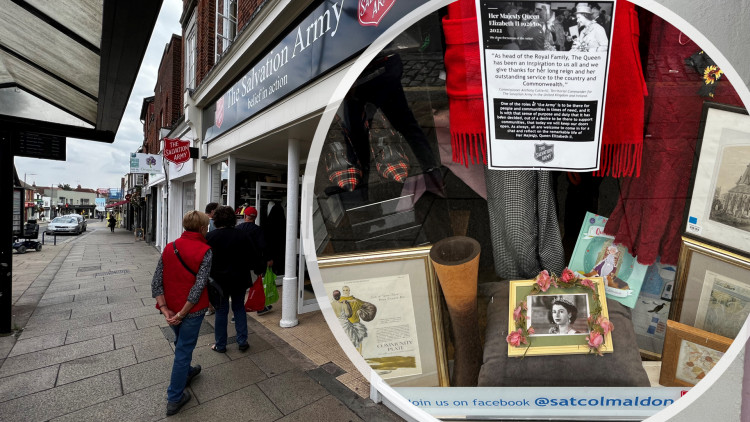 The Salvation Army issued a statement following The Queen's death, thanking the monarch.
Speaking in the House of Commons last Saturday, Maldon MP John Whittingdale said: "It is a privilege to join honourable members in paying tribute to Her late Majesty, not just on my own behalf, but on behalf of all the people of the Maldon constituency.
"Many fine tributes have been given yesterday and today, and many hon. Members have spoken of Her late Majesty's dedication, commitment, remarkable sense of duty, and lifetime of service, which was always performed with dignity, compassion and kindness. I echo all those sentiments."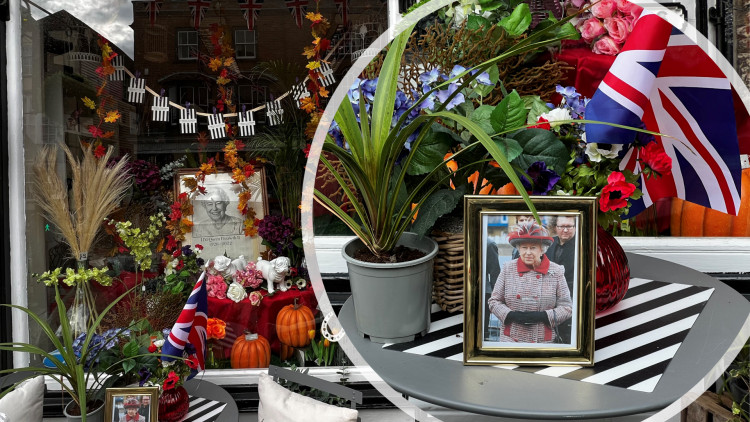 A vibrant display has been created both inside and out local florist Talking Flowers.
Mr Whittingdale continued: "It has been an extraordinary week, starting with the appointment of a new Prime Minister and ending with the accession of a new sovereign."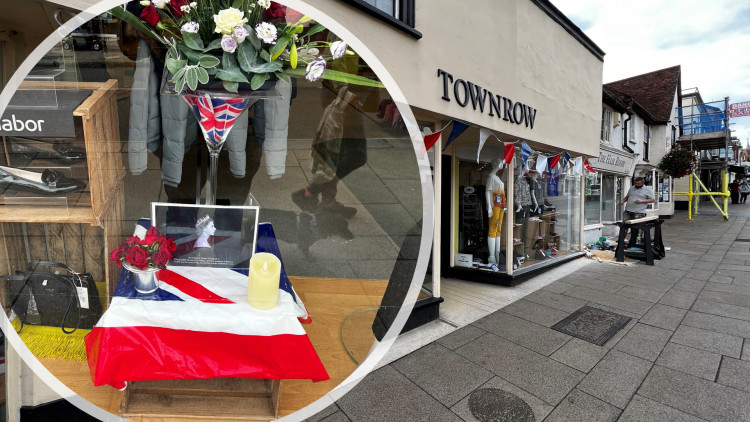 Townrow has been decorated with red, white and blue bunting, with a similar colour scheme for its tribute in the shop's window.
Her Majesty Queen Elizabeth II's state funeral will be broadcast live at the Maldon Constitutional Club. Members of the public are invited to watch the viewing, and doors will open at 10am.
Read more: