Limebrook u3a's March Newsletter: 'Weather' photography winners, a Perrywood Garden Centre trip, and a drunken bus journey
By Brian Harris - Limebrook u3a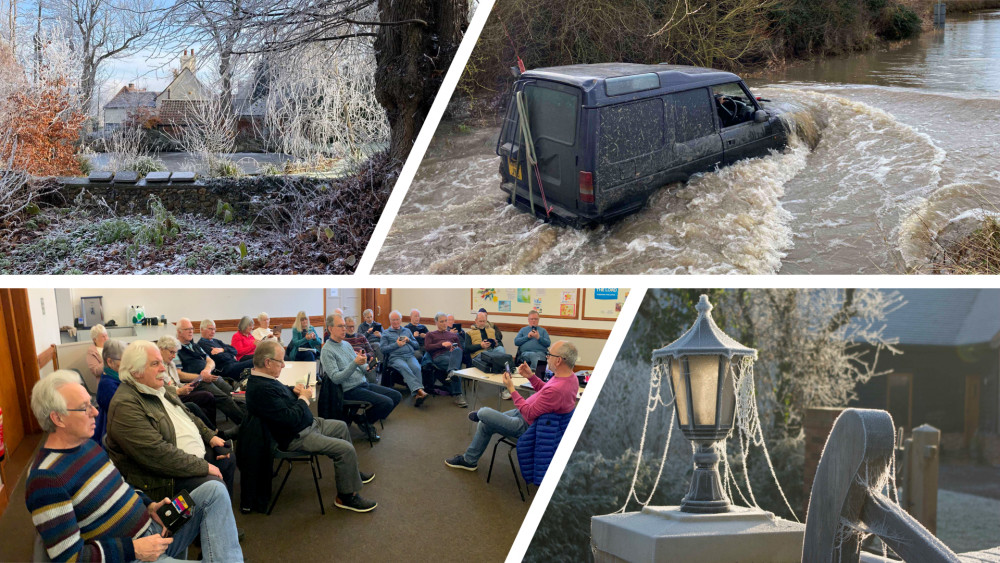 Read all the latest news from Limebrook u3a in this month's newsletter.
February was an eventful month for members of Limebrook u3a, as Chairman Brian Harris writes...
Our Photography Group, led by Graham Churchill, had a very interesting and informative talk given by Tom Peck. The theme of the meeting at the United Reformed Church in Maldon, was 'How to get the Best from your Mobile Phone'.
Tom showed us how to edit our photographs using the software Snapseed. He is a professional photographer who used his mobile phone to illustrate and demonstrate how to take pictures and then improve them. The best camera for a photographer is the one you have with you, as we all have our mobiles with us all the time. Having had this meeting, our Photography Group will now be ready for any opportunity to take a special image.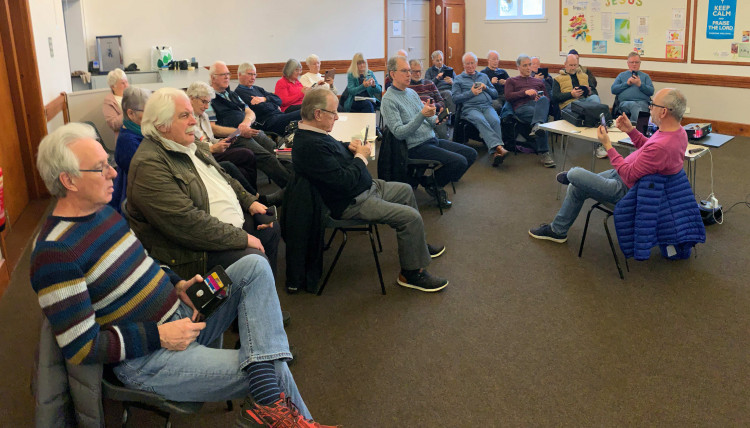 Tom Peck showed Limebrook u3a members how to get the best out of their mobile phones for photography. (Photo: Limebrook u3a)
The theme for the competition was 'Weather'. The voting was close and Edwina Ord came first with her photograph of the Land Rover driving though the flood waters.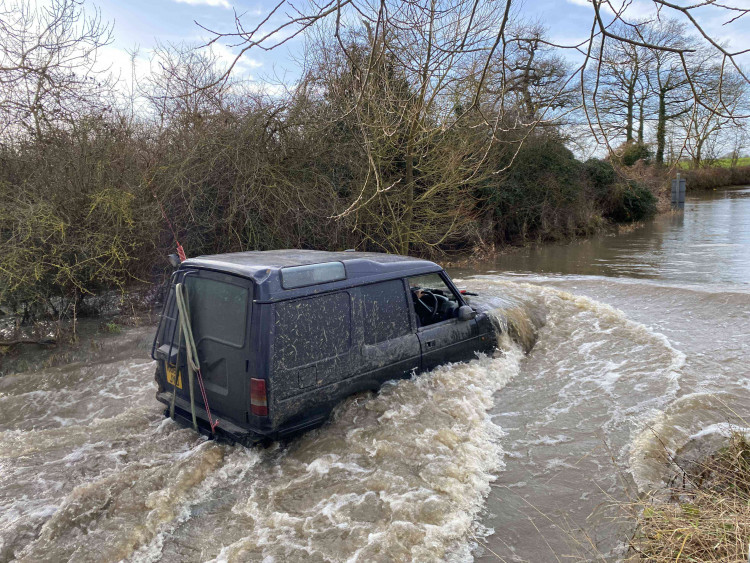 Edwina Ord's picture won last month's photography competition. (Photo: Limebrook u3a)
Second place went to Sonia Churchill for her depiction of the heavy frost. Joint second went to Edwina Ord for her study of a spider's web in the frost with Michael Manning using the same idea to capture the web on his gatepost and lamp, also in joint second place.
We look forward to next month's competition on the subject of 'Bridges'.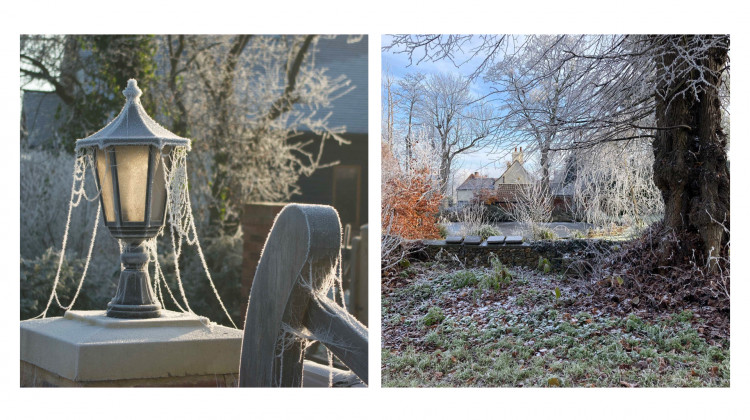 Joint-second place went to Michael Manning and Sonia Churchill. (Photos: Limebrook u3a)
Chris Stringer organises the Family History Group and they have been looking at DNA and more specifically Ancestry DNA. They are also looking at 'How to Read Old Handwriting'.
She has several new members who are also new to family history and offers 1-to-1s with anyone who is starting out with family history and wants some help.
The Real Ale Group ventured from Maldon to Colchester on the number 75 bus. Mike Stringer arranged for a stop at the New Inn before moving on to The Purple Dog, where members enjoyed lunch. It was a big success and the journey back to Maldon on the bus was a good way to round off the trip.
The Poetry Group has been so successful that Liz Jones now has a second group, which has already had its first meeting. They had a very lively and interesting meeting discussing poems ranging from 'The Darkling Thrush' by Thomas Hardy, to 'Still I Rise' by Maya Angelou.
The Ten-Pin bowing group has seen the performance of the players improve as they raise their game. Howard Corlett said Christine Steel narrowly missed out on a "Turkey." That is when someone gets three strikes in a row.
Following their Winter break. Meryl Rawling's Garden Chat Group got back to normal in February starting with a meeting at Perrywood Garden Centre where they took the opportunity to buy seeds and early bedding plants. Lunch was enjoyed before the return trip home. A tour of Hyde Hall is planned for April when they will enjoy walking around this beautiful RHS Garden.
To learn more about the group, visit Limebrook u3a's website.
Read more