Maldon Drama Group celebrates its 70th anniversary, and one man who has been involved since the beginning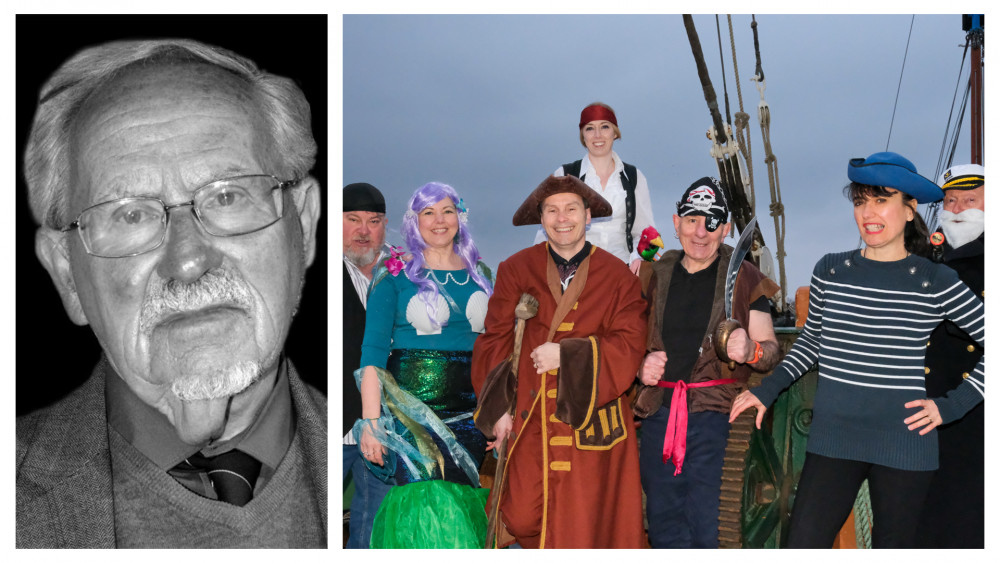 Alfred Knightbridge attended Maldon Drama Group's first production in October 1952 and has been a member for over 60 years.
Ahead of its production of One Man, Two Guvnors this Thursday (October 13), Maldon Drama Group is celebrating one man who has been involved since the first show, 70 years ago.
Alfred Knightbridge, the Drama Group's Lifetime President, has been a part of the group since it was established, seven decades ago.
Maldon Drama Group's very first curtain up was in October 1952, with three one act plays: Gossips Glory, Mr Sampson, and The Red Velvet Goat - presented in the old Parish Hall.
While not yet a member of the group, young Alfred was in the audience and can still recall the plays clearly.
In 1959, Alfred's first role with the group was as Labour MP Mr Cleghorn in William Douglas-Home's play, The Chiltern Hundreds. Then 24 years old, Alfred was made-up to look as though he was in his 40s.
Alfred has been a keen theatregoer all his life, and recalls seeing his first pantomime, Cinderella, at the Parish Hall during the Second World War.
Having been a member of Maldon Drama Group for much of its 70-year history, Alfred has many stories to tell.
Alfred recalls the time there was a blackout in the Church Hall as somebody switched the kettle on during a performance. He also remembers the time a visiting player fell off the stage when she leaned on a bar that wasn't there, and even a liaison which split the group in two.
He has been part of sell-out performances, and the year the cast outnumbered the audience.
Carey Brown, part of Maldon Drama Group, said: "Through thick and thin, Alfred has been there - as an actor, a director, and our most diligent prompt.
"He was described in our last review by The North Essex Theatre Guild as 'a reassuring presence'. They are not wrong!
"And the adjudicator stayed awake through the performance, unlike a past reporter from the local newspaper, who - Alfred told us - used to doze off and awake only when the audience clapped at the end.
"This week, audiences will not see Alfred tucked away in the wings, but rather on stage as the Taxi Driver - 63 years on and still delivering a great performance.
"Alfred Knightbridge, on our 70th anniversary, we honour and appreciate you as our president, fellow actor, prompt and, most of all, as our friend."
Read more about the Drama Group's upcoming production, One Man, Two Guvnors, here.