Maldon MP Sir John Whittingdale weighs in on Gary Lineker BBC row in House of Commons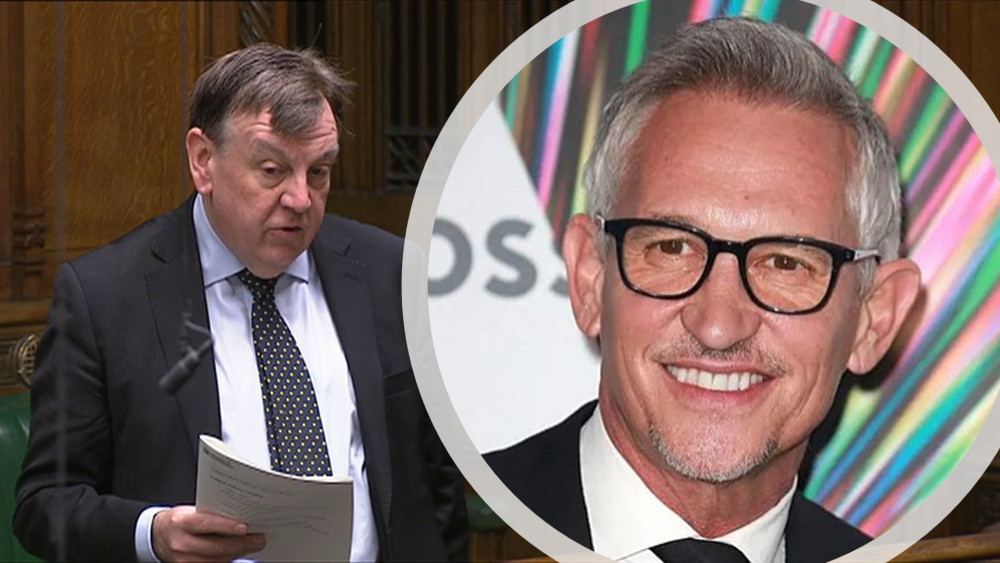 Maldon MP Sir John Whittingdale told the House of Commons presenters such as Gary Lineker must be 'politically impartial'. (Photos: BBC and Wikimedia Commons)
Maldon MP Sir John Whittingdale has urged the government to ensure the BBC's impartiality guidelines are enforced on 'freelancers', amid the ongoing Gary Lineker row.
In a tweet last week, the former footballer and presenter on BBC's 'Match of the Day' compared language used in the government's Illegal Migration Bill to "that used by Germany in the '30s".
Speaking in the House of Commons on Thursday (March 9), Sir John said: "The requirement to be politically impartial must cover all those who are presenters on the BBC, including the highest paid."
The former Culture Secretary quizzed Lucy Frazer, current Secretary of State for Digital, Culture, Media and Sport, over impartiality expectations when the BBC's Royal Charter is reviewed.
Sir John said: "While individual contracts are a matter for the BBC, will she confirm that the mid-term review will cover the issue of enforcement of this rule on freelancers as well as full-time employees?"
Ms Frazer responded, saying Gary Lineker's remarks were "really disappointing and inappropriate", pointing out that her grandmother had escaped Nazi Germany in the 1930s.
She added: "It's important for the BBC to maintain impartiality, if it is to retain the trust of the public who pay the license fee."
However, Labour Peer Lord Alf Dubs, who fled the Nazis as a child, told LBC he felt Gary Lineker was right to call the government out for "using language which encourages hostility to victims of torture, war and oppression".
Yesterday, he said: "Some of the language used by the Home Secretary and others encourages people to be hostile to the vulnerable."
This morning, it was announced Gary Lineker would return to present Match of the Day at the weekend. His suspension also saw pundits Ian Wright and Alan Shearer boycott the show in support of their colleague, but they are now expected to return.
Read more