Southminster boxing champ Jack Martin wins Super Welterweight Southern Area title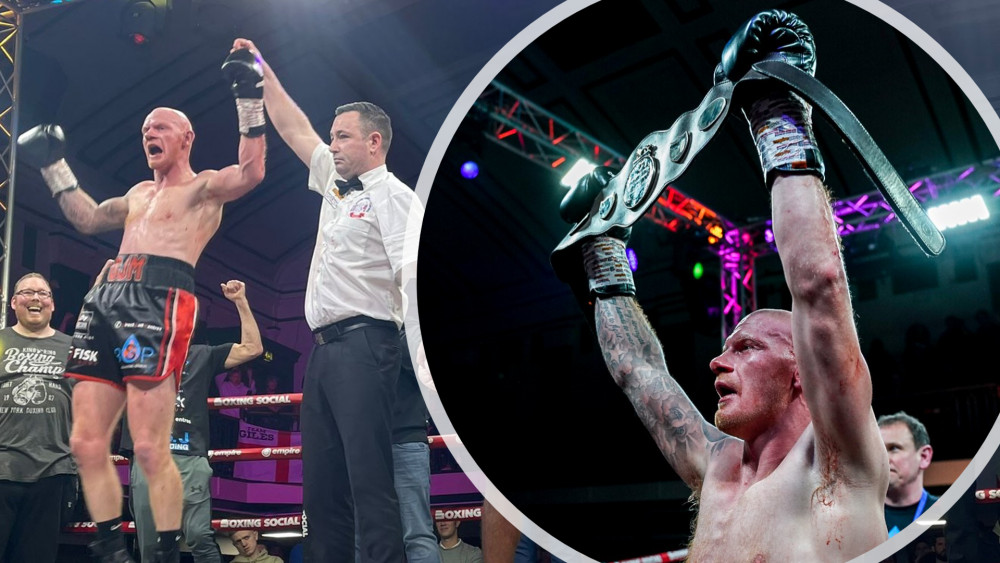 28-year-old Jack thanked the community in Southminster for their support, which has contributed 'massively' to his success. (Photos: Jack Martin)
Southminster-based boxer Jack Martin emerged victorious when he took on the Super Welterweight Southern Area title for the second time, in London last Friday (March 10).
Jack, 28, fought Shaquille Day, 29, at York Hall Leisure Centre in Bethnal Green - known as the home of British boxing.
He told Nub News: "It was a tough, tough fight – a few people said it was the best live one they'd ever seen!"
The match went to a points decision, with the referee scoring it 97-93 to Jack.
In preparation for the big day, Jack did lots of sparring, running, and weight training. He also trained at the home of an old boxing pal in Mayland once a week, to get fighting fit.
"Now I've got the title, it puts a target on your head."
So, what's next for Jack?
For now, Jack says he's looking forward to a couple of weeks' rest, but the new Southern Area champion expects offers to start coming in thick and fast.
He said: "Now I've got the title, it puts a target on your head. I'll just have to see what my best option is."
Jack hopes to have even bigger opportunities, such as getting shots at other titles or defending his current one.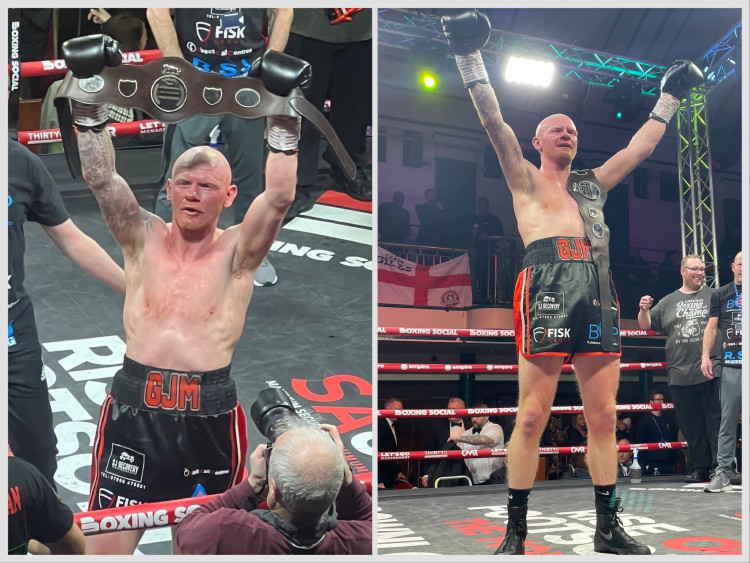 Southminster boxing champion Jack Martin has his sights set on even bigger titles. (Photos: Jack Martin)
Support from his community in Southminster and all over Essex played a "massively important" role in Jack's victory.
He said: "My sponsors helped pay for medicals, for kit, and time off work. Without that, and without my friends and family, I wouldn't have been able to fight."
Jack also says the unwavering support from friends and family "doesn't go unnoticed".
He added: "It all means the world to me."
When he's not in the ring, Jack is a groundworker at Beaulieu Park in Chelmsford. But he says he would like to pursue his passion for boxing full time in future.
Jack said: "If I ever got the chance to, and if it paid the wage, I'd do it.
"But it's hard, really. Only the top five or ten per cent of boxers can actually do it full-time. They can get paid good money for it.
Lee Eaton, from Let's Go Management, manages Jack's boxing career. Jack thanked him for "always delivering" and for helping him get the chance to take a shot at titles like the Southern Area champion.
For more information about Jack and his upcoming matches, follow him on Facebook and Twitter.
Read more