Maldon: Over £2,100 raised as boxing legend John Conteh joins Paparazzi for Prostate Cancer UK fundraiser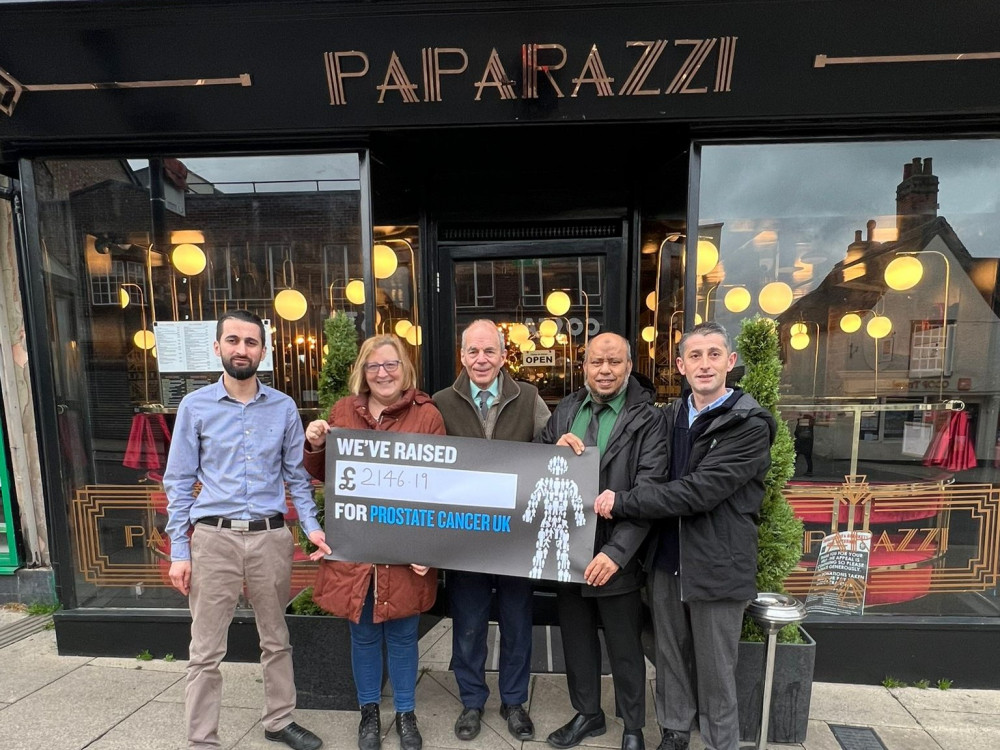 Councillor Jeanette Stilts (second from left) was supported by staff at Paparazzi (pictured) and joined by former light-heavyweight boxing champion John Conteh MBE as a special guest. (Photo: Jeanette Stilts)
Maldon District Councillor Jeanette Stilts has announced a fundraiser held at Paparazzi in Maldon High Street raised a "staggering" £2,146.14 for Prostate Cancer UK.
At a charity meal held last Tuesday (March 7), guests enjoyed a two-course meal, with food donated by Paparazzi's Sami Barli and Abdul "Jhual" Hafiz, owner of Maldon Spice. Chris Ciniglio, from Salt Marsh Coast Radio (SMC), supplied music and live singers to entertain the guests.
Councillor Stilts told Nub News: "Everybody had a great time.
"Thank you to everyone who supported the event and donated raffle prizes."
Franciose Pascal, star of 1970s ITV sitcom 'Mind Your Language' and a whole host of films throughout the 1960s and 70s, and former light-heavyweight boxing champion John Conteh MBE attended the fundraiser as special guests.
A raffle also helped to raise funds. Prizes were donated by The Queen Victoria pub, Carlton Jewellers, Coes, Finale Acessories, KeyMann Residential Lettings Ltd, and All Raw dog food supplies.
Cllr Stilts organised the event in memory of her late father, who passed away from prostate cancer in 2020, following a 10-year battle.
Prostate cancer claims the lives of 11,000 men each year. To learn more about Prostate Cancer UK, visit the charity's website.
Read more