More than 300 Easter eggs donated to Home-Start Essex by Maldon & Tiptree FC players and supporters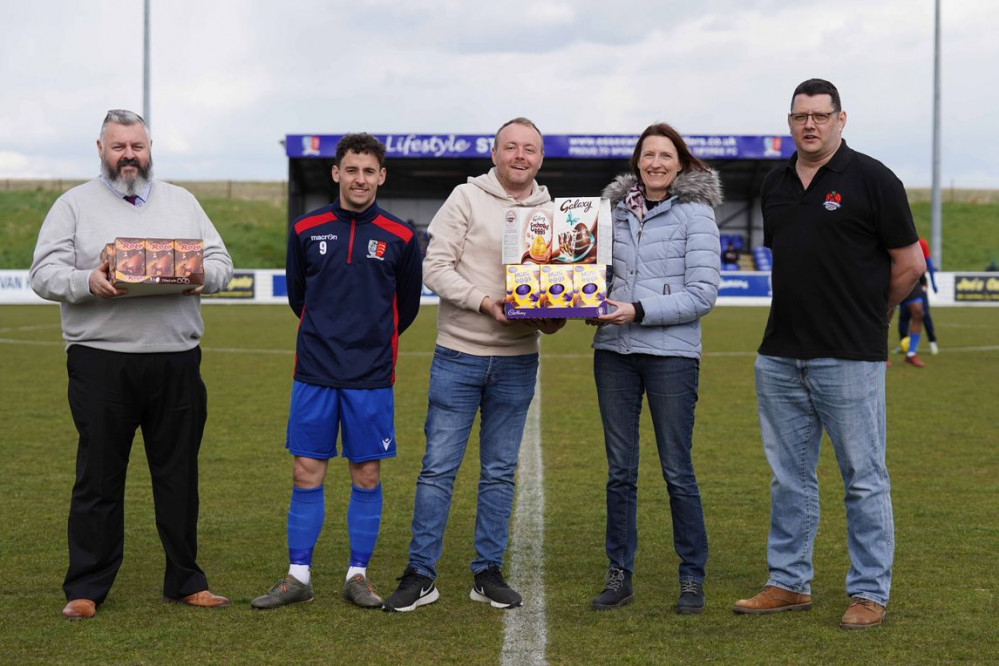 (Photo: Maldon & Tiptree FC)
Supporters of the football team, along with First Team players, helped to gather donations from the community, in aid of local charity Home-Start Essex.
The appeal was announced on April 5, and 300 eggs were collected in just two home games.
Led by Lee Witney, club volunteer and media manager for the Jammers Fans Association, the collection was met with overwhelming support from members and supporters of the club.
"The number of donations received is tremendous." - Richard Buckby, Media & Communications Manager at Maldon & Tiptree FC
Home-Start Essex provides support and resources for parents, to help them overcome their challenges and hopes to ease the burden.
The first collection of any kind by the football club and the Jammers Supporters Association was last Christmas, where they undertook a food bank collection for the Maldon Food Pantry. Because of its success, the club decided to hold another collection for Easter.
Home-Start is a charity which works in Maldon and across the UK, providing support to new families and to those going through difficult times. Being a parent has never been as easy job, but even more so in the current climate. Home-Start provides support and resources for parents to help overcome their challenges and hopefully ease the burden.
In a statement, Maldon & Tiptree FC said: "Your donations will now be passed onto grateful children who might not an Easter egg otherwise.
"Everyone at Park Drive would like to thank the Jammers Supporters Association for assisting the football club with the collection and to all of you who donated to the cause."
The Association assisted in the collection and distribution of the Easter eggs.
Supporters and players donated, along with the club's youth section and opposition.
The club hopes these donations will put a smile on many children's faces this Easter.
The eggs will be handed out by Home-Start volunteers and should be received by the weekend.
To find out more about Home-Start Essex, visit the website.
Read more
New maldon Jobs Section Launched!!
Vacancies updated hourly!!
Click here: maldon jobs