Dogged Swifts grab a late equaliser in clash against the old boys
---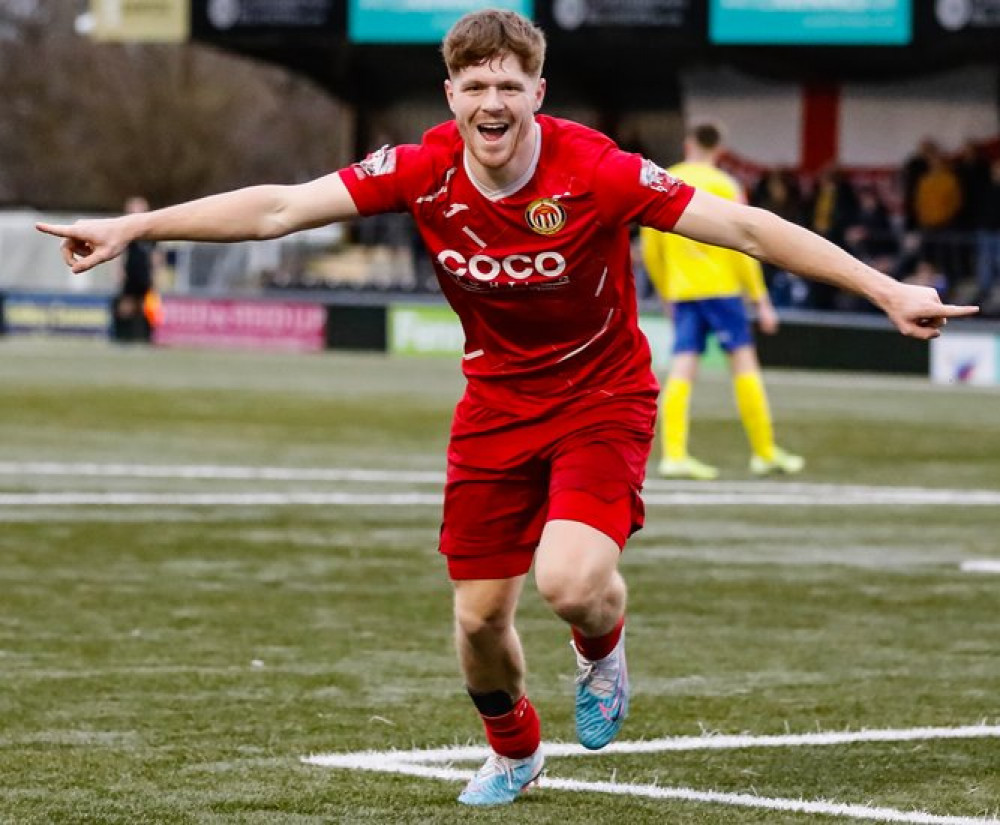 A late equaliser brought great joy for Swifts.
AFC Sudbury 2, Heybridge Swifts 2
AFC Sudbury featured a number of familiar ex-Swifts in Saturday's (18 February) Isthmian North clash - Reece Harris and Harrison Chatting starting with former Swifts Lionel Ainsworth, George Cocklin and Marley Andrews on their bench.
Swifts gave a debut in goal to Thomas Wray - the loan signing from Dartford FC (having played in the FA Trophy and County Cups for the Darts this season) brought in for the injured Callum Chafer.
If there is one player you don't want to get an early chance, that is Sudbury's prolific striker Nnamdi Nwachuku and he was played through in the fifth minute to stoke the ball beyond Wray for his 34th goal of the season.
Despite the early set back Swifts, who had inflicted Sudbury's first defeat of the season back in November, continued to repel the home attack although the Yellows claimed a penalty afet 10 minutes that was waved aside. Swifts were then dealt a blow on 29 minutes when Sam Carter had to be replaced - Freddie Price came on in his place.
Swifts drew level in the 36th minute - a cross from the right evaded keeper David Hughes. Freddie Price got a touch to the ball and in the melee on the goalline, defender Caley-Brown found the ball caught under his feet and deflected it into the goal - the "eagle-eyed" assistant referee being on hand to signal the ball had crossed the line.
Sudbury went close in the 42nd minute but it was Swifts who had the best chance when Quba Gordon's header slammed against the crossbar in the final minute of the half.
The crowd of 495 saw Swifts fall behind againin the 51st minute - a cross was headed home by Chatting.
The game saw a number of changes midway through the half and young Mikey Faulkner replaced Kieran Jones with fifteen minutes remaining.
Lee Noble picked up a yellow card for kicking the ball away before Swifts were forced into a final change with Louie Arrowsmith being replaced by Rhys Henry after 83 minutes.
With time dwindling, Matt Price and Rob Harvey worked together to grab Swifts equaliser in the 90th minute - Matt Price sent across a great cross and Rob Harvey headed home at the near post to send the travelling Swifts support into great celebration.