New hierarchy at Maldon and Tiptree FC axe boss Flint after two months despite improvement on the pitch
---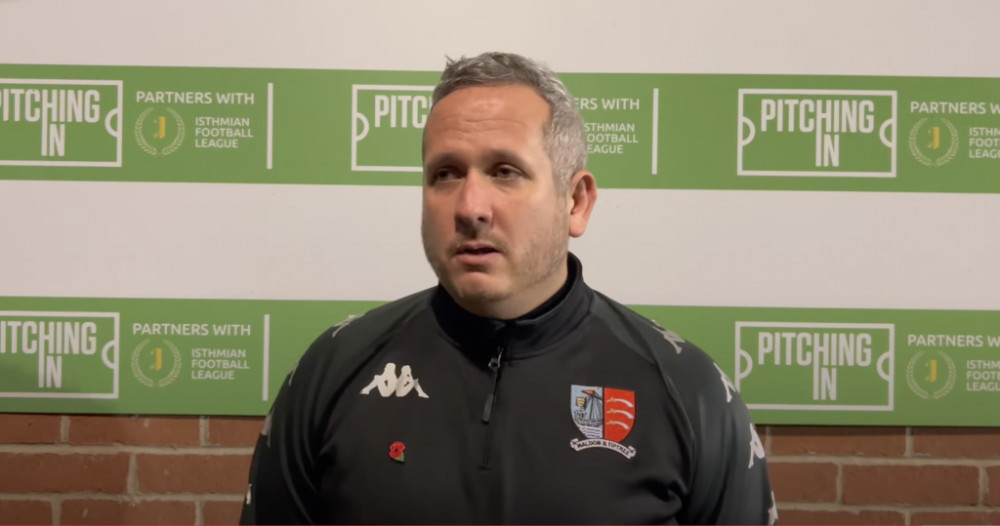 MALDON and Tiptree have sacked manager Adam Flint just a few weeks after the was appointed.
Flint took over in October following the dismissal of Paul Abrahams after a shocking start to the season that saw the Jammers pinned to the bottom of the table with no points.
It took Flint four matches for Maldon to get their first point, a goalless draw with Coggeshall on 22 October. A first win came against Basildon United on 5 November and since then Jammers have picked up seven points from five matches.
On Saturday they came close to winning at league leaders AFC Sudbury only for the Suffolk side to take the points with two goals in the last four minutes.
Today (Monday, 12 December) a club statement explained that Flint's departure is part of a restructure being undertaken by new general manager Mitchell Cowling.
Cowling was part of a big shake-up at the club at the start of December when local businessman Daniel Barber became the club's new chairman.
Barber said: "I'm ecstatic and proud to become the Chairman of Maldon and Tiptree FC. I am looking forward to taking on this journey working alongside my fellow board members, the management, players, volunteers and the fans"
A club statement added: "Mitchell Cowling will be taking on a newly formed role at the club as a full time general manager. He will be looking to maximise the wonderful facilities at Park Drive with the aim of adding to the recent successes both on and off the pitch.
"Current Chairman, Jerry Carter, will remain as an active board member. erry said; "I have only been with the club a short while and in that time we have established the requirement for a restructure if we are to maximise the club's potential."
Today Cowling said: "Since I was appointed in my new role two weeks ago, I have analysed what the club currently looks like on and off the pitch, what it has previously looked like and what I think it needs to look like to become more successful and self sustainable.
"Through no fault of his own, myself and Daniel Barber have made a very difficult decision to part ways with Adam. Adam is a great guy who knows this level very well which I am fully respective of.
"I will elaborate on my plans later this week but for now I just want to thank Adam for all of his hard work and I wish him luck for the future"
Former Jammers striker, James Robinson, who was Flint's number two, also leaves the club with immediate effect.
The decision to dismiss Flint and Robinson has been condemned by many of the Jammers fans, who have taken to social media and littered it with a trail of vitriol against Mitchell Cowling and his father Robbie, owner of Colchester United.
Among the many criticisms from supporters and observors of the non-League scene was this comment by former Grays Athletic manager and now part of the hierarchy at the Blues, Paul Joynes, who said: "Wow. Appalling decision. Current form guide 7th in league and came in to build and push them forward, knows the club really well and knows non league even better! Sorry to hear this news."
Other comments included:
@AdamLaw05: The Cowling Family ruining another club.
@SpencerH2003: Four minutes away from beating top of the table and unbeaten at home Sudbury on Saturday? From an outsider seems very bizarre?
@adamwalkercufc: The Cowlings strike again .
@jladbrook6: Can tell he's a Cowling.
@ChrisGurton: I find this a bit of an odd decision. There must be something going on behind the scenes. I'm a Sudbury fan and knew since Flint took over he's turned the form around & they would be tough opponents on Saturday, which they were. I had no doubt he would take then up the table.
@MarkCornish7: Stinks to me.
@JCoombesCoach: Bizarre decision .
@marcgoodall1: Shocking state of affairs. Been going to matches at Park Drive since 2008. Been a regular since 2016. Brilliant community spirit. Such a complete shame. I will no longer support a club whose hierarchy doesn't support its staff and fans.