Anti-social behaviour in Maldon District has dropped by almost half, says Essex Police
By Charlie Ridler - Local Democracy Reporter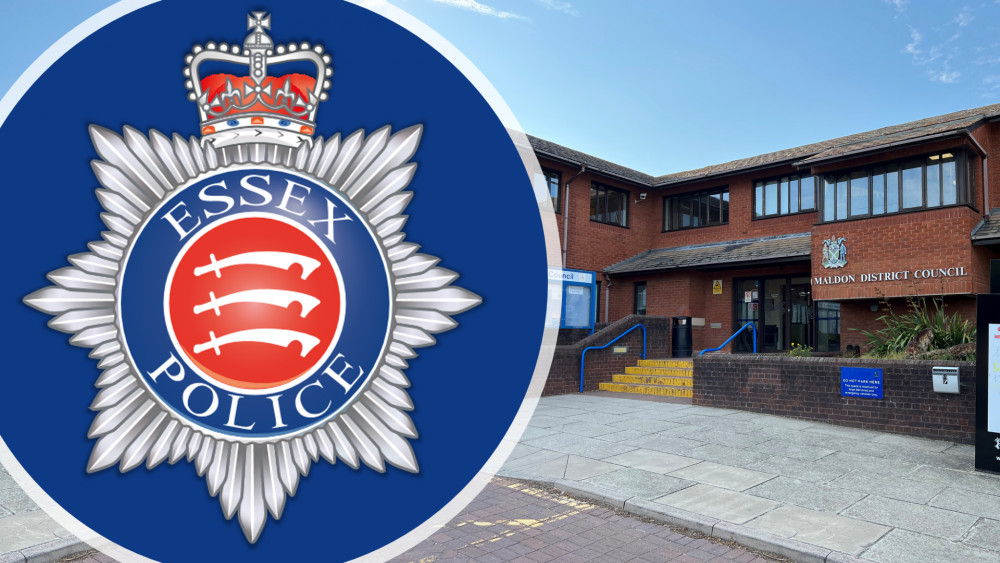 Police say there has been a one per cent decrease in overall crime in Maldon since 2022. (Images: Essex Police and Ben Shahrabi)
Rates of antisocial behaviour in the Maldon District have nearly halved over the last year, police have told the Council.
Essex Police performance figures for Maldon said there were 332 fewer incidents between 31 January 2022 and 2023 compared with the year before, a drop of 40.5 per cent.
However, while police records showed a decrease, incidents of nuisance behaviour, noise, fly tipping and neighbour disputes recorded by the council continue to be high, according to a report.
The council's crime and disorder committee met last night (March 2) to discuss an update to the district's community safety partnership, which included the statistics.
At the meeting, Councillor Mark Heard (Independent Group, Maldon West) questioned if antisocial behaviour should still be one of the priorities of the community safety partnership, given the fall.
He said: "The figures for Maldon will show a fall of 40 per cent in antisocial behaviour and that's great news. But if that has now been achieved, I'm wondering if that should still be a priority. Obviously we're working towards zero in a perfect world."
An officer at the meeting said these are policing statistics, and that council workers had not experienced a reduction locally, therefore tackling antisocial behaviour should still should be a priority.
He continued to say the increase in people working from home meant people were more likely to report neighbour nuisance and the council was still seeing problems with fly tipping in public places, particularly in Tollesbury and Southminster.
Additionally, Councillor Simon Morgan (Con, Wickham Bishops and Woodham) said the need to book in advance to dispose of waste in Essex recycling centres could lead to an increase in fly tipping.
The report said there had been a one per cent decrease in crime in Maldon over the period, or 35 fewer offences. Meanwhile, overall crime in Essex has risen by 1.6 per cent, while antisocial behaviour has decreased by 34.3 per cent.
Read more