Maldon District Council Vice-Chairman and former town Mayor announces he won't stand for re-election, also quitting Town Council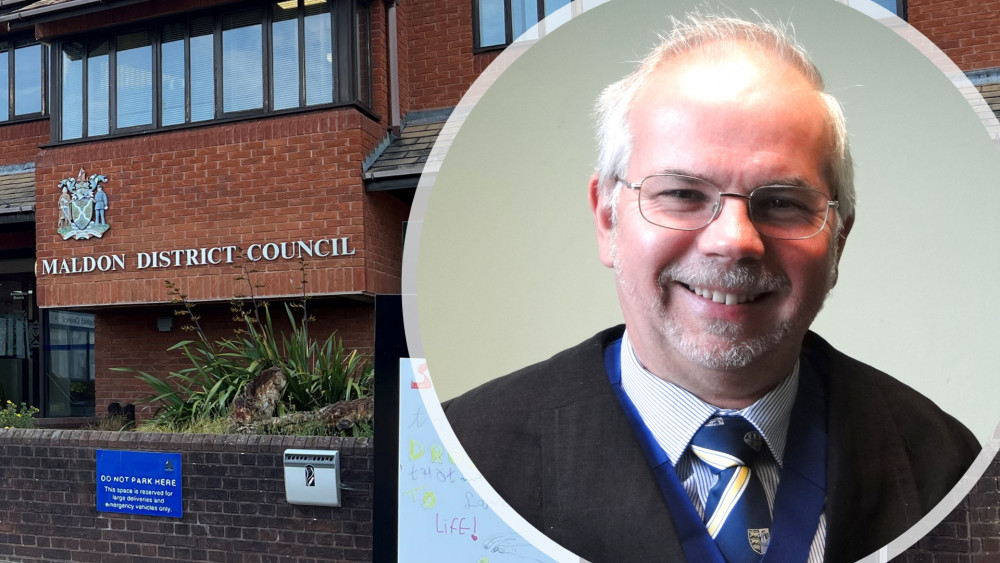 Bowing out after four years as a Maldon District councillor, Councillor Stephen Nunn thanked residents for the opportunity to serve them. (Photos: Ben Shahrabi and Maldon Town Council)
Councillor Stephen Nunn, currently Vice-Chairman of Maldon District Council, has announced will not be standing for re-election, seeking to pass on the "Local Government baton".
Councillor Nunn is also a member of Maldon Town Council, a role intends to leave after 12 years of service to the community.
Along with his work in local democracy, Cllr Nunn is a renowned historian, which he told Nub News was one of the reasons for his departure.
The Independent district councillor said there were "a number of reasons" as to why he had opted to stand down, including charity commitments and his two grandchildren.
However, Cllr Nunn added that he had also "had enough of the behaviour of some councillors".
In 2021, Cllr Nunn resigned from his position as Deputy Leader of the Independent Party, following a chaotic District Council meeting during which members walked out in protest.
Bowing out after more than 40 years as an officer at Essex County Council, and four years as a Maldon District councillor, Cllr Nunn thanked residents for allowing him the opportunity to serve them.
Last month, fellow Maldon District Councillor Nick Skeens told Nub News he was also standing down at the next local election but urged 'good and decent people' to 'step up' and represent their community as a councillor.
District and Parish Council elections will take place on May 4.
In the run-up to the local elections in May, Maldon Nub News will speak to all candidates standing, and to members of the community who feel certain issues need to be tackled by our elected representatives.
If you are considering standing in the elections, or you simply want councillors to take note of a particular issue, get in touch with Maldon Nub News.
Read more