Save our Carnival: Beloved Burnham Carnival 'under threat' due to lack of funding, says committee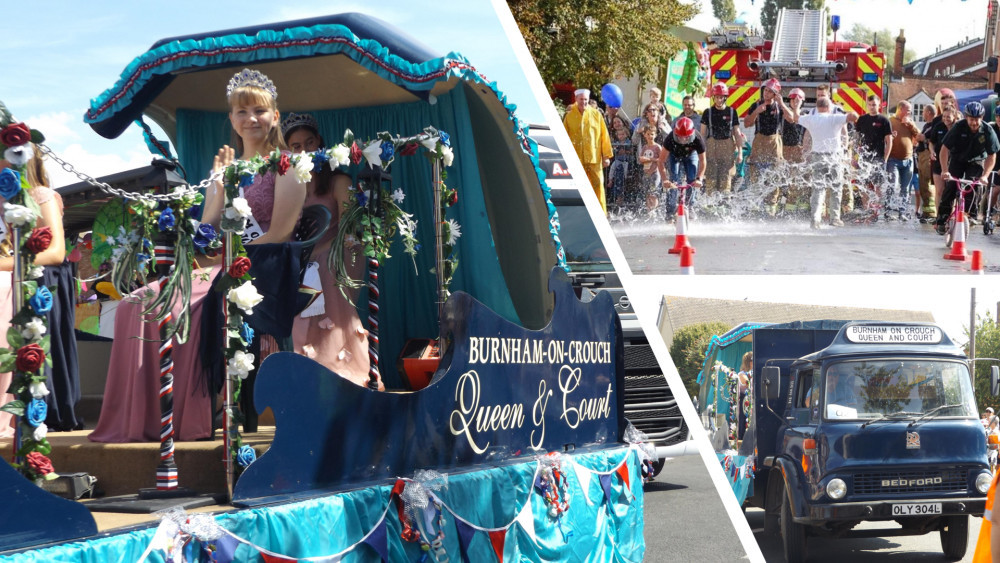 The Burnham-On-Crouch Carnival is under threat of cancellation, if organisers can't raise the £20,000 needed to hold it. (Photos: Ben Shahrabi and Burnham Carnival)
One of the UK's longest-running carnivals may be cancelled this year, as Burnham-On-Crouch's annual event faces a funding crisis.
The town's carnival has taken place in one form or another since the late 1800's. But 2023 may see a scaled-down version, or possibly no carnival at all, if organisers can't raise enough money to hold it.
Terry Martin, Chairman of the Carnival Committee, said: "People don't realise how much we have to spend to get the day up and running.
"Road closures and security alone costs us over £3,000 and although many local acts support the event and perform for free, some of the big performers come from outside of the local area, so of course we have to pay them. Then, there is insurance to pay - the list goes on, and it's a very long list.
"We estimate to secure the event we need to raise around £20,000 this year."
"We estimate to secure the event we need to raise around £20,000 this year."
Surplus funds are put towards organising the town's Christmas fayre, to local charities, and to community projects.
Money is raised through sponsorship and donations, but donations have declined in the last few years. Mr Martin believes this is down to people "not carrying cash anymore".
This year, the Committee has started a JustGiving page. It will also organise donation stations on Carnival Day, where people can donate using credit or debit cards.
However, organisers say the support of local businesses and land developers is crucial to keeping the event going. Companies which sponsor the event will receive "massive amounts of publicity", and being present on the day means they can interact with the community.
There are different levels of sponsorship available, and the committee hopes to collaborate with local businesses. Organisers aim to have the event secured by early May but say they would love to hear from businesses which want to get involved before then.
Interested businesses should contact the Burnham On Crouch Carnival's Press Officer via email.
Those who would like to donate to the committee's JustGiving fundraiser can do so via visiting the Burnham On Crouch Carnival page.
Read more