Maldon restauranteur bags two prizes at British Kebab Awards – Paparazzi named 'Best Fine Dining Restaurant'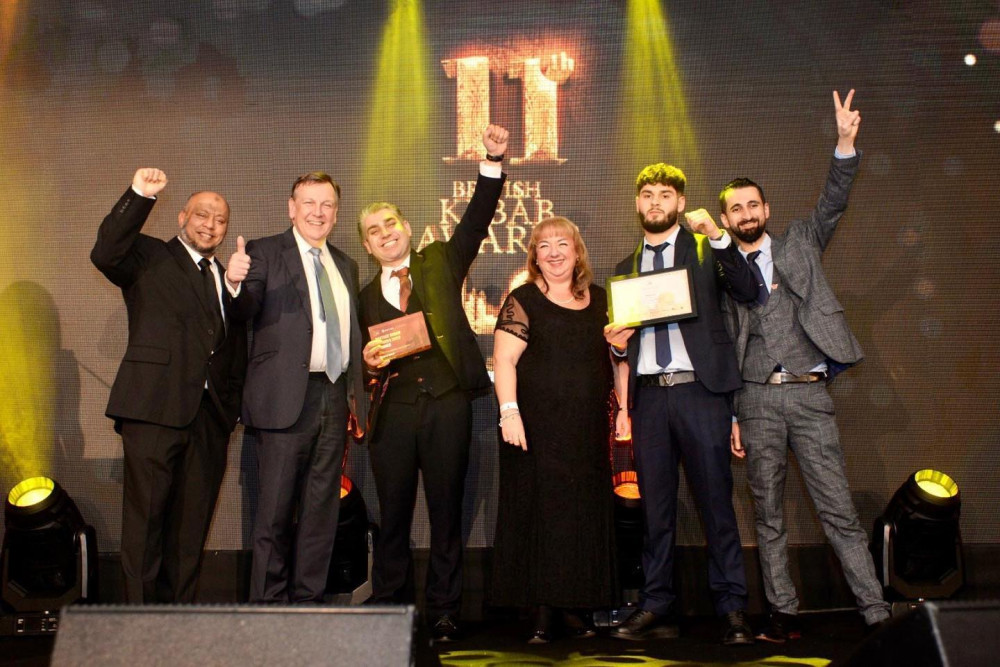 Paparazzi, Sami Barli's latest venture, was named 'Best Fine Dining Restaurant' at the ceremony held at Westminster Bridge Hotel Plaza in London. (Photo: Sami Barli)
Two High Street restaurants owned by a successful Maldon businessman were crowned at the British Kebab Awards in London, last Tuesday (February 28).
Paparazzi, owned by Sami Barli, won the award for Fine Dining Restaurant. The 'high-end' establishment is Sami's latest business endeavour, which opened last October.
Sami's other popular restaurant, SARK, was named 'Highly Recommended' in the Best Regional Kebab Restaurant category, being celebrated in the division for the second year in a row. Since opening in 2017, the restaurant has gone from strength to strength, winning the best regional kebab restaurant award last year.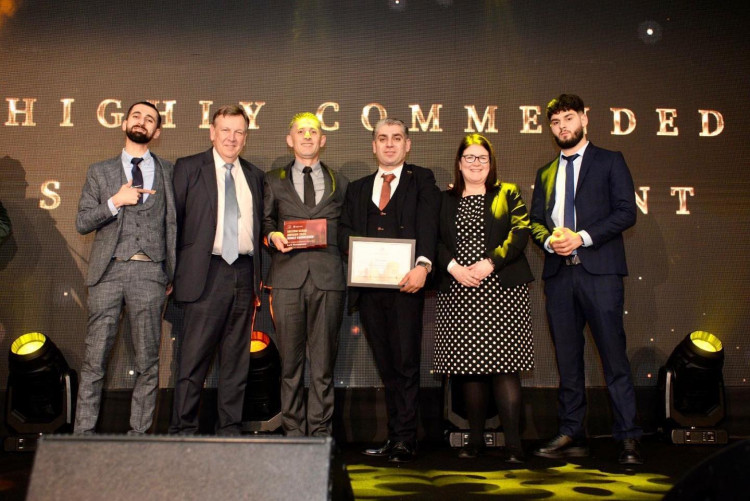 Sami was joined on stage by friends and family, along with Maldon MP Sir John Whittingdale. (Photo: Sami Barli)
Sami told Nub News he was very thankful to the people of Maldon who supported and voted for his two businesses.
He believes his success comes from "fresh ingredients, fresh products, and being very honest with customers".
The annual awards celebrate the best of the kebab industry in the UK. Judges included LBC broadcaster James O'Brien, Labour MP Carolyn Harris, and Adil Ray, star of 'Citizen Khan' and presenter on Good Morning Britain.
In his message for the awards, Prime Minister Rishi Sunak said: "Kebabs are as much a part of our culture and heritage as fish and chips and curries, reflecting our broad diversity and our nation's love of food."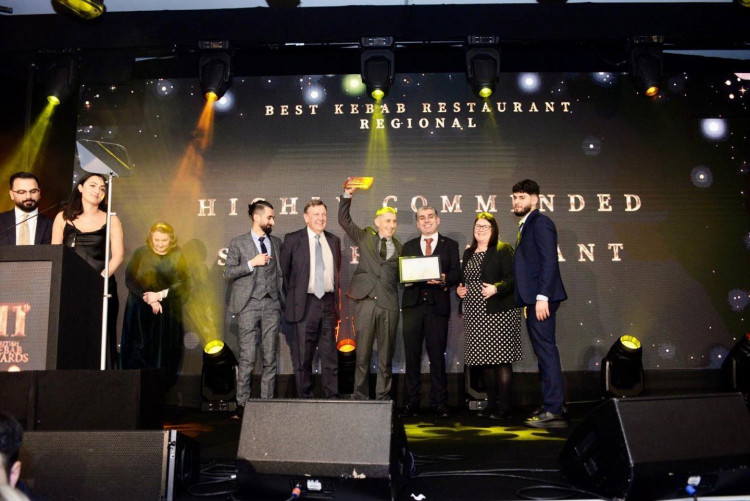 Turkish restaurant SARK was named 'Highly Recommended' in the Best Regional Kebab Restaurant category. (Photo: Sami Barli)
Maldon MP Sir John Whittingdale attended the ceremony at Westminster Bridge Hotel Plaza with Sami, along with former Maldon mayor Abdul "Jhual" Hafiz. They joined the restauranteur on stage to collect his awards.
Jhual told Nub News: "It's nice to have award-winning restaurants in our town. We're proud to be a part of Maldon."
Last month, Sami and Jhual collaborated to raise £17,001, to provide food and blankets for the victims of two devastating earthquakes in Turkey.
Read more
New maldon Jobs Section Launched!!
Vacancies updated hourly!!
Click here: maldon jobs