Top judge visits Plume Academy prior to tour of historic sites in Maldon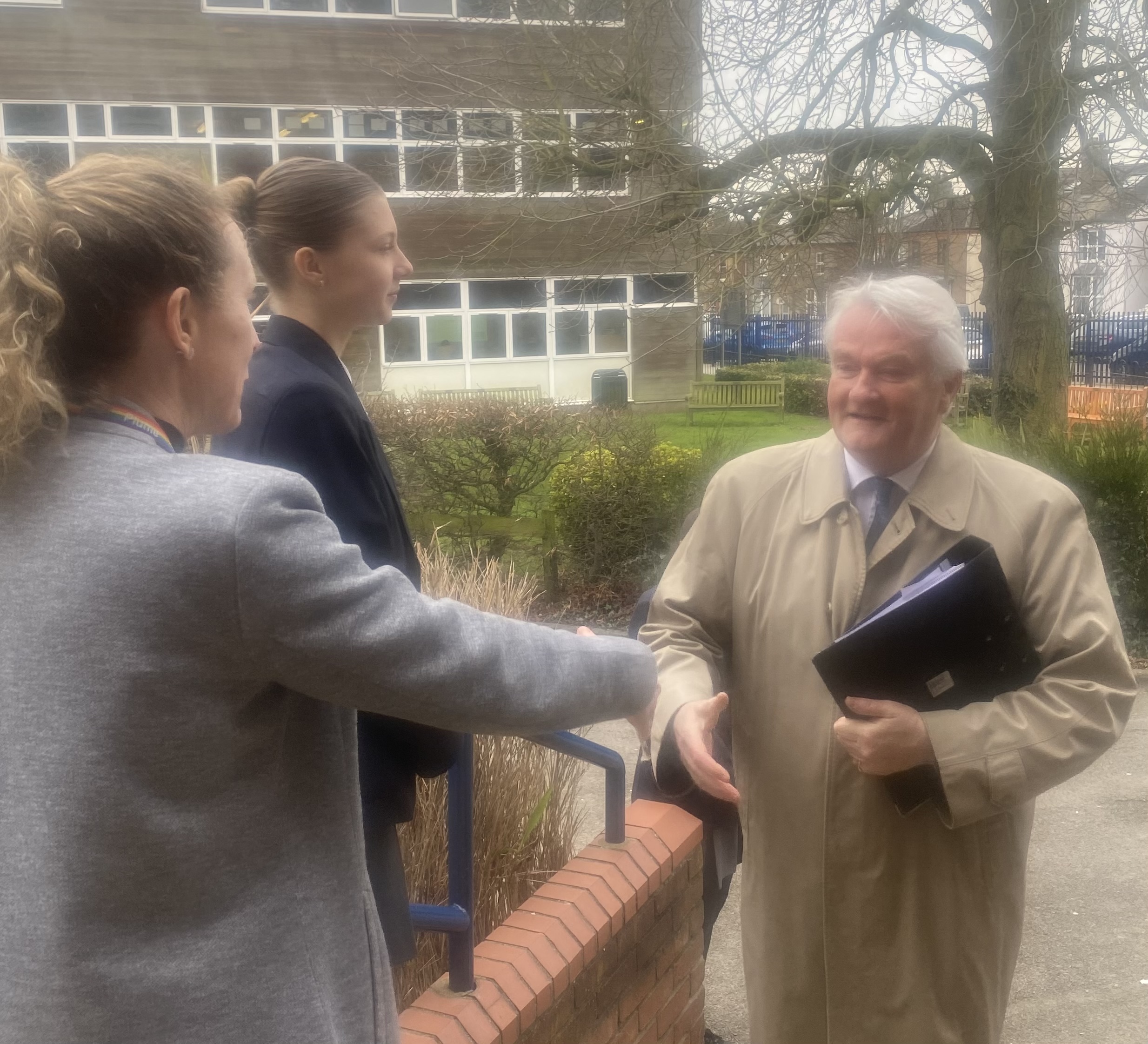 Academy joint head Ruth Clark greets Lord Burnett.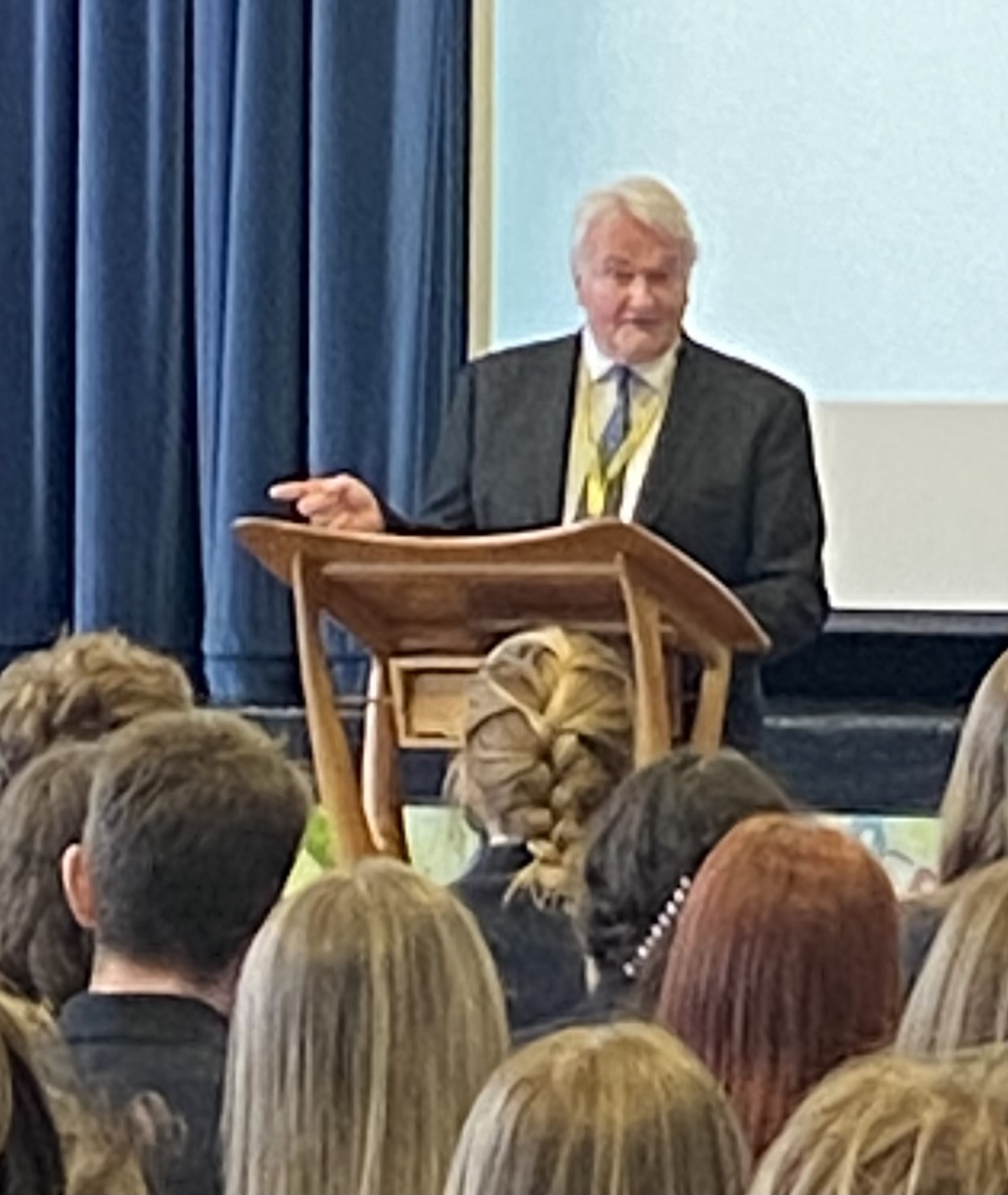 Lord Burnett addresses students at Plume Academy today.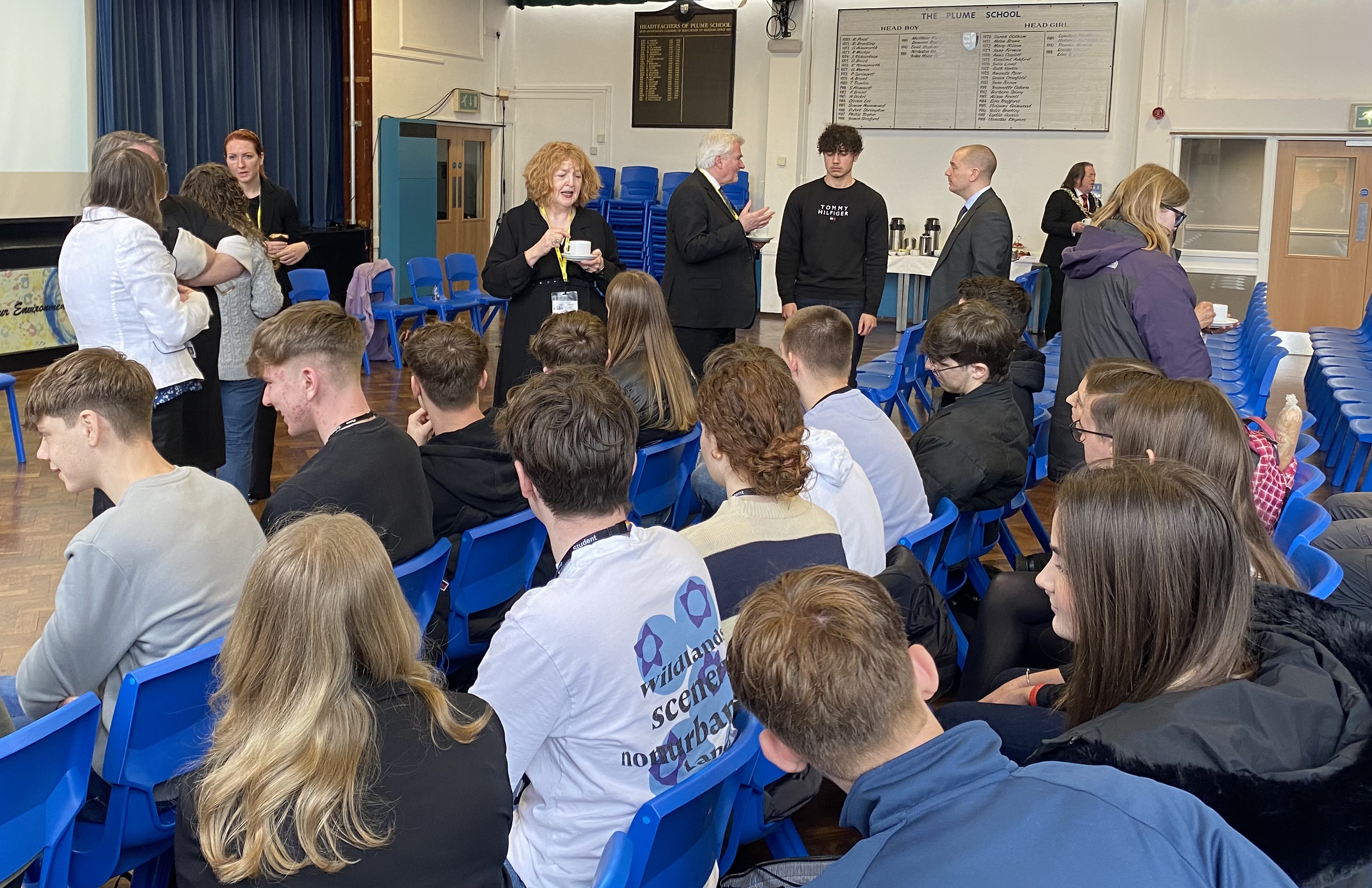 Judges and magistrates mingled with law students for an informal chat.
The most senior judge in England and Wales visited Plume Academy in Maldon today (Monday, 20 March).
The Lord Chief Justice gave the pupils the chance to hear about the work of judges, the justice system and the rule of law.
He was accompanied by senior colleagues including Crown Court judges and magistrates.
They were Judges Sandy Canavan, Karen Walden-Smith and Judge Ita Farrelly and magistrate Dippy Kharaud.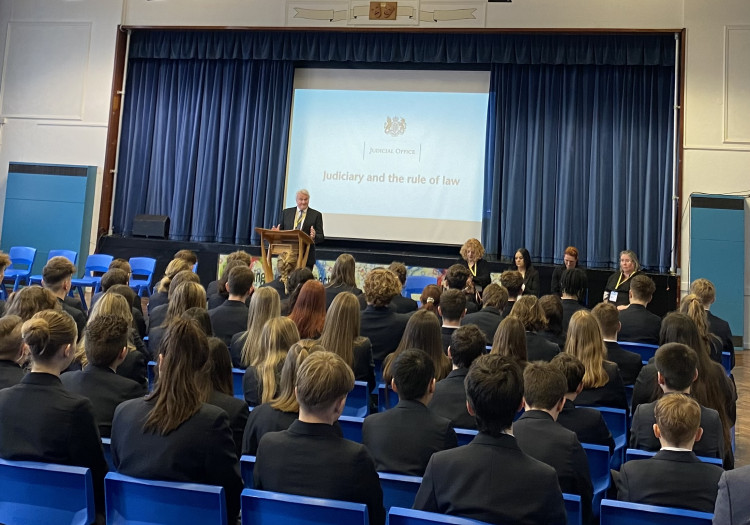 Lord Burnett addressed students at Plume Academy.
Lord Ian Burnett of Maldon visited the school as part of the school's engagement programme that judges are involved in across the country.
Speaking at the Academy, the Lord Chief Justice said: "The rule of law is fundamental to our British way of life. Every day, many thousands of judges make decisions which affect people's lives, and their livelihoods. But most people have little idea of what goes on unless they find themselves in the system.
"I want to make it easier for schools to help teach pupils about the justice system, and how it really works – I want to invite students to talk to us about our work. We already know that having a discussion with a real judge is very popular with school students.
"I want to make this opportunity more widely available to schools by asking them to consider inviting judges to visit and give them access to other resources that support their curriculum, and their careers conversations with students.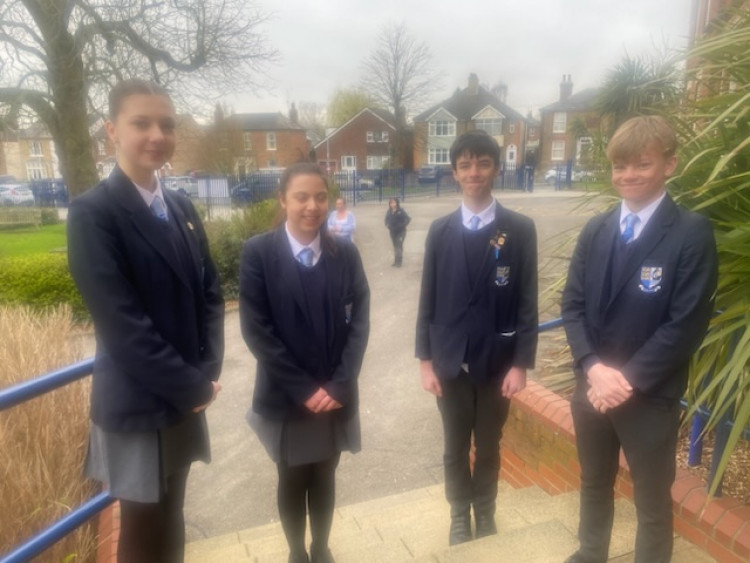 Nicole Kaczynska, Amelie Meadowcroft, Matthew Tachauer and Freddie Payne who made up part of the greeting party.
"There are judges from all walks of life and at many various levels in courts and tribunals. I also want to send the message to all students, from whatever background, they could be the lawyers and judges of the future."
Lord Burnett answered a wide range of questions posed by students Jessica Watkin, Joe Harrington, Cameron Smith, Emre Dogru, Adele Blanke, Rebecca Laker, Ella Butcher and Grace Jackson.
Among the topics he was asked about was his role in the investigation and subsequent inquest following the death of Princess Diana, his last case before being elevated to the judiciary.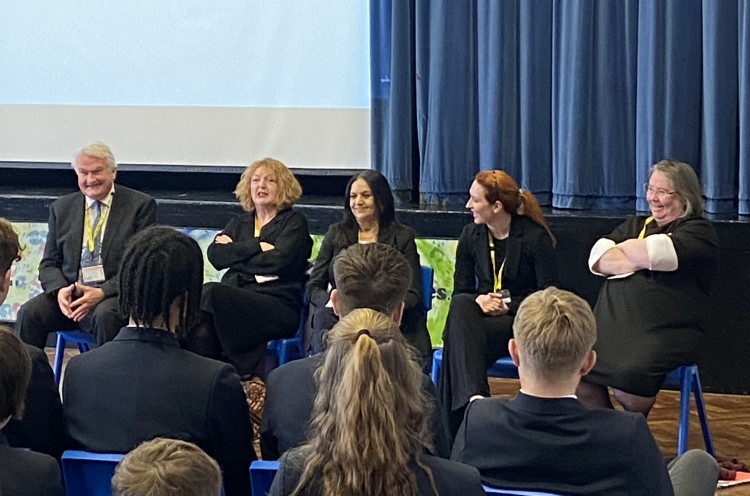 Questions from the students were answered by a selection of senior figures within the legal system.
Lord Burnett then joined his legal colleagues for a further series of questions about law and career paths within the legal system.
The school's engagement programme is backed up by online resources that are available to schools and students on the judiciary's website. These include notes for lessons, fact sheets and other resources to help schools facilitate learning about the justice system and rule of law.
The visit comes on the back of the work that scores of Diversity and Community Relations Judges (DCRJs) and magistrates already do in the community; the Lord Chief Justice hopes that their work – often unseen and unsung – will help encourage students from all backgrounds to think about a career in the justice system.
Later in the day Lord Burnett was accompanied by Maldon Mayor Cllr Andrew Lay who invited him to visit Plume Library and the Moot Hall (Maldon's old court rooms).
Schools wishing to ask for a judge to speak to students can do so by going to visiting the website or by getting in touch via email.
Read more