Former parks officer awarded over £21,000 after being unfairly dismissed by Maldon District Council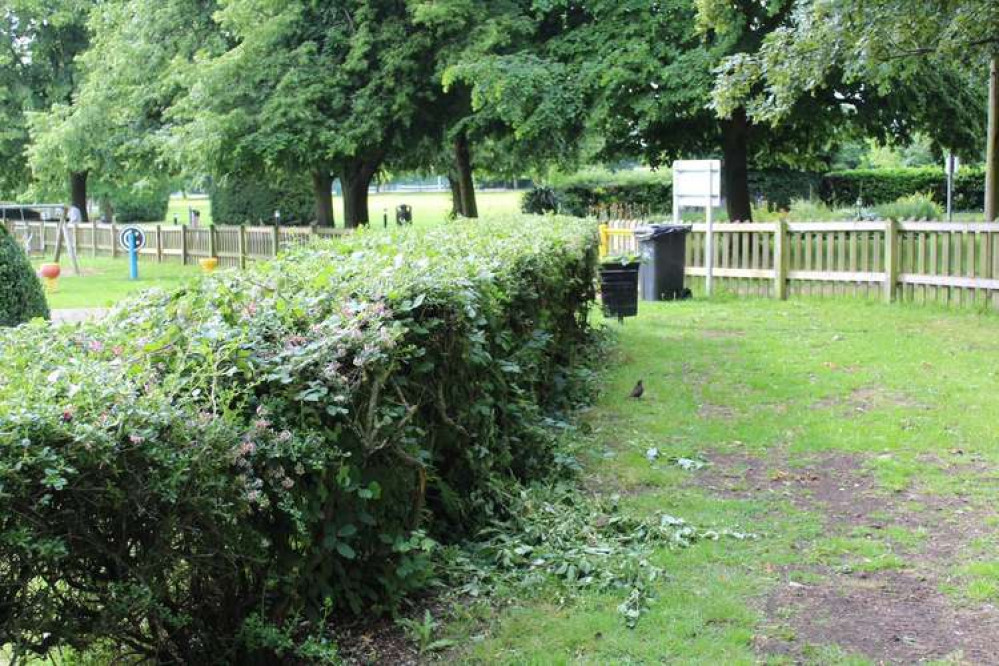 Marc Ramsden had been an assistant parks and countryside officer since June 2017 (Photo: Marc Ramsden)
A former assistant parks and countryside officer for Maldon District Council has been awarded over £21,000 after a tribunal judge ruled that he was unfairly dismissed during a workforce restructure.
Marc Ramsden resigned from the council in August 2017 after raising concerns relating to homophobia and racism about a supervisor in the parks team, who was subsequently dismissed.
Mr Ramsden returned to work in September 2017 after being invited by the council to withdraw his resignation but submitted a formal grievance less than two years later, in which he said he had been "treated badly" after reporting his former supervisor.
One month later, in June 2019, Mr Ramsden was made redundant during a restructuring of the council to streamline its workforce and cut costs.
"I was marched off the premises," Mr Ramsden said. "It was so bizarre."
Mr Ramsden has now been awarded £21,261.74, after a tribunal judge found a number of flaws in the council's redundancy selection process – and "no suggestion" he had performed poorly in his job.
These flaws included the fact that Mr Ramsden was interviewed for a role in the new parks team by his manager, who was included in the grievance he had submitted.
In the grievance, Mr Ramsden alleged he had been prevented from accessing training and that his manager had not responded to his concerns.
He had also previously raised concerns about inconsistent treatment in relation to personal use of the council's vehicles and a safety concern about welding practices used by the parks team.
"I was interviewed for the job by someone I had an open grievance with," Mr Ramsden said.
"There were two more levels above me and I couldn't apply for them because they hadn't given me the training to be qualified for those jobs, so I just filled in the bottom one which was my job."
The tribunal judge found that the council "satisfied some of the requirements for a fair redundancy process" but said "there were also flaws in the process".
She said: "I have found that [Mr Ramsden's manager] made no deliberate attempt to mark the claimant down. However, his presence affected the claimant's ability to perform well in interview."
She also concluded that Mr Ramsden was put at a "scoring disadvantage" because he was mistakenly interviewed for a level three role instead of the level one role at which he was employed, and that the selection criteria for the new team was "not applied in a fair and objective manner".
She added: "No attempt was made to avoid redundancies by finding those at risk suitable alternative employment."
Although the council was advised to make a slight reduction of its parks team from 11 officers to 10.7 full-time equivalent staff, it made two other members of the parks team redundant alongside Mr Ramsden.
The judge noted the council immediately advertised for two full-time parks and countryside officers to replace the staff in the team that had been dismissed.
"It was almost immediately – it was within around two weeks that they advertised my job," Mr Ramsden said.
"I hadn't even officially finished the redundancy period and they were advertising my job."
He added: "They used the restructure as an opportunity to get rid of me and call it redundancy."
The judge also heard a further grievance complaint submitted by Mr Ramsden three days before his redundancy was dismissed without further investigation the day after he was sacked.
Mr Ramsden was awarded a total of £47,955.58 prior to adjustments, but it was found a 50 per cent Polkey reduction should be made to reflect the chance he might have been fairly dismissed during the restructure.
This gave a reduced total of £23,977.79, which was higher than Mr Ramsden's gross annual salary of £20,102.
His compensation was therefore capped to mean he was finally awarded £21,261.74 for unfair dismissal.
A spokesperson for Maldon District Council said: "The tribunal did not uphold any of the claims made by the claimant in relation to his allegations that he had been targeted for redundancy due to previous issues.
"The tribunal accepted that a reduction in the award made was fair, as had the correct process been followed, a fair redundancy was likely.
"Further to the judgement of the tribunal we are reviewing the decision and any lessons we can learn from the case."