Maldon man to embark on 14,000-mile motorcycle journey to Central Asia to raise money for mental health charities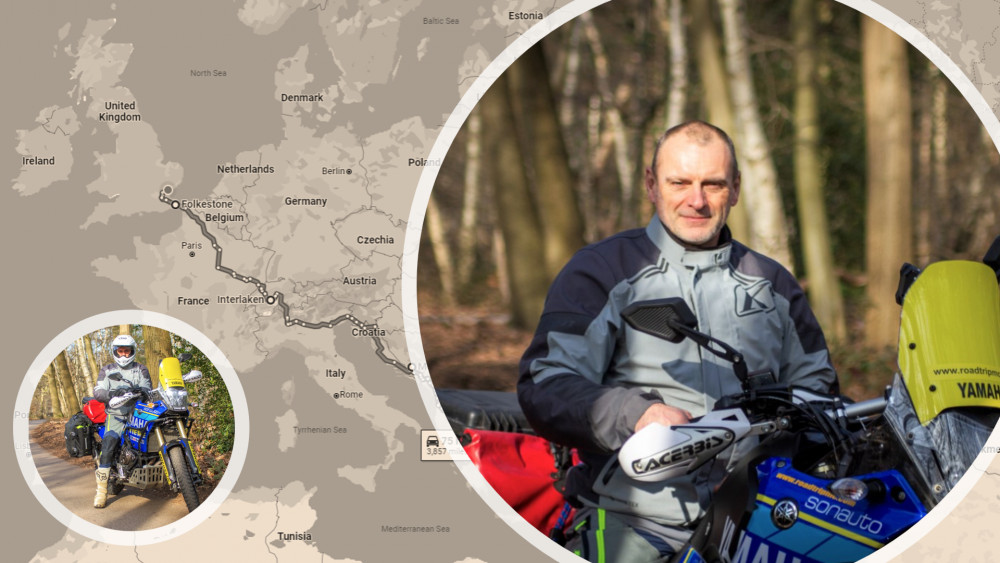 Stuart is a keen motorcyclist with a love of travel – he wants to honour his friend's legacy with his latest journey. (Photos: Stuart Ringer)
A Maldon-based motorcycle enthusiast is set to travel 14,000 miles along the Silk Road to Kyrgyzstan, to raise money and awareness for mental health charities.
Stuart Ringer will embark on his journey from Maldon on April 2, passing through countries such as France, Turkey, and Uzbekistan en route to the Central Asian country.
He is taking on the challenge in memory of his late friend, Gosia, who he looked after for nine years. She suffered from mental health issues and addiction.
Gosia was helped by The Forward Trust in 2018, during which time she met the Princess of Wales, who is patron of the charity. Sadly, Gosia lost her struggle in 2019, aged 41.
Stuart told Nub News Gosia's death was "very sudden".
He said: "I just woke up one morning and she was dead.
"The whole process of dealing with it has been difficult, and I've gone into some pretty dark places."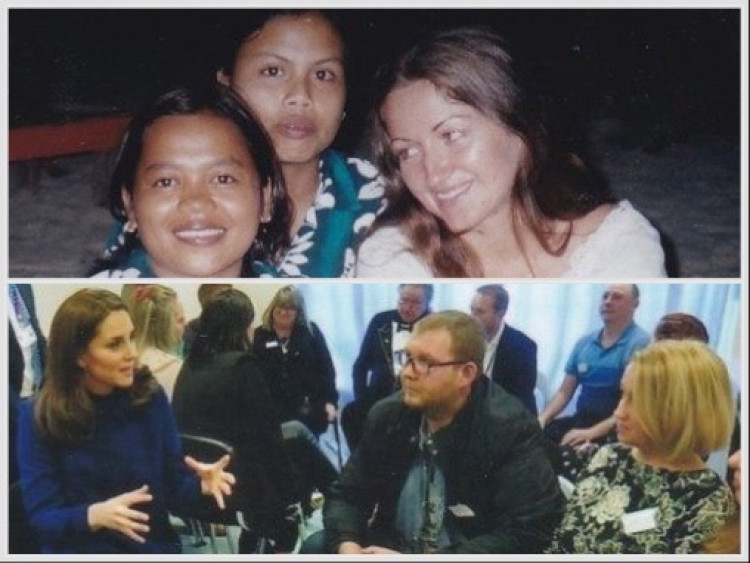 Top, right: Gosia battled addiction and other mental health issues. Bottom, right: Gosia met the Princess of Wales in 2018. (Photos: Stuart Ringer)
Stuart has chosen to support The Forward Trust, which merged with Action on Addiction in 2021. It helps people through the process of detox and rehabilitation, as there is no publicly funded facility in the country at present.
He will also support Movember, which he says does "superb work raising the profile of men's health - both physical and mental".
Stuart added: "We need to deal with mental health better as a society.
"Addiction, mental health, and homelessness are very closely related and I want to generate more of a conversation around that.
"If you've got a broken leg, you'll go to the hospital. If you've got a headache, you might tell the person next to you. But if you've got something going on in your head, you don't really talk about it.
"I think we need to deal with that better."
Currently, an inquiry into mental health provision in Essex is being carried out. On Monday, Maldon MP Sir John Whittingdale told Nub News he was waiting for an update regarding the inquiry.
Those who would like to donate to Stuart's fundraising appeal can do so via his JustGiving page or his Movember page.
Keep an eye on Maldon Nub News for updates throughout Stuart's incredible journey.
Read more