Twelve planning applications in the Maldon District: Papa Johns and Education centre refusal, Burnham shop change of use and apartments in Maldon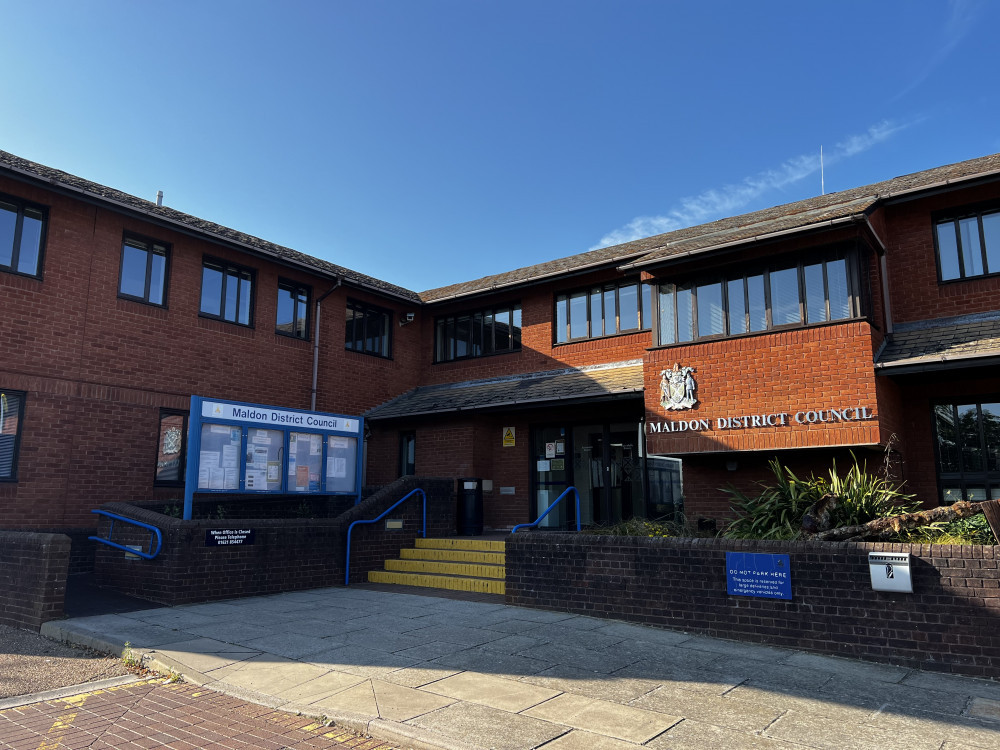 Take a look at this week's key planning applications in the Maldon District, received or decided on by the Council, Photo Credit: Ben Shahrabi)
Read this week's roundup of the key planning applications in the Maldon District, received or decided on by the Council.
Received
Change of use of land for 2 Gypsy/Traveller pitches comprising the siting of 1 mobile home, 1 touring caravan per pitch, alongside the formation of permeable hardstanding
Residential redevelopment for 28 dwellings comprising conversion of listed building to 7 apartments, demolition of unsympathetic 1960s extension and replacement with 2 townhouses, construction of new build development within the grounds to the south comprising 19 apartments, hard and soft landscaping and associated parking and infrastructure.
Change of use of ground floor front room from E(a) Retail to C3(a) Residential
Refurbishment and extension of historic high street building to create ground floor work unit (Use Class E), 1 bedroom ground floor flat and 2 no. 1 bedroom first floor flats
Approved
Installation of a ramps and steps to provide access / egress at the rear of the building
T6 - Oak Fell
Single storey rear extension replacing existing conservatory
Refused
Retrospective application for Sign 1 - Aluminium tray sign vinyl wrapped with 1 set of non-illuminated built up MATT finish letters painted red (PAPA JOHNS) and subtext in MATT finish acrylic. Illuminated by overhead trough light. Sign 2 - Projection sign illuminated by overhead trough light mounted to bracket. Sign 3 - 2 off frames sets of brushed stainless bars with illuminated poster frames both sides mounted internally in window void. Sign 4 - Pair of externally applied window vinyls applied to glazing.
More on this story, here.
Erection of an education centre building
Outline application with all matters reserved for the erection of 3no. dwellings
Part Cleared/ Part Discharged
Application for mixed use development including:
(i) Residential development (Use Class C3) for up to 1138 dwellings including 30% as affordable housing (Outline)
(ii) Residential Care for up to 120 beds (Use Class C2) (Outline)
(iii) "Neighbourhood" uses which may include retail, commercial, and community uses (Use Classes A1 and/or A2 and/or A3 and/or A4 and/or A5 and/or D1a and/or D1b) (Outline)
(iv) Primary school and early years childcare facility (Use Class D1c) (Outline)
(v) A relief road between Broad Street Green Road and Langford Road (Detailed element)
(vi) Formal and informal open space (including any associated sports pavilion/clubhouse) (Use Class D2e) (Outline);
(vii) Construction of initial gas and electricity sub-stations (Detailed); and
(Viii) All associated amenity space, landscaping, parking, servicing, utilities (other than as listed in item (vii) above), footpath and cycle links, on-site drainage, and infrastructure works (Outline).
Demolition of existing dwelling and erection of a replacement detached three bedroomed bungalow, and a detached two bedroomed bungalow both with associated access, parking and amenity
New maldon Jobs Section Launched!!
Vacancies updated hourly!!
Click here: maldon jobs