UP CLOSE with Funky Shack's Sarah Pharoah, owner of a new sci-fi collectibles store and gaming venue in Maldon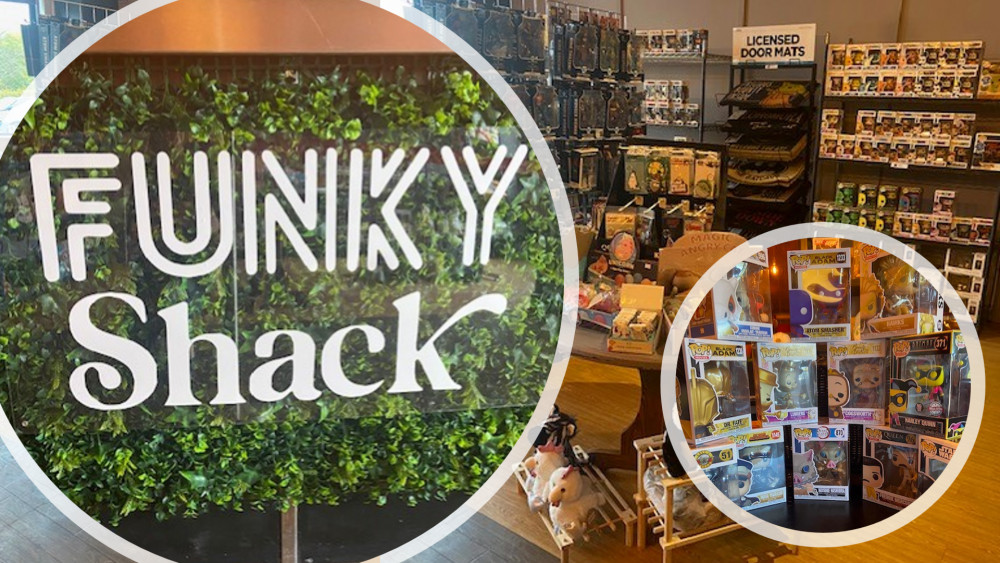 Sarah Pharoah tells Maldon Nub News all about her new shop, offering a range of collectibles, trading cards and more.
Two mums have teamed up to open a collectibles shop and board game venue in Maldon, for sci-fi, fantasy and gaming fans to unite over shared interests.
Funky Shack Ltd is the brainchild of Sarah Pharoah and Sarah O'Doherty, who both have teenage children.
Sarah Pharoah told Nub News: "Funky Shack is primarily a venue for all 'geeks' and 'nerds' to meet like-minded people, have fun in a comfortable and safe environment and hopefully make some new friends along the way."
Taking some space from the former Izumi Buffet restaurant at Madison Heights in Park Drive, Funky Shack is suitable for all ages and offers a variety of exciting products.
The owners' sons are keen collectors of Funko Pops and Pokémon, which inspired them to bring 'something different' to Maldon.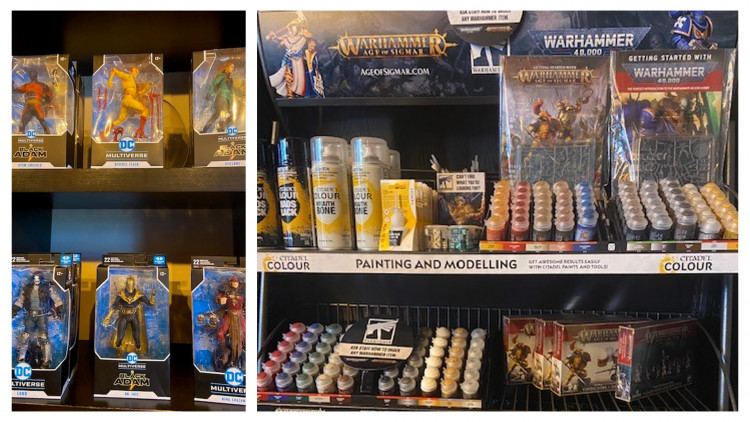 Funky Shack stocks a range of collectible figurines, as well as WarHammer modelling tools.
The range includes the latest Pokémon Trading Cards, along with collectable action figures from DC, Marvel, Transformers, Star Wars The Black Series, WarHammer and more.
Following a resurgence in popularity, retro toys such as Care Bears, Tech Deck, and My Little Pony can also be found in-store.
Funky Shack is an official Games Workshop partner and stockist. It will open a new Board Games Area on Friday 2 December.
Tables can be pre-booked, costing £5 per person for a three-hour session, with additional playing time available for an extra £1 per hour per person.
Sarah continued: "Funky Shack will have two scene-set WarHammer tables, suitable for four to eight players, but also other table space ranging from two to eight players for other board games.
"The price includes the use of the store's games, or you can bring your own if you just want to hire a table to meet with friends."
The concept for the games area came from an 'enlightening' conversation with Sarah's friend, Mark, an avid WarHammer fan.
"Funky Shack loves geeks and nerds!"
She said: "He mentioned there are a lot of children and adults, too, who don't interact as well with some of their peers and often have nowhere to go - often called 'geeks' and 'nerds'.
"Well, Funky Shack loves geeks and nerds!
"Along our journey, we have met some extremely nice people."
Over the next few months, Funky Shack will host a variety of events - the first of which will be on Saturday 26 November, from 11am until 4pm.
Synergy Cosplayers will hold a free 'Meet & Greet' and photo opportunity day, featuring characters from Star Wars Mandalorian, Black Widow, Batman, and others.
The shop is open on Fridays, Saturdays, and Sundays. More information can be found on the Funky Shack website.
Sarah has encouraged locals to pay a visit and show their support for Maldon's newest small business.
There is free customer parking available, and you might even find an ideal Christmas present or two, too.
Read more
New maldon Jobs Section Launched!!
Vacancies updated hourly!!
Click here: maldon jobs