How nature can be good for business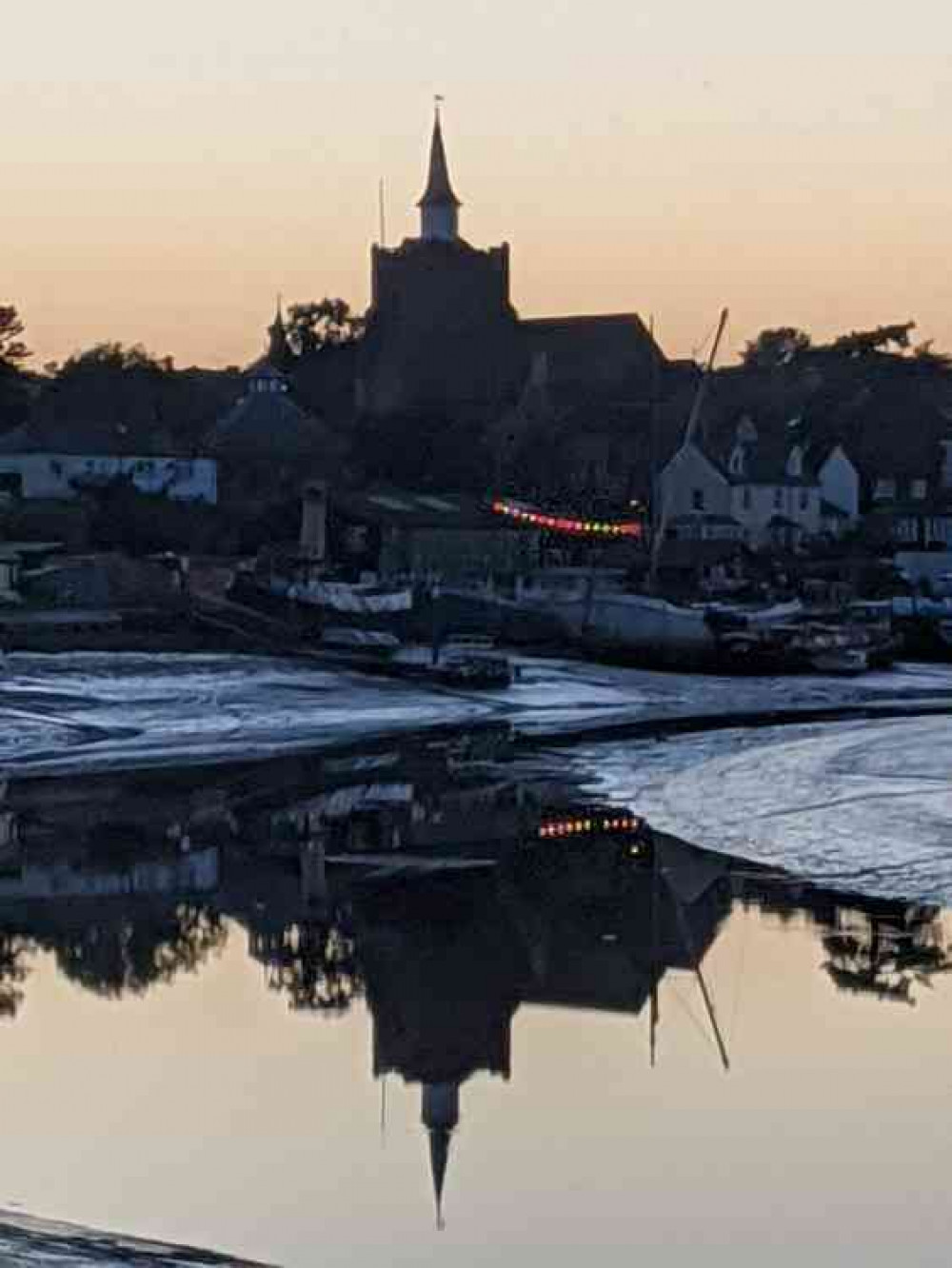 Maldon's beautiful Hythe Quay
IN her first regular contribution to Maldon Nub News, nature writer Jo Phillips talks about the importance of nature and our beautiful surroundings in the town to everyday life, wellbeing - and even business.
How can being connected to nature be good for business?
It is easy to have a good 'sense of place' when you live in Maldon.
You may not yet realise what it is but if you read through to the end you will know what it is and why it's important. Our natural surroundings give us sensory experiences that let us know what 'home' sounds and smells like.
Those of you who are already aware will know that when the sun is shining and the tide is out the estuary warms up and it smells like Maldon! The big skies where we can see the sunrise and sunset from the Prom are a visual delight and something that we probably take for granted. The gentle calls of the estuary wading birds are the soundtrack that we recognise even when we travel away from Maldon.
Having a sense of place makes you feel at home, allows you to feel part of a community and because of this we choose to invest time, emotions and money. This all helps the local economy thrive because you feel emotionally connected to the environment and responsible for it.
When you become aware of the natural aspects of your 'home' it will become part of your daily life and after a short while you will notice how much of an important part of your life it has become. We are about to come into the most beautiful time of year so it's a great time to start. Try to spot five things that you haven't paid attention to before when you are moving around the district. Trees are different colours and shapes, there are fruit and nut trees growing in the strangest of places and if you like a fancy-flavoured Gin, the sloes are going to be amazing this year.
The Equinox on 22 September means that there the days and nights are equal in length. This means you won't have to put so much effort into seeing the sun rise!
When we spend a few moments to become aware of the importance of 'place' we realise that nature and natural surroundings aren't just a nice thing to have. They are fundamental to the success of a community. All over the country evidence was gathered during lockdown that showed how important Green Space was in helping people cope. It highlighted the inequalities in urban
areas or failures in planning for those unable to access nature on foot and the reliance of cars. In future articles I will be covering different parts of the Maldon district that are notable for their contribution to nature and how we can learn to appreciate them more. Being connected to nature isn't about learning their Latin names or even knowing what it is. Being connected to nature is seeing something that makes you feel good inside and knowing that you like it. If you like it you are more
likely to share that experience with someone, learn more about it and protect it. At the moment we need to protect as much as we can.