Maldon Christmas messages: Colin Baldy, Chair of Maldon LibDems, Director of Music at St Mary's Church and Artistic Director of Maldon Festival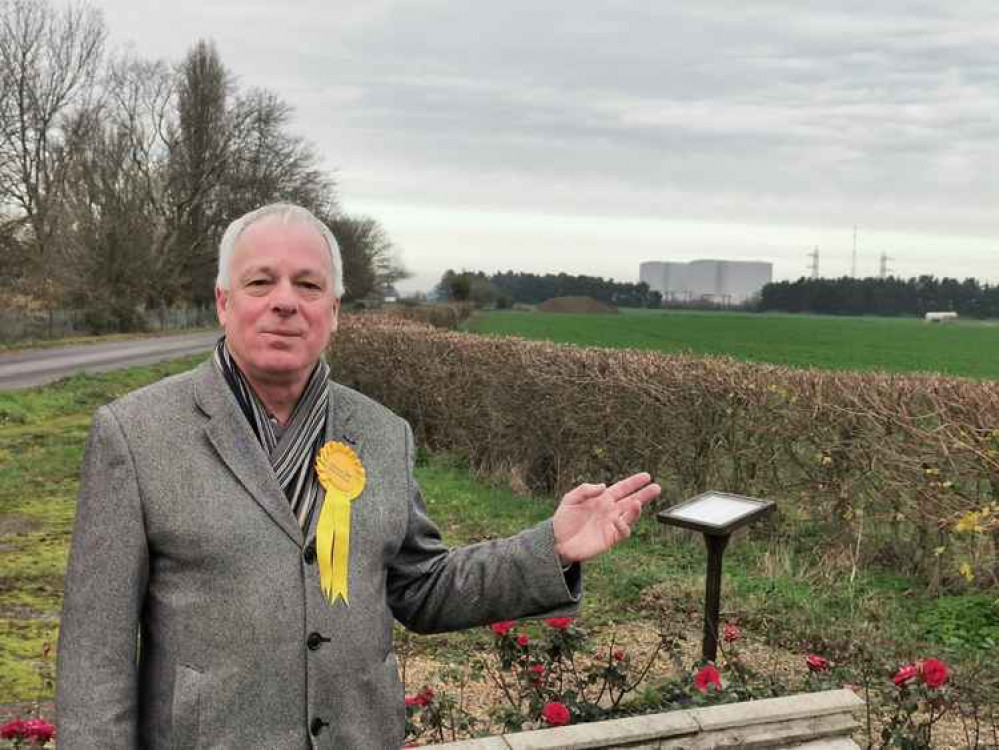 Colin Baldy, Chair of Maldon LibDems, Director of Music at St Mary's Church and Artistic Director of Maldon Festival
In the days leading up to and including the Christmas and New Year holidays, Maldon Nub News will bring you messages from some key local figures. Some of these will be from politicians and so the views expressed are entirely their own.
Some will be long and others brief, but the thing they will have in common is their message to the people of Maldon as this most difficult of years draws to a close.
The following is a seasonal message from Colin Baldy, Chair of Maldon LibDems, Director of Music at St Mary's Church and Artistic Director of Maldon Festival.
One of the things I regret about the way that Christmas has become more and more commercialised in recent decades is the way in which the start of the season has moved ever earlier. When I was a child Christmas didn't start until Christmas Eve, or just a few days before. Our decorations went up at about that time and stayed up until Twelfth Night. Nowadays they seem to go up at the start of December and come down on Boxing Day.
The reason I find this so sad is two-fold: the old tradition of the Twelve Days of Christmas has been lost and, more importantly, so has the entire season of Advent. In fact, I wonder how many people actually know what Advent is now-a-days? It is a period of waiting and expectation, starting four weeks before the big day itself. Symbolically, it is associated with
the movement from darkness to light. This is, of course, to do with the Christian message of waiting for the coming of Jesus Christ but whether you possess any faith of no faith at all, it is a great opportunity to pause, to clear your head and to prepare for better times. This concept seems particularly appropriate at this moment in our communal lives. We have all of us had a truly terrible year. Add early darkness, Tier four restrictions and an uncertain future, and it is all too easy to be overwhelmed by bad news and negativity. The Advent message tells us that however hard our lives have been this past year, we can be reassured that darkness, inevitably, always turns to light. These terrible times will pass; the division and insecurity that we've experienced since the Referendum in 2016 will come to an end. When they do, I hope that the heart-warming examples of social responsibility that we've witnessed in recent months; the scenes of people looking out for each other, will continue. Having said that, I cannot deny that I have been depressed by the way in which the current government has handled both the Covid crisis and the Brexit negotiations. A government that has the good of its citizens at heart, rather than protecting itself and furthering a culture of "chumocracy" would have made getting through the last year much easier. I am a Liberal Democrat because I believe in the ideals of the Liberal movement in its concern for all, and in its desire for a fairer society for all. As our party constitution states in its preamble, we support the widest possible distribution of wealth and promote the rights of all citizens to social provision and cultural activity… we are committed to fight poverty,
oppression, hunger, ignorance, disease and aggression wherever they occur. These ideals seem to me to be diametrically opposed to those of the current Conservative government.
My Christmas and New Year wish is that we move away from the selfishness and "me first" culture represented by the current government, and start creating a more equitable society for all. We can make a start by voting Liberal Democrat in May's County Council elections.
In this most unusual Christmas period I wish you all a peaceful and safe Christmas, and I hope for a far better New Year for everyone.