HISTORIC MALDON: Edward Bright, the Fat Man of Maldon, and Edward Bright, his son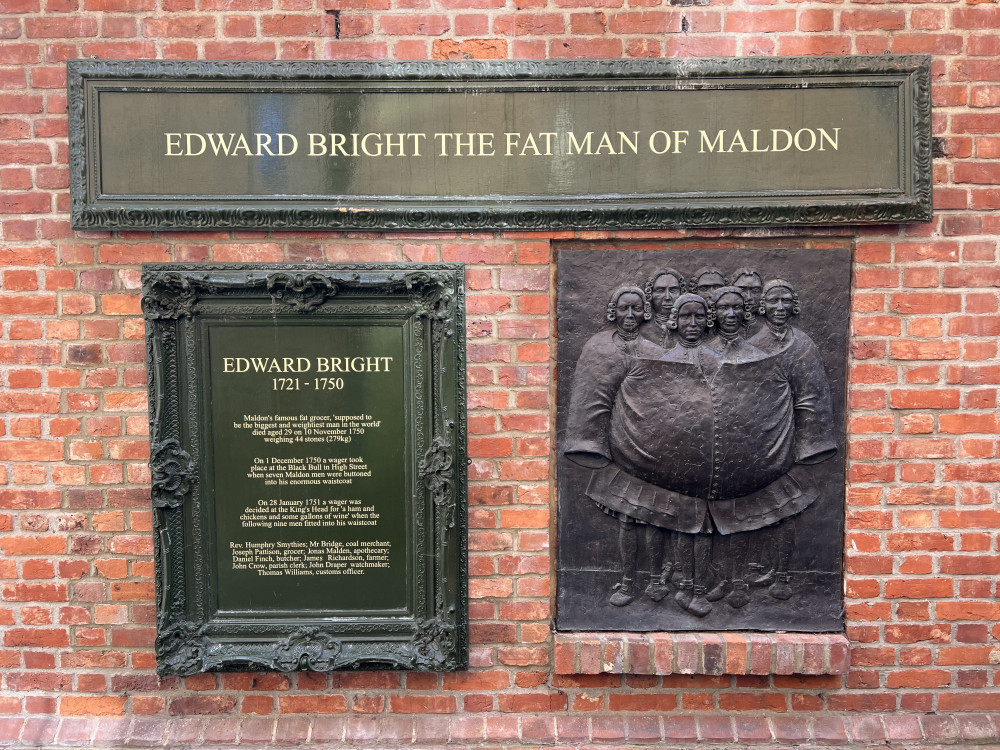 The bronze relief of the wager, outside the Continental Cafe on Maldon High Street (Photo: Ben Shahrabi)
If you've shopped along Bright's Path in Maldon High Street or walked past the bronze relief outside the Continental Café, you will likely have seen the name 'Edward Bright'.
The elder Edward Bright, known locally as 'The Fat Man of Maldon', was a grocer and candle maker born in Maldon in c.1721. He lived in the town until his untimely death aged 28 on November 10, 1750.
At just 20 years old, Bright weighed nearly 24 stone (152 kilograms). By the time he died, Bright's weight had ballooned to around 42 stone (267 kilograms).
Contrary to expectations, Bright's weight was not a factor in his death, as it was typhoid that killed him. While life expectancy was comparably short in the 18th Century, most people who survived beyond 35 to 40 years were likely to reach 60, so Bright died prematurely by that metric too.
Aside from being believed to be the fattest man in Britain until that time, Bright is most commonly remembered for a rather unusual wager involving an item of his clothing.
As the sign alongside the bronze relief reads: "When Bright's waistcoat was sent to the tailors to be let out, Edward Codd wagered Mr Hance that seven hundred men could be contained inside it."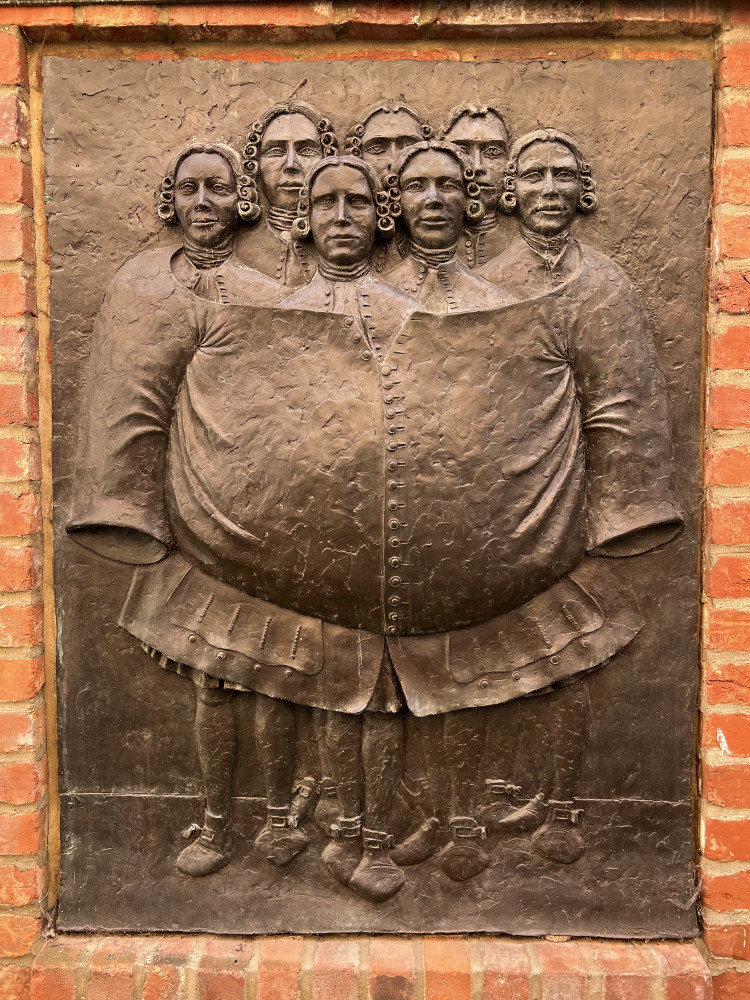 The bronze relief depicting Codd's wager (Photo: Ben Shahrabi)
Codd won his bet when he brought in seven men from the Dengie Hundred, who were buttoned into the waistcoat with ease.
The waistcoat was passed around over next 150-200 years but its last known whereabouts was in 1942, when Reverend Seymour, then vicar at All Saints' Church, confirmed its existence in a letter. It hasn't been seen since then, and is thought to have rotted away.
However, a replica of Bright's waistcoat and a sculpture of the wager can be found at the Maldon Museum in Promenade Park.
Bright's son was also called Edward Bright. He was responsible for the construction of Church House, which is now home to Mrs Salisbury's Famous Tea Rooms. Edward Bright junior was born in c.1745, just five years before his father died. He was a grocer, salt manufacturer, and the leader of Maldon's Whigs, a centre-left political faction. Bright died in 1790.